 BRIGGSDALE -- Amid bursts of near and distant gunfire, Ray Sanchez looked down his rangefinder and told the man lying prone with his rifle the bad news: "No joy."
Sanchez was giving pointers on long-range shooting Saturday at the Pawnee Sportsmens Center, 40914 Weld County Road 71, as part of the Colorado Freedom Shoot. The event, which was sponsored by the shooting range, was dubbed the final opportunity to shoot high-capacity magazines in the state of Colorado before a ban on 15-round clips goes into effect on Monday.
Sharing the views of most, if not all, of the event's attendees, Sanchez said he doubts the law will do much good.
"There's already laws against killing people. There's already laws against shooting people. But people go and do it anyway," Sanchez said. "So if someone is willing to go and do something like that, what's it take to bring in a magazine from another state that is more than 15 rounds, or whatever arbitrary number they picked?"
Sanchez works for Thunder Beast Arms Corp., which manufactures sound suppressors for tactical, sporting and competition use. He said businesses and the state have already been harmed by the law, and he foresees more pain.
"It's already cost the state $100 million in revenue, and it's going to cost more," he said. "Companies have already left -- big companies -- and more companies are talking about leaving if it doesn't get overturned. So if that's what they want -- turning into California, into a welfare state -- we'll see what happens when the free-minded, business owners and entrepreneurial types leave."
But Sanchez said he isn't just worried about the monetary costs. He said the law is a governmental overreach.
"I'm a pretty hard-core Libertarian, so I think the Democrats that we have in office now are probably the worst we've had in a long time," he said. "Not that (George W.) Bush, the predecessor, was much better. But I think (President Barack) Obama is noticeably worse as far as freedom and liberty in this country."
Eric Brown, spokesman for Gov. John Hickenlooper, said the state's "measured approach" to changing the laws, including greater mental health services, will help prevent gun violence.
"Some may see that as the wrong thing to do politically," Brown told The Denver Post in a story about a shooting event in Glendale. "We saw it as the right thing to do."
A preliminary injunction hearing for parts of the law banning high-capacity ammunition magazines that hold more than 15 rounds -- including the "readily converted" language, which could apply to removable base plates -- is set for July 10.
Sanchez and others are following the process closely, and he said he's hopeful the law will be overturned.
"People don't want to hear it, but not everyone isn't nice and there are problems in the world," he said. "The best way to stop incoming fire is accurate outgoing fire. It's that simple. Taking guns away from law-abiding citizens isn't going to change anything." ___
(c)2013 the Greeley Tribune (Greeley, Colo.)
Distributed by MCT Information Services
Before You Go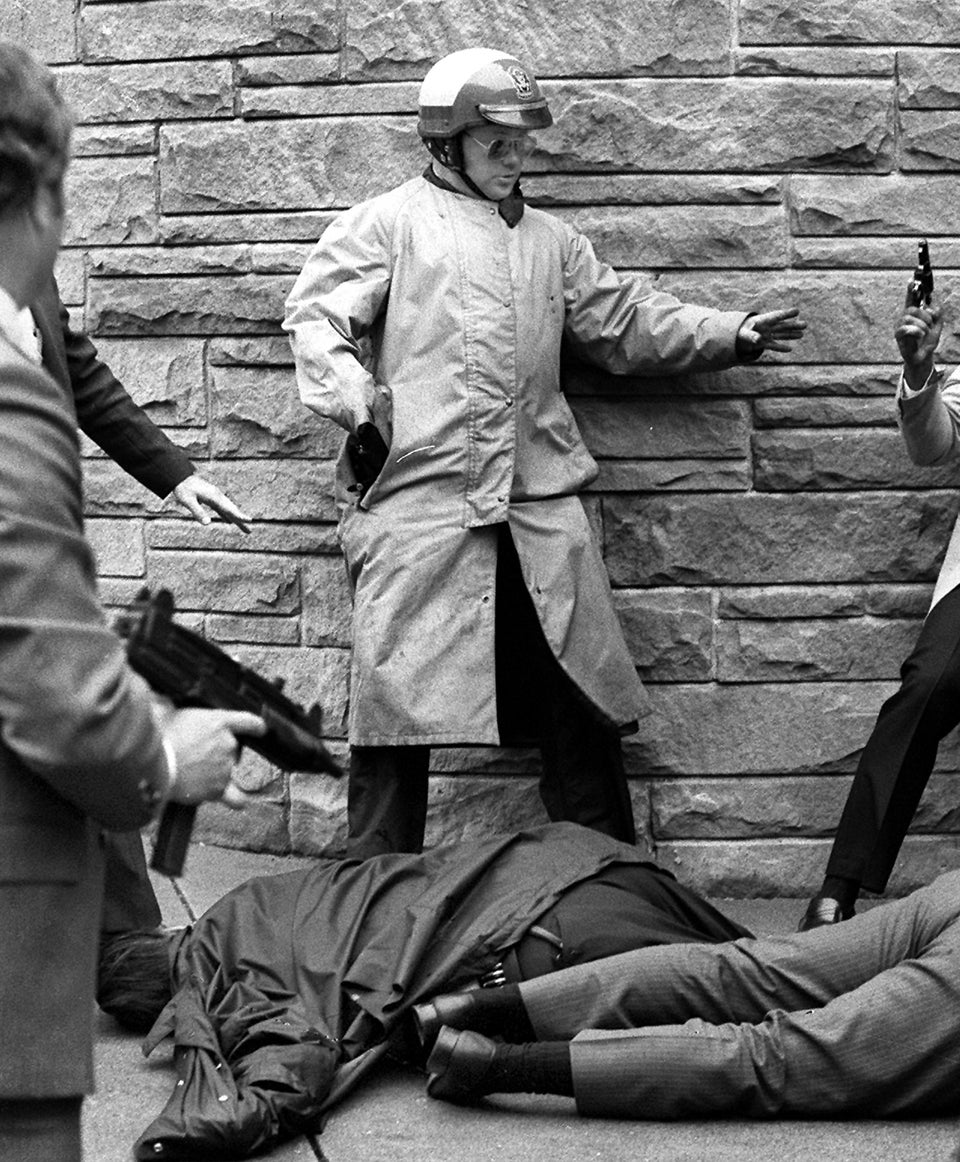 Pivotal Moments In The Federal Gun Control Debate
Popular in the Community