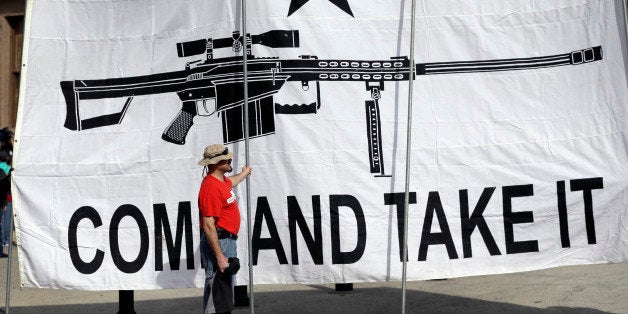 The Texas state Senate gave preliminary approval Monday to legislation that would allow licensed handgun owners to visibly bear their firearms, in a move that would repeal a 140-year-old open carry ban.
The Republican-controlled chamber approved the bill along party lines, and a final vote on the measure is expected Tuesday. The measure is likely to become law, since the state House of Representatives is also controlled by Republicans and Texas Gov. Greg Abbott (R) has said he would sign such legislation if it reached his desk. Currently, Texas is one of just six states -- along with California, Florida, New York, Illinois and South Carolina -- to prohibit the open carry of handguns.
If the bill succeeds, the more than 800,000 Texans who have a concealed handgun license would be able to exhibit their guns in a shoulder or waist holster. The bill allows business owners to ban weapons from their premises and does not allow open carry on college campuses.
Gun rights advocates say open carry laws are an important component of self-defense and that the law would align Texas with most of the rest of the nation. Opponents of the measure, on the other hand, say openly carrying guns intimidates people in public places.
The developments in the Texas Senate come as multiple other GOP-controlled state legislative chambers across the country are pushing to expand gun rights.
In West Virginia, where Republicans control both chambers of the state legislature, Gov. Earl Ray Tomblin (D) will have to decide whether to sign recently passed legislation that would allow anyone anyone over the age of 21 to carry a concealed gun without obtaining a permit or taking any safety courses.
A poll conducted by one Republican and one Democratic polling firm on behalf of Everytown for Gun Safety, a pro-gun control group, found that a significant majority of West Virginians oppose repealing the permit requirement for concealed carry, including majorities of Republicans and of gun owners.
Similar legislation has advanced in a number of other state legislatures in the past week. In Arkansas, a bill that would allow licensed public college and university staff to carry a concealed weapon on campus passed the state House of Representatives. The Arizona House of Representatives passed a bill that would let those with concealed carry permits take their weapons into public buildings. The Iowa House advanced a package of bills that would allow children under the age of 14 to have handguns with adult supervision, allow anyone with a permit to carry a weapon on school grounds and eliminate public access to the names of those who hold carry permits. And in Colorado, the GOP-controlled state Senate repealed a ban on high-capacity ammunition magazines on Monday, although the legislation is unlikely to succeed in the Democratic-controlled state House.
Republicans have also supported legislation in at least 14 states to allow guns on college campuses, with gun rights advocates arguing that potential sexual assailants would be deterred by the presence of guns.
Shannon Watts, the founder of Moms Demand Action For Gun Sense In America, which is part of Everytown For Gun Safety, said that the push to allow open carry in Texas and eliminate the requirement in West Virginia together reflected a desire "to put more guns in more places."
"Make no mistake: Whether it's guns on campus, lowering or eliminating permitting requirements for concealed carry, or pushing for open carry of handguns, it's just an attempt by the gun lobby, and the lawmakers who carry out their wishes, to put more guns in more places, no questions asked," Watts told The Huffington Post. "For decades, the gun lobby has pushed in state legislatures for laws that profit gun manufacturers, but now Moms Demand Action is pushing back in all 50 states, so that these attempts no longer go unchecked."
Before You Go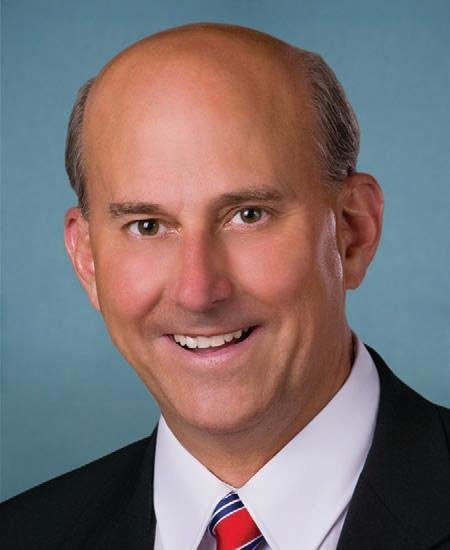 People Who Want More Guns In Schools
Popular in the Community