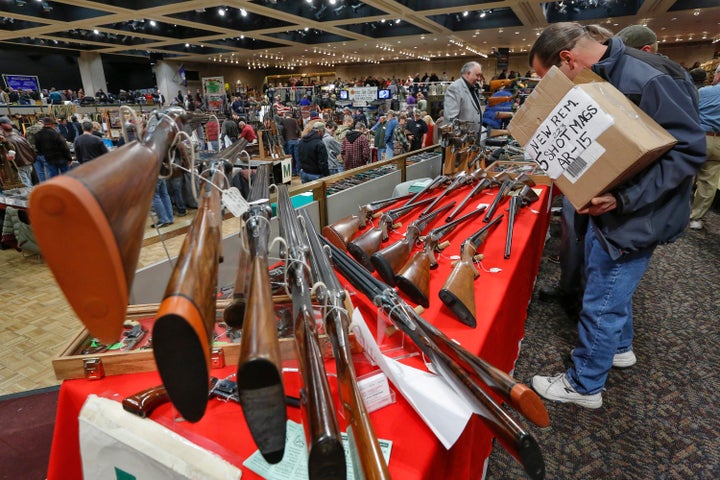 A gun dealer from Iowa became the sixth person injured after he accidentally shot himself in the hand Friday at the Iowa State Fairgrounds. According to the Des Moines Register, the man was testing what he thought was an unloaded pistol, only to find too late that there was a round in the chamber.
The unintentional shooting was the last in a spate of injuries that began Jan. 19, during the first annual Gun Appreciation Day. Coordinated ahead of President Obama's Inauguration, the event was supposed to be a protest of new gun control measures. But the prevalence of accidents may have diluted the day's anti-legislation theme.
"During the first-ever [Gun Appreciation Day]... which was meant to make us all feel more appreciative of guns, we had three accidental shootings at different gun shows. Five people were struck — and that was just at the gun shows," according to the editorial.
Here's what happened at the three gun show incidents on Jan. 19.
In Raleigh, N.C., Gary Lynn Wilson, 36, was attempting to enter the Dixie Gun and Knife Show at the N.C. State Fairgrounds, when his 12-gauge shotgun accidentally went off at a check-in booth, according to local news outlet WRAL.com. The gun's pellets hit three people nearby, including a retired sheriff's deputy, all of whom were taken to the hospital with non-critical injuries.
ThinkProgress reached out to a representative from Political Media, the advocacy group that spearheaded Gun Appreciation Day, but did not receive a reply.
Related
Popular in the Community