Given the increased frequency of these types of attacks, at this point, the sad correlation between mass shootings and gun manufacturers' stock prices surprises no one -- not even the gun manufacturers themselves.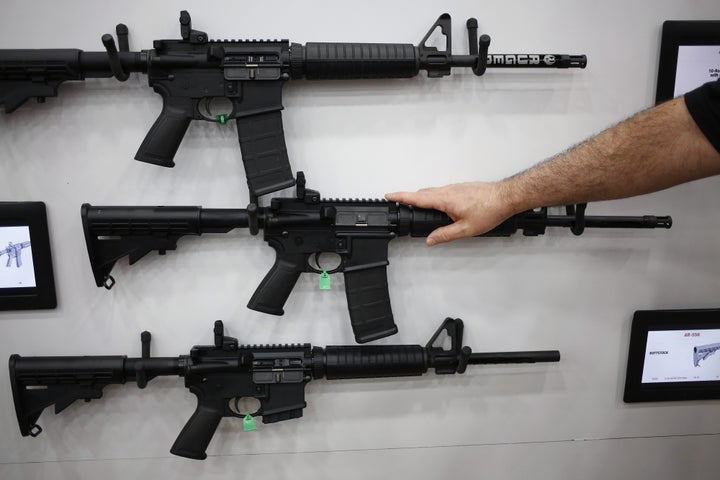 In a letter to shareholders early last month, Sturm, Ruger & Co. CEO Michael Fifer noted a "significant spike in demand" that "was strongly correlated to the tragic, terrorist events in Paris and San Bernardino."
"[In the past decade] there have been some significant ups and downs in demand, as political rhetoric and threats have spurred demand above the underlying normal rate of demand," Fifer wrote. "These spikes in demand have been followed by periods when demand retreated as the threats to gun rights failed to materialize to the degree that caused the spike in the first place."
True to form, in trading Monday, Sturm, Ruger & Co. was up 8.6 percent: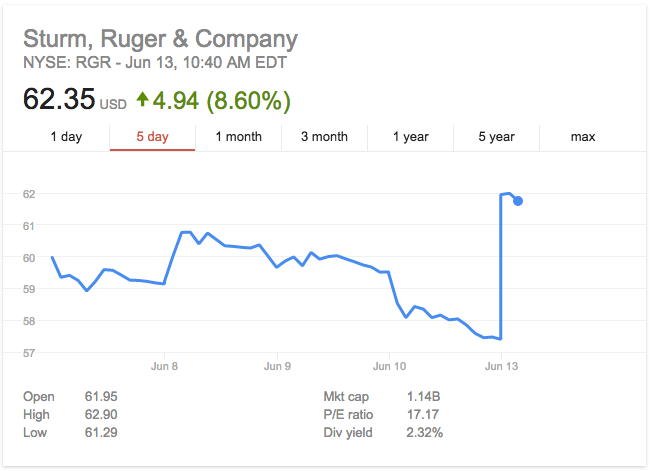 Smith & Wesson also jumped in early trading, opening up 10 percent before relinquishing some of the gains as the day continued: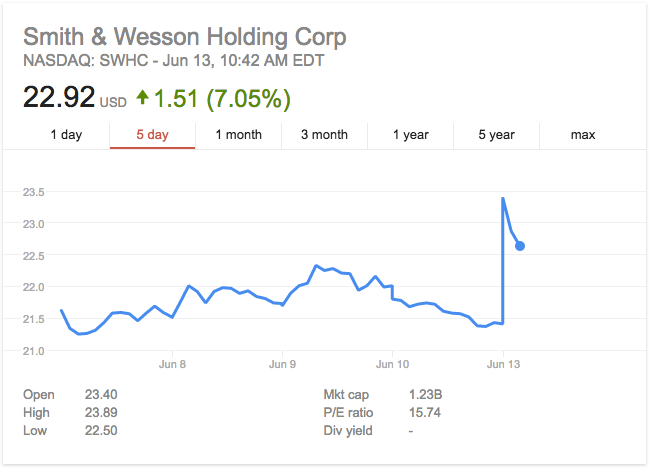 "The No. 1 driver of firearms sales is fear," Brian Ruttenbur, an analyst at BB&T Capital Markets, told Bloomberg in December, after the San Bernardino shooting. "Primarily, fear of registration restrictions, banning and things like that."
Ruttenbur added that people may also fear for their personal safety.
Apparently that fear has become a dominant force. There are more guns in America than there are Americans.
Related
Before You Go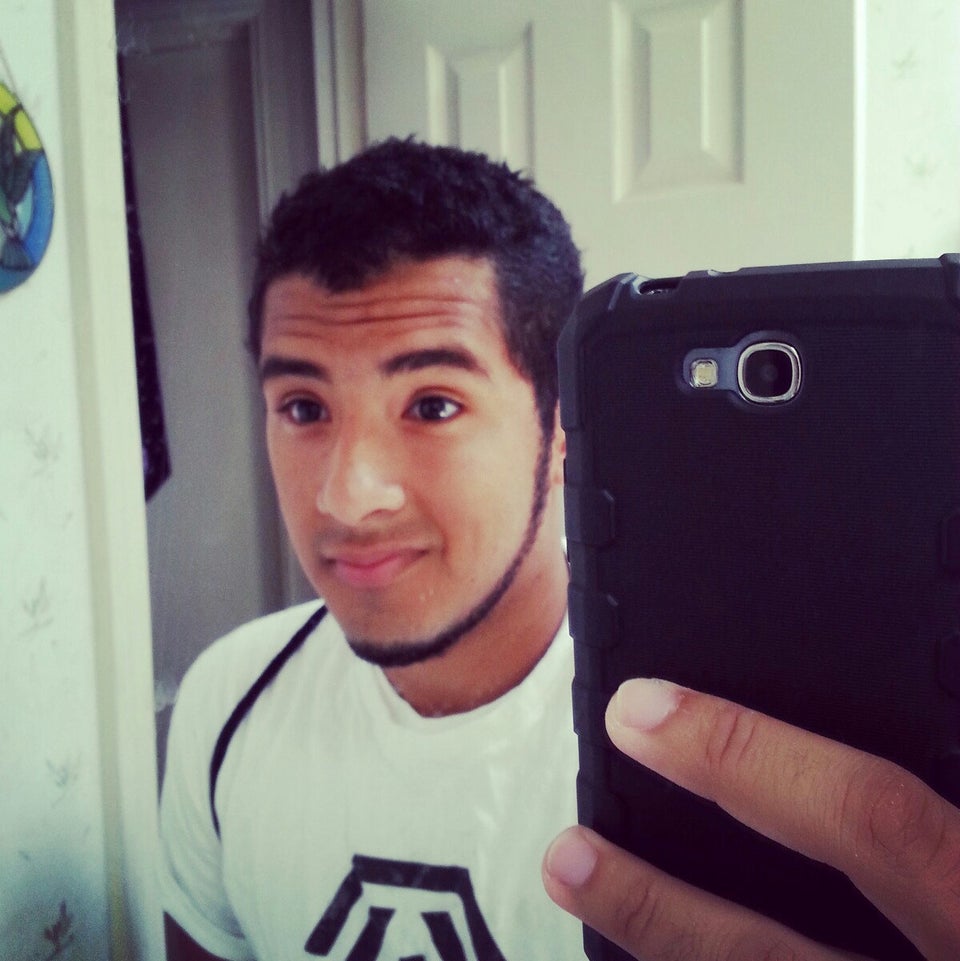 Orlando Shooting Victims
Popular in the Community