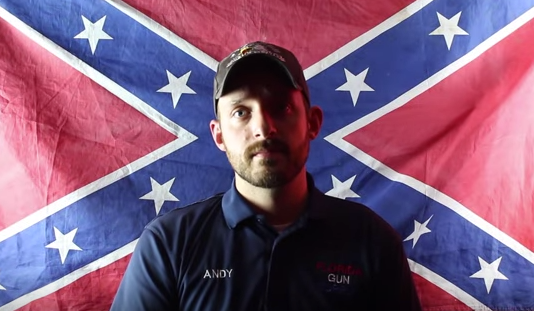 The number of gun stores and shooting ranges declaring themselves "Muslim-free zones" appears to have accelerated since last month's shooting deaths of five U.S. service members in Chattanooga, Tennessee.
At least four U.S. gun shops have posted signs banning Muslims since the July 16 attacks, which authorities said were committed by a 24-year-old Chattanooga Muslim with a history of drug abuse and mental health problems. He was shot to death by law enforcement.
Just this week, a gun store in Oklahoma was reported to have posted a sign in its window banning Muslims.
The Council on American-Islamic Relations, a Muslim civil rights and advocacy organization, has asked the U.S. Department of Justice to investigate the businesses for possible civil rights violations.
"These bigoted declarations are no different than 'whites only' signs posted in businesses during a period of our nation's history that we had hoped was over," Ibrahim Hooper, Council on American-Islamic Relations's national communications director, said in a press release.
Michael McConnell, director of the Stanford Constitutional Law Center, said establishments may not be covered by Title II of the U.S.Civil Rights Act, which prohibits discrimination on the basis of religion, if they qualify as "private clubs." Every state has laws covering discrimination in "places of public accommodation," McConnell said, but the types of discrimination vary.
"If a Muslim is denied service in one of these establishments, he or she might well have a state law cause of action," McConnell said. But he cautioned: "Unless one of these places actually denies service to an actual person, I doubt anything could be done."
Scroll down to see a list of the gun stores and ranges that are banning Muslims:
Jan Morgan, the owner of a popular gun range in Arkansas, declared her business to be a "Muslim-free zone" in September 2014. Morgan wrote on her website:
The Koran (which I have read and studied thoroughly) and (which muslims align themselves with), contains 109 verses commanding hate, murder and terror against all human beings who refuse to submit or convert to Islam. [...] Why would I hand a loaded gun to a muslim and allow him to shoot lethal weapons next to people his koran commands him to kill?


The Justice Department announced in April that it would monitor Morgan's gun range for civil rights violations.
Andy Hallinan, of Florida Gun Supply in Inverness, Florida, posted a video to YouTube on July 18, saying Muslims weren't welcome at his store. He said his decision was inspired by the shootings in Chattanooga. "I will not arm and train those who wish to do harm to my fellow patriots," Hallinan said.
The Council on American-Islamic Relations filed a lawsuit against the gun store in late July. Hallinan reportedly invited Hassan Shibly, chief executive director of the group's Florida chapter, to attend a gun course at his store and explain the Quran to him.
Jace Firearms in Whitesburg, Kentucky, changed the sign in its front window after the shooting in Chattanooga to read: "Muslim-Free Gun Store." "Islam is a religion of hate, and they are bringing hate upon our country every day," store owner Jill Stidham told WYMT News.
The owner of J.J.'s Sporting Goods in St. Johnsville, New York, announced in late July he would no longer sell guns to Muslim customers. John Swartz told WNYT that he made the decision following the shooting in Chattanooga. "I'm not being racist," he said. "I have to look at who the enemy is and just say, I'm sorry but this is brought on by themselves."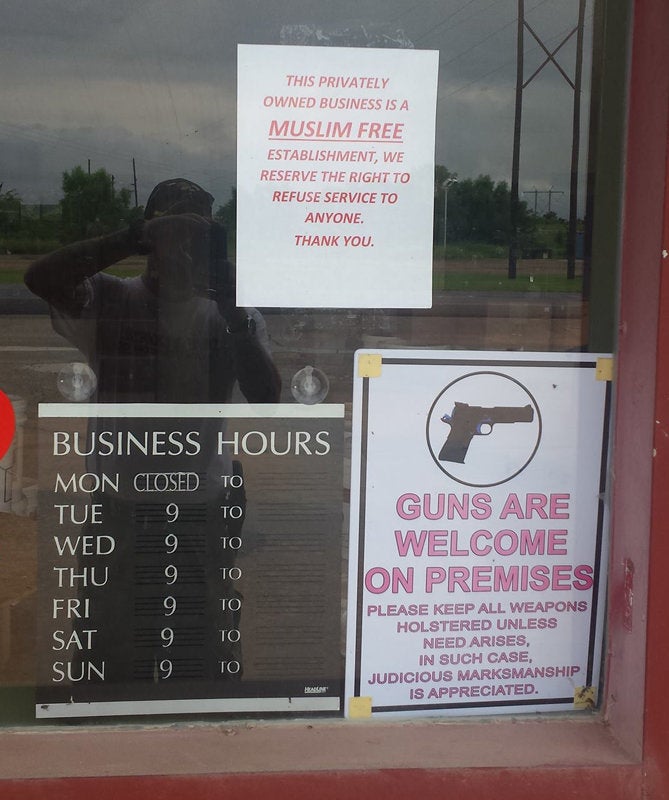 This week, a sign banning Muslims was reported in the window of Save Yourself Survival and Tactical Gear in Oktaha, Oklahoma. Manager Chad Neal, a military veteran who was deployed to Iraq in 2003, said the Chattanooga shootings prompted him to hang the sign.
"We do not want to have any jihadis training on our gun range and then going down to our local armed services office and having better marksmanship than they showed up with," Neal told the Tulsa World. "I've seen what Muslims and jihadis do to people. It's just not going to happen in my store."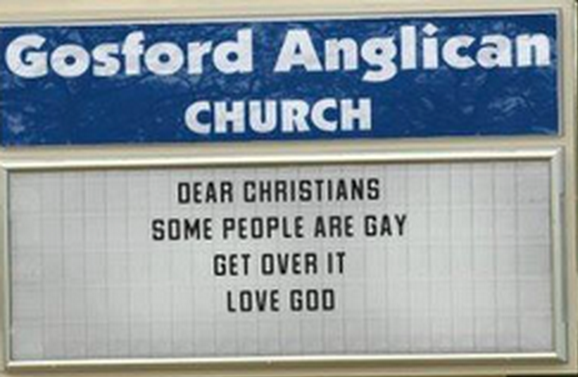 Controversial Church Signs
Support HuffPost
The Stakes Have Never Been Higher
Related
Popular in the Community