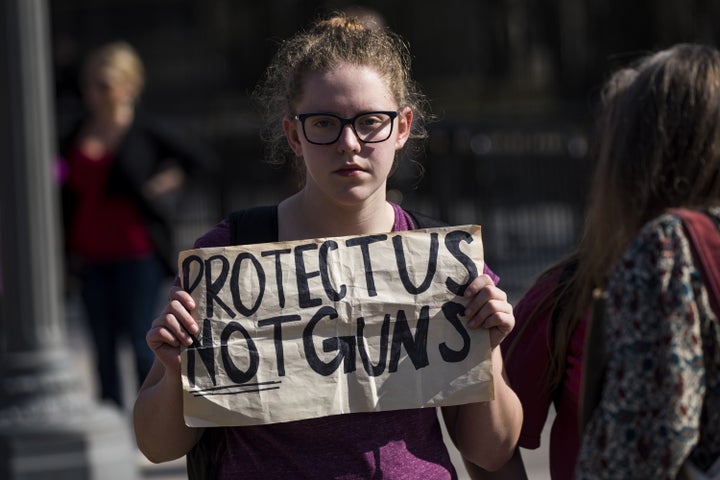 WASHINGTON ― The majority of high school students in the United States now say they live in fear of a shooting at their school, and among the children who are exposed to a shooting, nearly 40 percent will develop post-traumatic stress disorder.
That's according to "Protecting the Parkland Generation," a new report released Wednesday by the Giffords Law Center to Prevent Gun Violence, an arm of former Rep. Gabby Giffords' gun safety group. After last month's school massacre in Parkland, Florida, the center compiled a mix of government, academic and polling data to present a clearer picture of the mental health toll that gun violence exacts on children. They found a growing level of anxiety about guns among the nation's youth.
Among the statistics in the report: Nearly 60 percent of high school students say they're afraid of gun violence occurring at their school or in their community. Seventh- and eighth-grade students who reported direct exposure to gun violence showed a 36 percent increase in recent aggressive behavior. Perhaps most alarming, nearly 40 percent of kids exposed to a shooting will experience PTSD.
"There is a trauma happening on American children that, until the Parkland shooting, was not talked about widely," Robyn Thomas, executive director of the Giffords Law Center, told HuffPost. "The problem is about more than just shootings. It's about the anxiety and all of the ripple effects on children."
The sheer number of American kids experiencing gun violence is staggering. Nearly 200,000 minors have been shot since 1998, and another 150,000 students in at least 170 elementary, middle and high schools have endured shootings there. Among 14- to 17-year-olds, 17 percent have either heard gunshots or seen someone get shot. Adding to the anxiety in kids' daily lives, two-thirds of school districts now require schools to conduct active-shooter drills ― with children as young as 2 years old participating.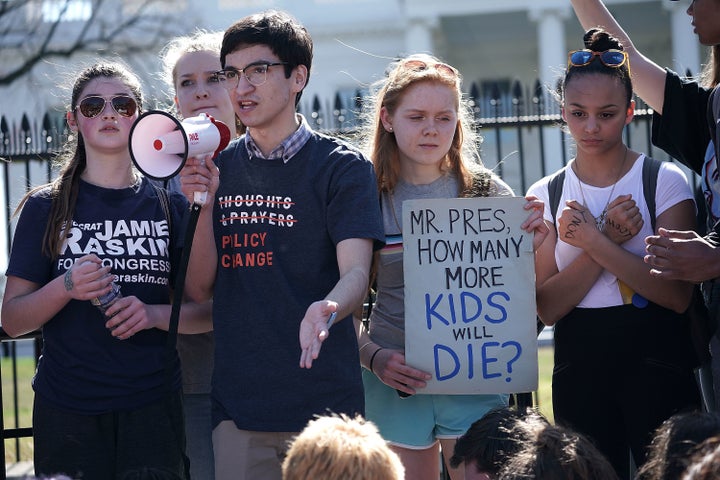 The report does offer some solutions. Lawmakers could pass measures mandating safe gun storage at home, which would help to scale back unintentional shootings and teen suicides. They could raise the age from 18 to 21 for buying military-style rifles like AR-15s, and they could pass "extreme risk protection order" laws that would allow law enforcement and family members to petition a court to temporarily disarm a potentially dangerous person.
States could also invest in violence intervention programs in urban neighborhoods with high rates of violence due to poverty. In some of these areas, which are often also communities of color, up to 40 percent of the kids have been exposed to gun violence, said Thomas, and they show very high rates of PTSD.
Strategic intervention programs in these communities have cut gun homicide rates by a whopping 50 to 60 percent in as few as two years. Rolling out more of these programs largely comes down to having the political will, and the resources, to do it.
"We've been yelling from the rooftops this is a serious issue of gun violence, and there are very effective resources out there," said Thomas. "We are grateful to see that students from Parkland are working alongside kids from those communities with regard to March for Our Lives. What communities of color are experiencing, it's an incredibly significant issue that often gets overlooked."
Support HuffPost
The Stakes Have Never Been Higher
Before You Go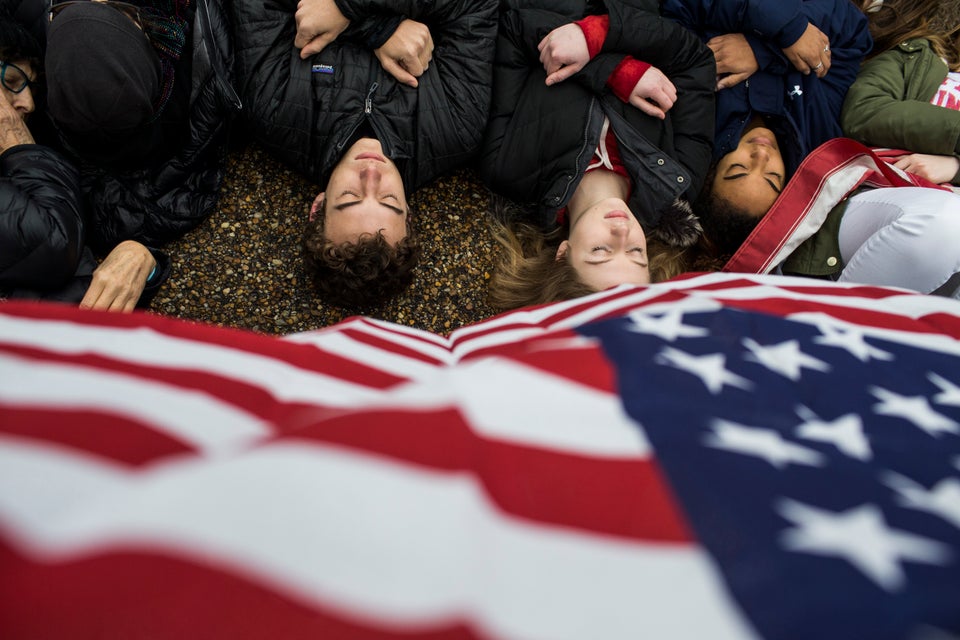 Students Protest Gun Violence At White House
Popular in the Community