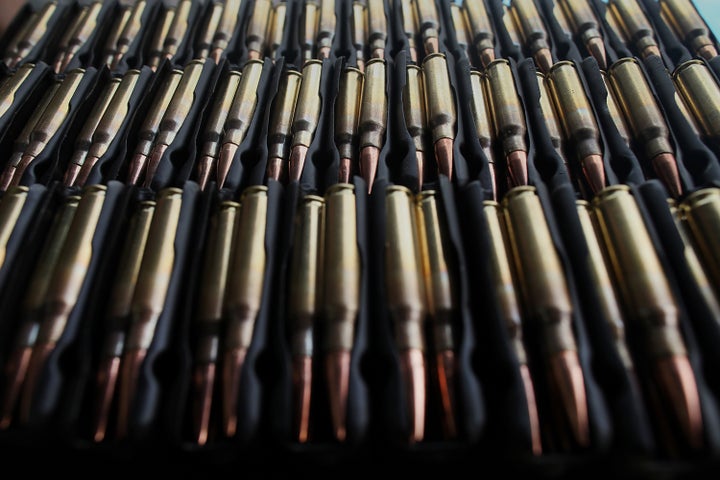 As the debate around gun control raged in Washington, 2 4-year-olds were involved in shooting incidents over the past 3 days.
In Toms River, New Jersey, on Monday night, a 4-year-old shot a 6-year old in the head with a .22 caliber rifle, authorities say.
The Tennessee shooting happened as Wilson County Deputy Daniel Fanning was showing his weapons collection to a relative. The officer's wife and young nephew entered the room, and the child grabbed one of Fanning's loaded guns off the bed and fired a single shot.
The bullet struck Josephine Fanning, the deputy's 48-year-old wife. Efforts were made to revive her, but she was pronounced dead at the scene.
Patch reported a neighbor describing "all these guns" being removed by police as they investigated the scene.
According to CBS News, Daniel Fanning is a school resource officer at two area elementary schools. He and Josephine wed last year.
The older boy is in serious condition.
Authorities are still investigating how the younger child obtained the .22-caliber rifle from his family's Toms River home.
Police Chief Michael Mastronardy says the children were outside the 4-year-old's home when the boy went inside, got the rifle and shot the 6-year-old about 15 yards away. It's not clear if the 4-year-old pulled the trigger or if the rifle accidentally discharged.
The parents of the 4-year-old were home at the time. No names have been released.
Popular in the Community