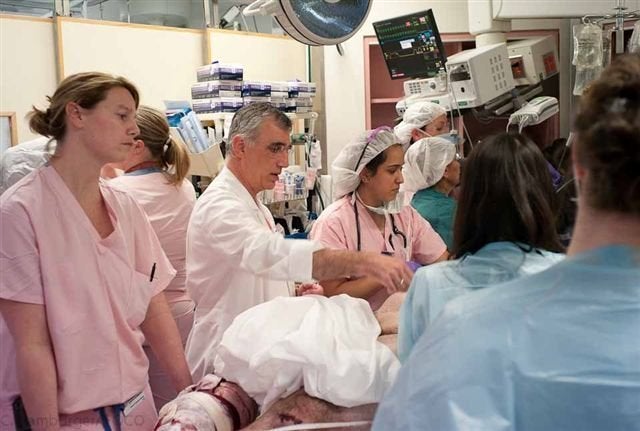 The bullet exploded like a fragment from the past, piercing his present and laying waste to the future he envisioned. It tore through Jerome Graham's back, wrecked his spleen, damaged his pancreas and kidney, and left him paralyzed from the waist down.
And while the direct medical consequences of that gunshot fired a year ago in East Baltimore end there, the full force of its destruction has reverberated more broadly, encompassing Graham's friends, his family, his community. It has carried into the American health care system, while confronting American taxpayers with costs reaching hundreds of thousands of dollars.
Before he was shot last year, Graham, 33, supported his wife and three children by working as an electrician. Barring a medical miracle, he will never walk again, greatly complicating his ability to earn a paycheck. Since the shot went through his body, he and his family have come to rely on government programs like Medicaid, Social Security and subsidized housing.
In the American conversation, discussion of gun-related violence generally centers on the tragic loss of life or permanent injuries that result. But beneath these headline-grabbing, life-shattering facts are costs measured in vast numbers of dollars.
More than a year after the shooting, Graham still needs at least one more surgery and he'll require lifelong medical care and other assistance because of his disability. Graham spent three months in Johns Hopkins Hospital and other facilities after being shot. Multiple surgeries were followed by recoveries and rehabilitative therapy.
"I actually got a hospital bill for two-hundred-and-something thousand dollars," Graham said. If his new disability didn't qualify him for Medicaid health benefits, "I would probably be paying on those bills for the rest of my life." Instead, the United States and Maryland taxpayers who finance Medicaid are shouldering the cost.
Since the massacre of 20 children and seven adults in Newtown, Conn., last December, President Barack Obama has pushed for new laws aimed at reducing gun violence. Such an outcome would make a dent in overall American health care spending, said Garen Wintemute, the director of the Violence Prevention Research Program at the University of California Davis School of Medicine in Sacramento.
"We would save billions of dollars," Wintemute said. "We would realize two gains. One is we would save a lot of money and the other is we would have more resources available for treating injuries of other types."
The indirect costs of gun violence on the health care system can be hard to quantify and difficult to isolate from the money spent on preparedness for all kinds of traumatic injuries, in part because of a 1996 law restricting federal health agencies from researching the effects of firearms injuries and deaths that Obama recently relaxed.
Yet these costs are prevalent almost anywhere people await medical care. A patient with a broken bone or a wound that isn't life-threatening will always wait longer when there's a shooting victim in the emergency room. Gunshots demand immediate attention and the costs of treating these patients effectively makes everyone's health care and tax bills higher.
Two miles west of where Jerome Graham was treated at Johns Hopkins Hospital stands the University of Maryland Medical Center and its R Adams Cowley Shock Trauma Center, which takes in the most severely injured patients, like survivors of car crashes, falls and shootings.
"Maybe tonight we're going to get five gunshot wounds. Maybe not, but you never really know," said Thomas Scalea, 61, Shock Trauma's physician-in-chief.
No gunshot victims arrived at Shock Trauma during three hours on a weekday evening this month when HuffPost paid a visit but the costs of preparing for the worst were evident.
Ten or more physicians work 24-hour shifts along with eight or so nurses working 12-hour days. Beds are arrayed in a U shape around where the personnel are stationed. Each patient bay is equipped with state-of-the-art monitoring equipment, costly diagnostic machines, supplies and everything a team of medical personnel needs to perform surgery on the spot. Down the hall are operating rooms and a medical imaging center.
This is typical of trauma centers, especially those in urban areas with more frequent gun violence, said Lynette Scherer, the chief of trauma and emergency medical services at the UC Davis Medical Center in northern California. Staffing costs are high as emergency medical technicians, nurses, radiologists, nurses, physicians, surgeons and others have to be on site 24 hours a day. Facility, equipment and supply costs add to the tab.
For a patient with a gunshot wound, a single surgery followed by two days in the intensive care unit runs about $100,000, she said.
That's because bullets are very good at what they're designed to do: cause massive injury to the human body, said Christopher Colwell, the director of the Department of Emergency Medicine at the Denver Health Medical Center.
"The speed with which a bullet hits the body causes damage that no other weapon does," Colwell said. "Very rarely does something impress me to the extent that bullet wounds do on a regular basis."
"Although none of these injuries was different from something that we do see on a far-too-regular basis in our emergency department, clustered together you're again reminded of how easy it is to cause irreparable damage with a gun," Colwell said. He's especially haunted by one memory at Columbine: a boy, sitting dead, his math book still open on his desk. "These are visions you never lose."
Readiness to treat such gruesome wounds comes at a price, said Shock Trauma's Scalea. He recently treated a child who died from gunshot wounds after six months in the hospital. "I have no idea of how many million dollars his care was but it was a lot of money," he said.
In his line of work, Scalea can't think about cost during the rush to keep someone alive. When he's got a patient in front of him, he also tries not to think about the violence that brought him to the hospital or to the lasting carnage it leaves in its wake.
One recent Sunday, the ugliness got to him. Scalea retreated into his office to cry after telling a mother and father they'd lost a second child to violence, this time a son in his 20s who'd been shot in the head. "It's not what they had planned to hear when they got home from church," he said. "The older I get, the worse that part of the job is."
Jerome Graham -- the victim of the Baltimore shooting last year -- brings his own street-level expertise to the subject. He believes the bullet that brought him down was payback for a 1999 slaying that sent him to prison for almost 10 years on a second-degree murder conviction.
His disability now palpable testament to the consequences of triggers being pulled, Graham now participates in a violence prevention program run by the University of Maryland Medical Center. He credits the program with connecting him to government services like Medicaid and Social Security and a Maryland job-retraining program. Graham also says the program helped him turn away from the violence he knew before.
Graham, his wife and his children are heavily dependent on government programs. His disability prevents him from resuming the career as an electrician he started building after receiving training in prison and working after his release. Graham's wife also is unemployed and receives cash assistance, and the family lives in subsidized housing.
At home, Graham's disability makes it hard for him to contribute to household chores though he still helps rear the kids and help with homework. Graham, who volunteers as a peer counselor at the hospital, aims to be an example for his children and others in his community that change is possible.
"Even in this difficult time, I feel blessed," he said.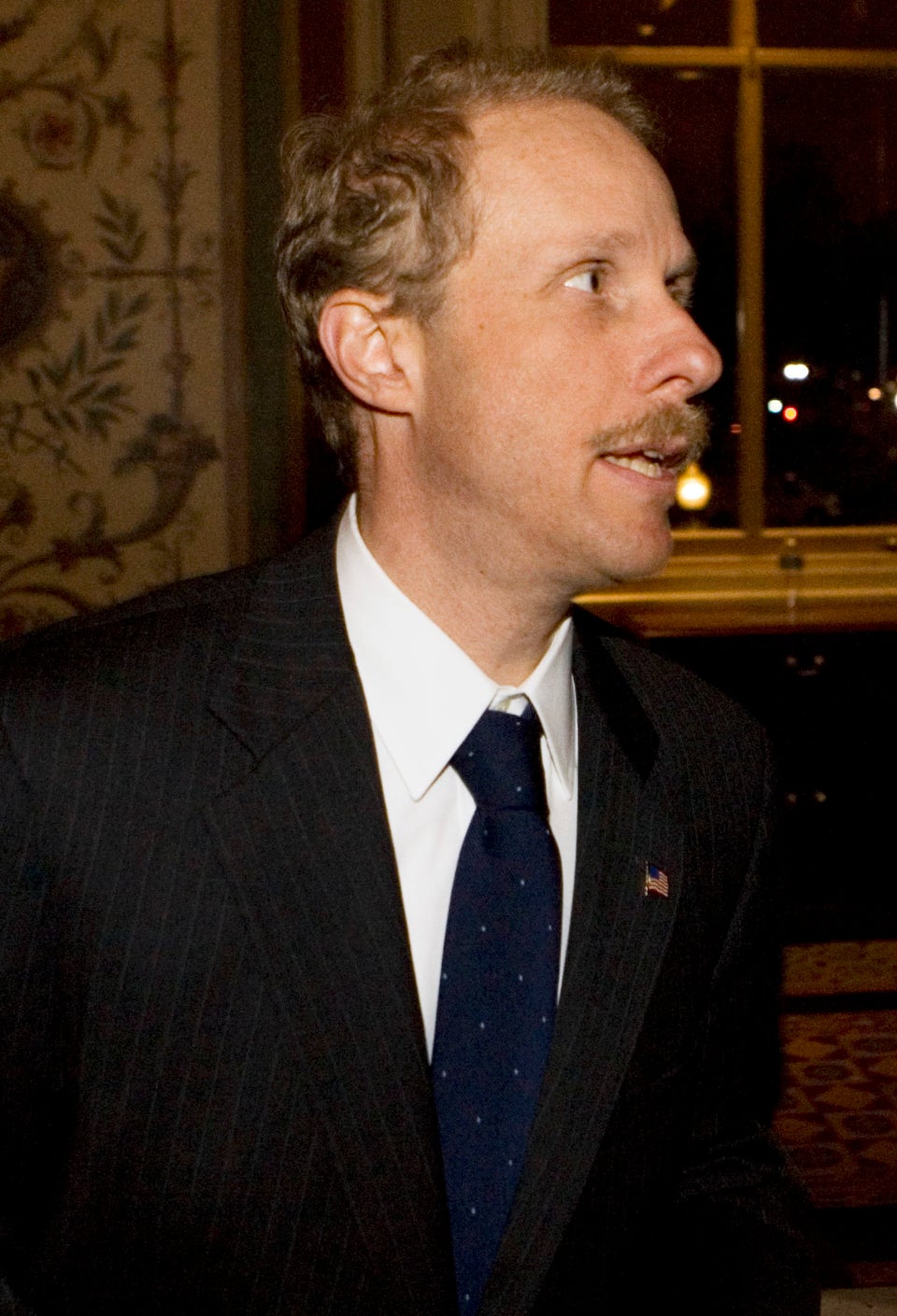 Executives Making The Most Money Off The Gun Industry
Popular in the Community