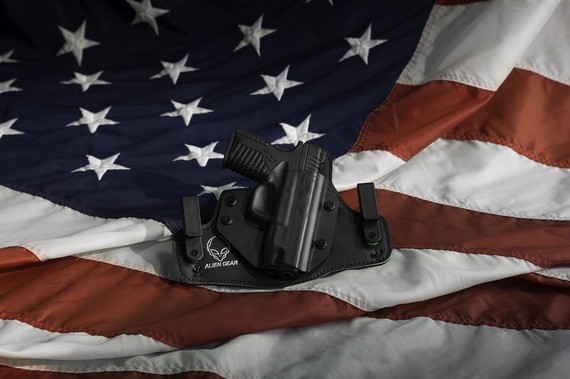 Gun violence is an issue that needs to be addressed in America. There are too many innocent people in the U.S. loosing their lives to these acts of violence. Innocent bystanders, beautiful children, live television broadcasters, and praying churchgoers have all been killed, as well as hundreds, if not thousands of other incidents.
There has to be a better option to handling guns and the distribution of them. There must be a way to get guns off the streets. It seems like the biggest reason for gun violence isn't just mental illness or being unstable; it's having a vengeance against someone or a group of people. Shooting and killing because of a personal hatred towards the victims or out of hatred toward somebody else. No man should have the power to take somebody else's life, yet guns give people access to this. It is a tragic situation that doesn't seem like it's gotten much better. How many more people will need to be sacrificed before laws change?
Here is a poem I wrote in memory of the 9 church goers who were tragically killed by an act of gun violence at the AME Church in South Carolina:
"9 Angels"
On a bleak evening in June, a mass shooting took place,
for no other reason than the churchgoers' race.
God must have needed 9 angels at the time.
The attack is being treated as a terrorist hate crime.
To slaughter and kill based on the color of one's skin,
makes you question the times we're living in.
Through slavery and through the civil rights,
this church has been through dark days and long nights.
But on that day, from ages twenty-six to eighty-seven,
God called home 9 angels to be with Him in heaven.
Church Emanuel means "God is with us".
In God is whom we put our faith and trust.
The shooter was filled with racism, ignorance and hate.
The worshipers' love of God made him more irate.
9 people died for no other reason than being black,
In your own country, you're under attack.
God needed 9 angels to call home through his gate.
He knows everything, and not a moment too late.
The victims are all gone too soon, and although slain,
Not one of those who died, have died in vain.
Written By Brittney M. Grimes
Copywrite June 2015
REAL LIFE. REAL NEWS. REAL VOICES.
Help us tell more of the stories that matter from voices that too often remain unheard.