Gun control supporters and survivors of gun violence are gathering Wednesday in the Capitol to read the names of the 3,300 killed from guns since the Newtown shootings and protest a potential filibuster of gun legislation.
"Until the Senate agrees to debate and vote on legislation to prevent gun violence, families of victims and survivors of gun violence will stand up to give voice to those who have been senselessly murdered since Newtown by reading the names of each person who has been killed," reads a release from the Brady Campaign to Prevent Gun Violence, Coalition To Stop Gun Violence, Mayors Against Illegal Guns, Moms Demand Action for Gun Sense in America, Newtown Action Alliance, Project End Gun Violence and Protest Easy Guns.
While the names are read in Washington, a parallel reading of the names of those killed by gun violence will take place in Newtown, Conn., outside the city's Edmond Town Hall.
The protest could be an emotional and powerful answer to the Republican senators who have called for a filibuster before a vote on gun control legislation even happens.
Sens. Pat Toomey (R-Pa.) and Joe Manchin (D-W.Va.) appeared close to a deal on background checks late Tuesday. Senate Majority Leader Harry Reid (D-Nev.) has scheduled a vote on the gun bill for Thursday, setting up a battle with the GOP senators who want to filibuster it.
On Wednesday morning, Sen. Ted Cruz (R-Texas) cancelled a press conference to explain his filibuster threat, though it had just been announced Tuesday evening.
Before You Go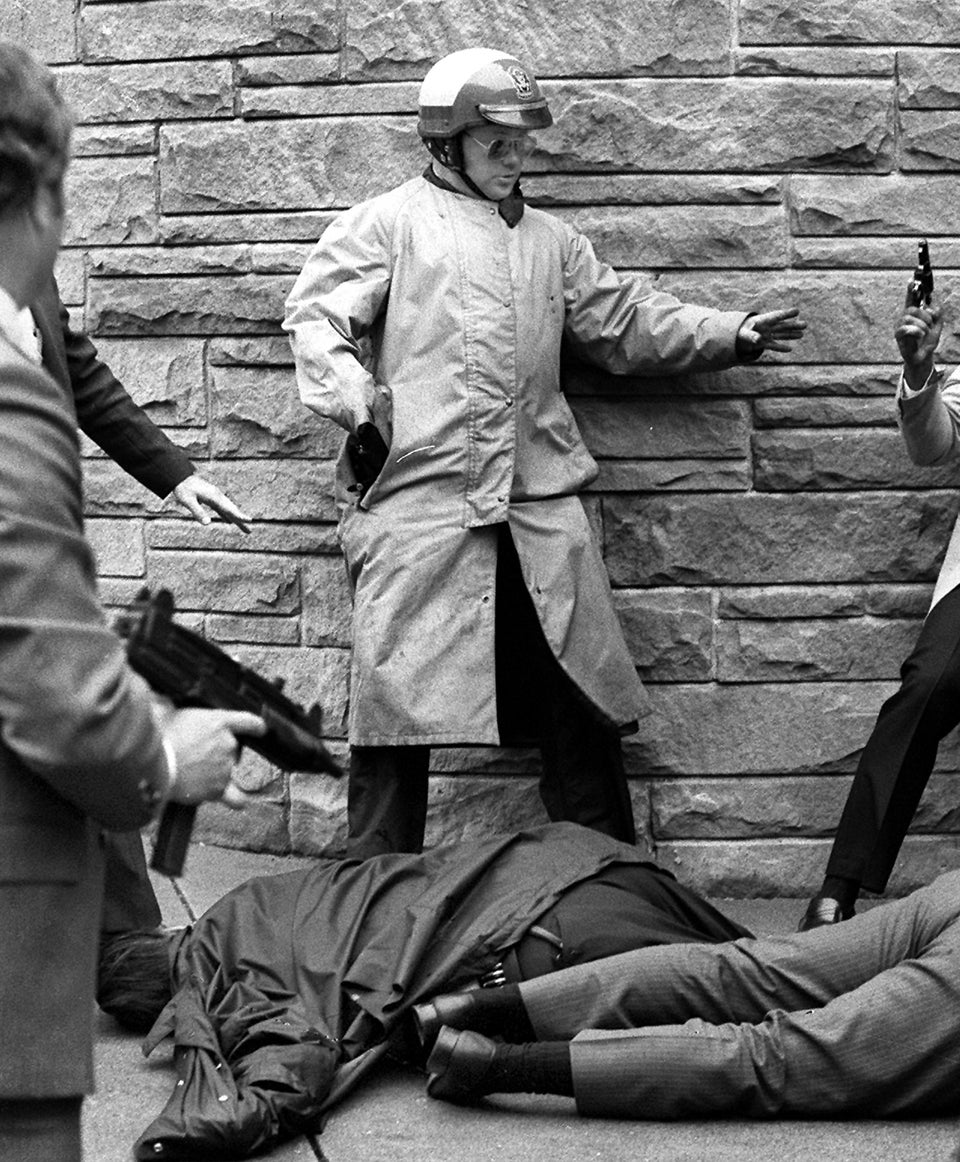 Pivotal Moments In The Federal Gun Control Debate
Popular in the Community