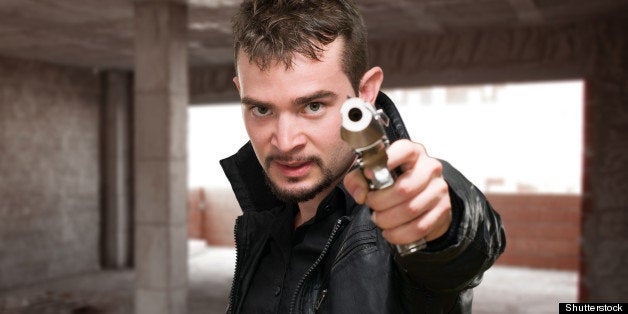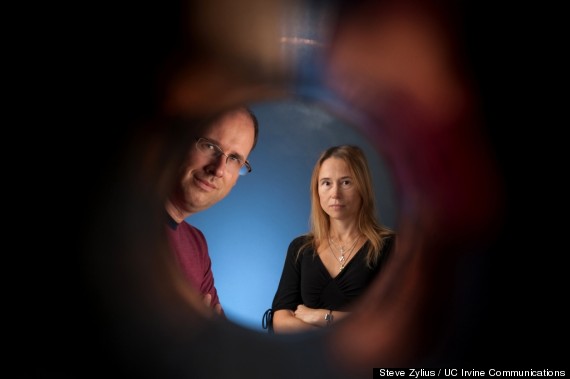 Dominik Wodarz and Natalia Komarova, husband-and-wife researchers at the University of California at Irvine, designed equations to measure which policies save more lives.
For the study, the researchers reviewed firearm data stretching all the way back to World War I, and then used mathematical models to calculate the effects on gun deaths of firearm policies ranging from a total ban on guns to a requirement that everyone be armed.
The calculations showed that in common domestic and one-on-one crimes, "stricter gun control could reduce deaths, and indeed that a ban of firearms in the general population would minimize the amount of homicides," study co-author Dr. Dominik Wodarz, a mathematical biologist at the university, told The Huffington Post in an email.
But the calculations by Wodarz and Dr. Natalia Komarova, a mathematician at the university, also showed that if every American were armed with a gun, the number of deaths resulting from mass shootings might decline. At least it might if we all had sufficient training to avoid shooting the good guys--something that might not be the case.
If the duo's findings seem ambiguous, Wodarz said the takeaway of the study was anything but: "As we write in the paper, with the empirical data available at the moment, it appears that a gun ban for the general public is the policy that would reduce the number of deaths the most."
In his email to The Huffington Post, Wodarz said the study had drawn a wide range of responses pro and con, with one pre-publication reviewer going so far as to say that "mathematics cannot help with reasoning about humans because they are irrational."
Wodarz acknowledged that a firearm ban "might be an impractical strategy...because of constitutional issues." But finding a workable plan to end gun deaths wasn't really the researchers' goal in the first place. He said:
The aim is to shift the discussion from heated emotional arguments to a discussion about model assumptions, statistical measurements, and logic... We very much hope that this scientific approach to the problem will take off. Then with enough work and with a collective effort from different people in the field, one day we will be able to provide a solid guide for policy.
Calling all HuffPost superfans!
Sign up for membership to become a founding member and help shape HuffPost's next chapter
BEFORE YOU GO
PHOTO GALLERY
Politicians Mess Up Science