FERGUSON, Mo. -- On the one-year anniversary of Michael Brown's death, police in Ferguson, Missouri, shot a man they say opened fire on them.
The St. Louis County Police Department took to Twitter late Sunday night with the details:
Multiple shots rang out just after 11:15 p.m. local time, disrupting a demonstration along West Florissant Avenue, the CBC reported. The gunfire prompted dozens of police cars to converge on the area. A police helicopter also shined a spotlight onto the street to help illuminate the scene.
Protesters and members of the media who had gathered in the street took cover or fled when the firing started, The Associated Press reported.
During an overnight news conference, St. Louis County Police Chief Jon Belmar said plainclothes officers had been tracking the suspect, who they believed was armed. The man then approached the officers, who were in an unmarked police car, and opened fire.
The officers returned fire from inside the vehicle, Belmar said, and pursued the suspect on foot. More gunshots rang out between the man and the officers, and the suspect was hit.
The four officers involved in the shooting were placed on administrative leave.
Tony Rice, a protester who was arrested for not leaving the scene, recorded the incident. St. Louis County Police Lt. Jerry Lohr ordered that Rice be released after interviewing him.
Rice told The Huffington Post that he doesn't think the young man was firing at police officers.
Ruptly TV released a video of what appears to be at least one civilian firing shots at the demonstration. Rice said this incident took place across the street from where the man was found.
Last August, Brown got into an altercation with Ferguson police officer Darren Wilson shortly after he allegedly stole a pack of cigarillos from a nearby convenience store. Wilson then shot and killed Brown, who was unarmed.
A grand jury in St. Louis County decided not to indict Wilson, and a federal investigation into the shooting found no viable civil rights charges against the white officer. However, soon after the shooting, protests erupted in the St. Louis suburb and elsewhere, some of which turned violent.
In a separate report, the Justice Department cited racial bias and profiling in the Ferguson Police Department and in the municipal court system. Ferguson's city manager, police chief and municipal judge resigned within days of that report.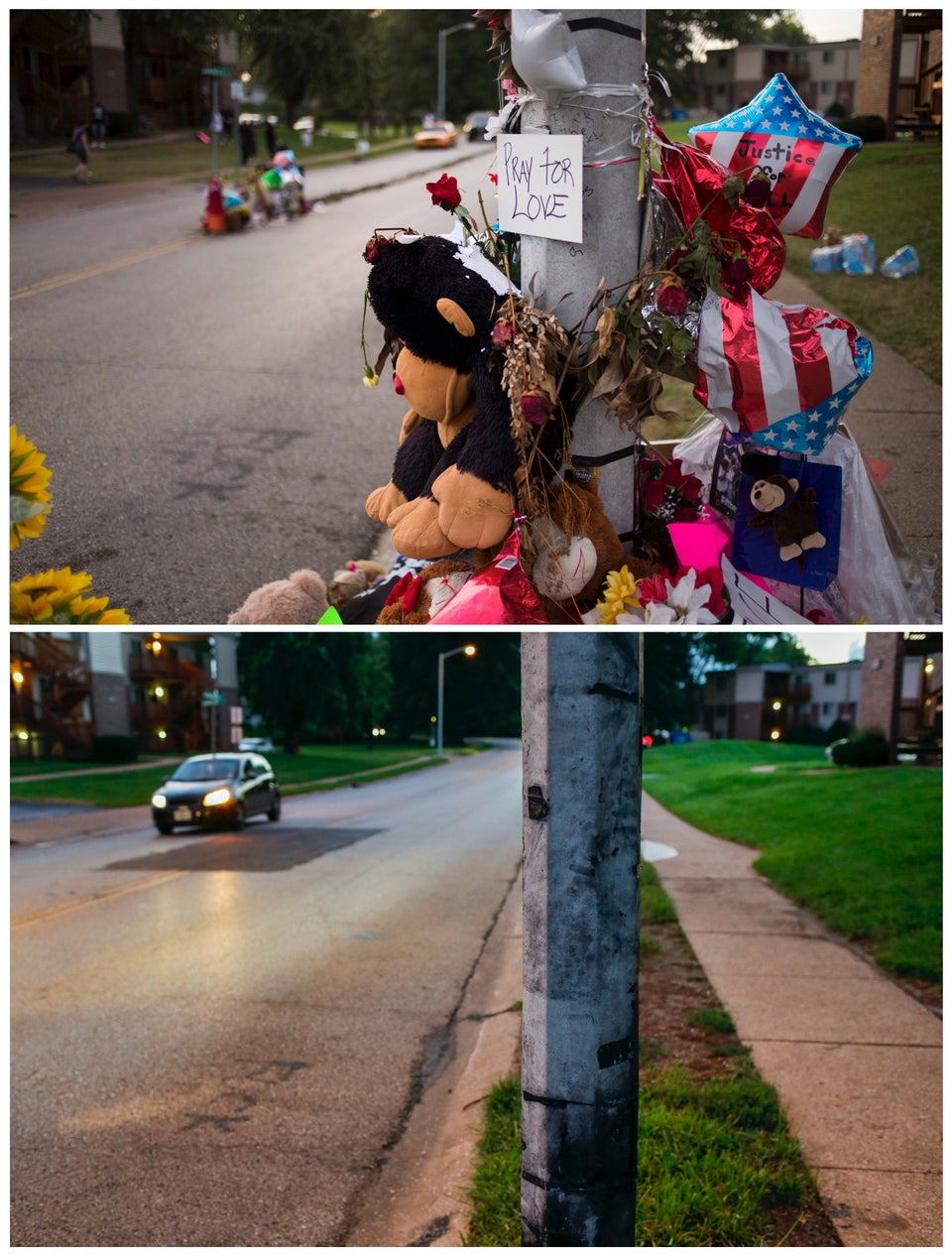 Ferguson Before & After
Related
Popular in the Community