 The California State Teachers' Retirement System is re-examining multimillion-dollar investments in two publicly traded firearms manufacturers, Smith & Wesson and Sturm, Ruger & Co., a fund spokesman told The Huffington Post.
"These are obviously tragic events that occurred at Sandy Hook and they prompted us to immediately re-examine our fund's investments linked to firearms manufacturing," said Michael Sicilia, a spokesman for the retirement fund.
The move comes as Wall Street continues to back away from the gun industry, as speculation that tighter gun regulations are imminent has spooked investors. Stocks for publicly owned gunmakers tumbled on Tuesday after a major private equity firm, Cerberus Capital Management, decided to sell its stake in the nation's largest gun manufacturer, which in turn owns the company that made one of the guns used in last week's tragic school shooting in Connecticut.
Cerberus' decision to sell its stake in the Freedom Group came after representatives from the California teachers' retirement system spoke with the private equity firm Monday, Sicilia said. Adam Lanza, 20, used a military-style semi-automatic weapon made by Bushmaster Firearms International, which is owned by the Freedom Group, to kill 20 children and six adults at Sandy Hook Elementary School in Newtown on Friday.
The teachers' fund has $750 million invested with Cerberus, according to financial statements, and teachers' fund officials estimate that the group holds about a 2.4 percent stake in Freedom Group.
Cerberus may struggle to find a buyer for Freedom Group given the level of public outrage over the Newtown shootings and the possibility of stricter federal gun control legislation, said Steven Kaplan, a finance professor at the University of Chicago.
"It is certainly not going to be a great time to sell," Kaplan said. "It's unlikely they will get a great price."
The California teachers' retirement fund is also "reviewing" its multimillion-dollar investments in two publicly traded firearms manufacturers, Smith & Wesson, and Sturm, Ruger, another fund spokesman, Ricardo Duran, told The Huffington Post.
Smith & Wesson manufactured the assault weapon used by James Holmes during the Aurora, Colo., rampage that killed 12 and injured 58. Sturm, Ruger made the assault weapon used by Anders Breivik during the killing spree that left 77 people, mostly teenagers, dead in Norway in July 2011.
California's teacher retirement system owns hundreds of thousands of shares in the two publicly traded gun corporations according to the system's equities documents, for a total worth of approximately $6 million.
Sturm, Ruger, which is based in Southport, Conn., less than 30 miles from Newtown, did not respond to phone messages or emails requesting comment. Liz Sharp, a spokeswoman for Smith & Wesson, declined to comment on the Newtown shooting or its potential impact on the company.
"Our hearts go out to those impacted by this terrible tragedy," Sharp said in an email to The Huffington Post. "We feel that further comment would be inappropriate."
Stocks for both companies tumbled on Tuesday, with Sturm, Ruger falling nearly 10 percent, and Smith & Wesson dropping 11 percent.
"The market is definitely punishing these stocks on the fear that gun control regulations significantly tighten," said Rommel Dionisio, a securities analyst at Wedbush Morgan Securities who follows the firearms industry. BlackRock Inc., one of the world's largest money managers, has stakes of more than 5 percent in both corporations.
Other major investors in Sturm, Ruger include The London Company, Allianz Global Investors Capital, Renaissance Technologies and The Vanguard Group, one of the nation's largest 401(k) providers.
Combined, those five investors hold nearly a third of the company's stock. All but BlackRock and the Vanguard Group did not respond to requests for comment.
A spokesman for the Vanguard Group said Monday that the vast majority of the company's holdings in Sturm, Ruger were tied to investments in certain index funds that include Sturm, Ruger. A spokesman for BlackRock also said the fund's investments in the gun companies were tied to stock indexes.
The future for Freedom Group is unclear. The firm was created as an acquisition vehicle by Cerberus Capital Management in 2006, which quickly bought up a large segment of the U.S. firearms and ammunition manufacturing industry. Its stable of companies includes storied brands such as the Remington, founded in 1816, and newer gun manufacturers like Bushmaster and DPMS Firearms, which specialize in military-style semi-automatic weapons for the civilian market.
Freedom Group is responsible for roughly 50 percent of sales of military-style semi-automatic weapons in the U.S., according to Kristen Rand, a director of legislative affairs for the Violence Policy Center in Washington, D.C.
In a statement, Cerberus said it was "shocked and deeply saddened" by the shooting in Newtown and that it decided to sell Freedom Group in order to "meet its obligations to investors."
"It is apparent that the Sandy Hook tragedy was a watershed event that has raised the national debate on gun control to an unprecedented level," the firm said. "It is not our role to take positions, or attempt to shape or influence the gun control policy debate. That is the job of our federal and state legislators."
Cerberus Capital Management is owned by Stephen Feinberg, who lives in Greenwich, Conn. It manages an estimated $20 billion in private funds, according to industry reports. According to Bloomberg News, Feinberg's father, Martin Feinberg, lives in Newtown -- he described the school shooting as "horrendous" in an interview with the news outlet.
A woman who answered the phone at Martin Feinberg's residence in Newtown hung up when reached by a reporter on Tuesday.
A spokesman for Cerberus Capital, Peter Duda, said the company is not commenting beyond the 400-word statement released early Tuesday. Cerberus' high-profile moves over the years include a $7.4 billion investment in Chrysler in 2007, a gamble that ultimately collapsed after a major slowdown in the U.S. auto industry. Chrysler had to be rescued by a taxpayer bailout in 2008 and 2009.
Cerberus' leadership team includes major Republican names: former Vice President Dan Quayle is chairman of Cerberus Global Investments; and John Snow, a former Treasury Secretary under President George W. Bush, serves as the chairman of Cerberus Capital Management.
As sales of traditional hunting rifles and shotguns have declined in recent decades, sales of military-style assault weapons to civilians have become a major profit-driver for gun companies, making any new gun control regulations a major financial threat for the entire industry, analysts said.
"Military-derived guns define the industry. This is what they survive on," said Tom Diaz, a senior analyst with the Violence Policy Center. "If there's serious regulation, they're going to be in a world of hurt."
Related
Before You Go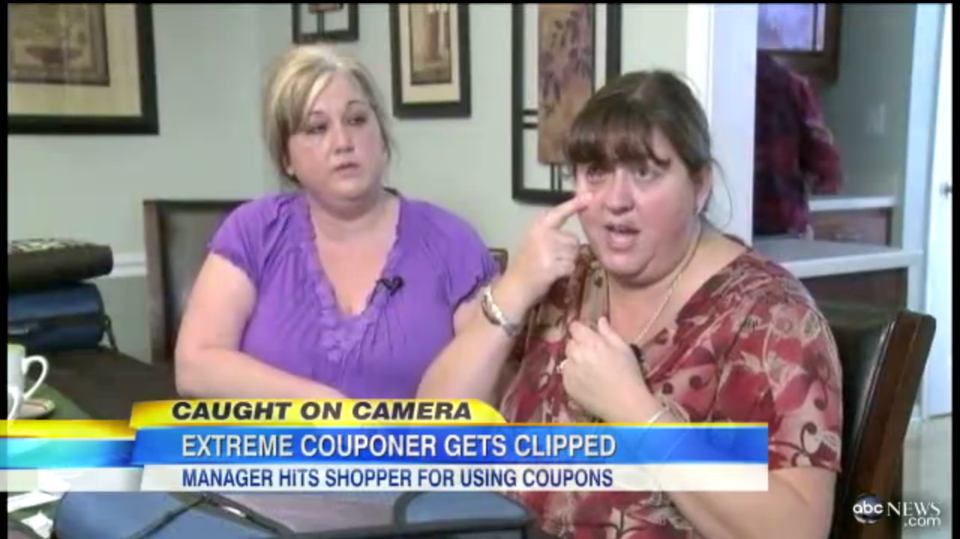 Holiday Shopping Nightmares 2012
Popular in the Community