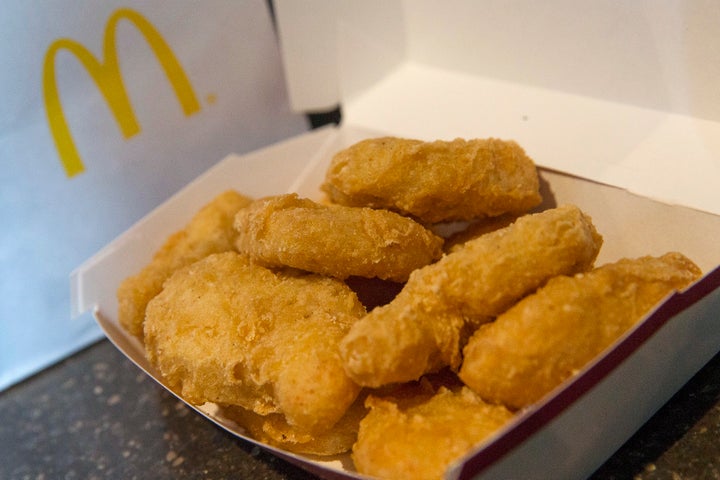 Fast-food lovers are likely in awe over the sheer badassery of a 13-year-old girl who reportedly smacked down a gun held by a boy demanding she give him a McDonald's Chicken McNugget.
The girl told police that her 12-year-old schoolmate first asked her for a McNugget inside McDonald's in New York City's Harlem neighborhood on Tuesday, the New York Daily News reports. When she declined, he allegedly followed her to a subway station, whipped out the weapon and held it to her head.
Even at gunpoint, the teen refused to hand over even one lump of breaded chicken paste, police said. The NYPD told the Daily News she knocked the gun away from the boy and told him to leave her alone.
Police didn't recover the gun, but "numerous witnesses" reported seeing it, an NYPD spokesperson told The Huffington Post.
The boy was charged as a juvenile with attempted robbery, according to BuzzFeed. He will be prosecuted in family court.
Popular in the Community