 Making and selling guns and ammunition is a lucrative business for U.S. firearms companies, which will earn nearly $1 billion in profit this year, according to the market research firm IBISWorld. But for the public, the prevalence of guns in American life comes at a steep price -- more than 30,000 deaths a year that cost the health care system and the economy tens of billions of dollars, Centers for Disease Control and Prevention data show.
The full magnitude of these public costs and how to stem them remains crudely understood, in part because federal agencies are handcuffed by laws limiting their research on the subject -- the result of lobbying by opponents of gun control laws. And efforts by the American Medical Association and other health care groups to treat gun injuries and deaths as a matter of public health have been met with fierce resistance from gun-rights activists and politicians.
Public debate about guns tends to focus on Constitutional arguments about civil rights and on public-safety and criminal-justice measures such as restrictions against the sale of certain kinds of weapons or ownership by people deemed dangerous. To some in the medical community, however, these arguments ignore the effects that injuries and fatalities from gun use have on American society.
"Death from firearms is not inevitable. It is preventable," said Georges Benjamin, a physician and the executive director of the American Public Health Association.
Benjamin saw firsthand the human toll and economic damage caused by gun injuries and deaths at the height of the bloody drug wars during 1980s and 1990s in Washington, D.C., where he ran the emergency department at one of the city's largest hospitals and later helmed the health department. "The cost to the health care system was enormous," he said. "It's just absolutely enormous."
Preventing unnecessary harm is one reason why the American Medical Association and other health care professional societies adopted policies over a decade ago encouraging physicians to ask their patients questions about gun ownership and gun safety, said Jeremy Lazarus, the president of the American Medical Association.
"Physicians do have a responsibility to talk with their patients about issues related to safety, and especially with children," said Lazarus, a psychiatrist. Questioning patients about firearms is the same as asking whether they use tobacco or wear seat belts, he said. The aim is to prevent patients from getting hurt or killed, as well as identifying people who may potentially be dangerous, he said.
"This happens so often," Lazarus said. Underneath the shocking mass killings that seize the public's attention is an accumulation of violent acts and accidents that cause gun-related injuries and deaths, he said. "Unlike this terrible event that occurred in Connecticut, these other events take place on a daily basis."
Two years ago, 30,470 people died from homicides or suicides using firearms, according to data compiled by the CDC. Guns were the most common means of homicides and suicides, the latter of which accounted for nearly two-thirds of the deaths. Suicide by firearm was the leading cause of violence-related injury deaths in 2010, followed by homicides with firearms, the CDC reported. Together, they made up 57 percent of violent deaths.
The CDC attempts to put a price tag on gun violence in an earlier report. Combining the direct medical costs of treating fatal gun injuries with the economic damage of lost lives, firearms-related deaths cost the United States $37 billion in 2005, the most recent year for which a CDC estimate is available. Non-fatal gun injuries cost an additional $3.7 billion that year, according to the agency.
Guns and ammunition manufacturers will make a projected $993 million in profits on sales of $11.7 billion this year, according to a report issued by the market-research company IBISWorld. Revenues have grown 5.7 percent since 2007, the report says, and the murders in Newtown have sparked a surge in gun sales in recent days.
The National Shooting Sports Foundation, an industry trade group, says the total domestic economic impact of the firearms and ammunitions industry broadly is $31.8 billion a year. That's slightly higher than the CDC's estimate of the cost of gun-related violent deaths in 2005.
Unlike for other major causes of death -- heart disease, cancer and and lung disease, for example -- federal medical research agencies are forbidden by law to finance studies that aim to reduce the harm from guns or, as the law phrases it, "advocate or promote gun control."
"Public health researchers were doing work to help the public, even more so than policymakers, actually understand basic issues about firearms," said Arthur Kellerman, a senior policy analyst and expert in emergency medicine and injury prevention at the Rand Corp. whose research on firearms helped provoke the backlash against the CDC. "That type of research was very threatening to people who were involved in the debate over gun control."
As a result, the information available to inform the public debate about gun laws and to enable physicians to offer advice about gun safety to their patients is limited, said Kellerman, a medical doctor. The vacuum has been filled by political talking points that don't advance the conversation about the health risks of firearms ownership, he said.
"Bumper stickers and slogans and faith-based decision-making have had a more powerful effect through repetition than the kind of science and rigor that was done on this issues in '80s up to the mid-'90s," Kellerman said.
Addressing firearms as a public health issue has encountered stiff resistance from supporters of gun rights. The American Medical Association's stance on counseling patients about gun safety has been controversial since the issue first gained widespread public attention around 2001.
"Physicians should not be restrained in any way from having a discussion with their patients about things they think are helpful for their health," he said.
Related
Before You Go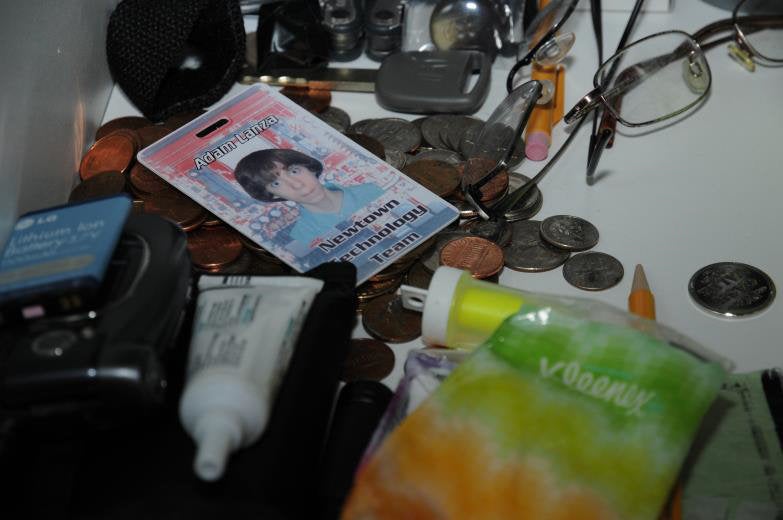 Sandy Hook Elementary School Shooting
Popular in the Community