This is a bigger deal than it might seem at first blush.
Yes, President Barack Obama has made curbing gun violence one of his top priorities. But his relentless push for new laws didn't begin until after the Sandy Hook elementary school massacre in December 2012. He didn't mention guns at the 2012 Democratic convention and, as Philip Rucker of The Washington Post has noted, he devoted just one sentence to the subject in 2008.
Democrats' inattention to guns at the conventions of 2008 and 2012 reflected the inattention that gun violence had gotten in those presidential campaigns ― as well as their immediate predecessors.
If you want to find a year when guns got anything resembling this kind of emphasis from presidential candidates, you have to go back to 1992, after President George H.W. Bush had vetoed the original Brady bill, which imposed waiting periods and background checks on some gun sales. Bill Clinton, then the Democratic nominee for president, vowed to sign the measure if he got elected and made it a major campaign issue.
Clinton made good on his promise, signing the Brady bill and then, a year later, a ban on assault weapons as part of the 1994 crime bill.
Clinton and Democrats paid a political price for these acts. The National Rifle Association and its allies spent heavily to defeat vulnerable Democrats, and many observers say that money was a reason Democrats lost control of the House of Representatives. Ever since, the Democratic Party has been wary of
over-emphasis.
So has the political ground shifted? It's impossible to be sure. "Common sense" measures like universal background checks, which simply require more careful scrutiny of gun buyers, have always had the support of large majorities of Americans. The problem has always been a disparity of passion. The opponents of those laws felt much more strongly about them than the supporters, and they were willing to act on those beliefs by organizing, donating money, and voting.
Today, the advocates for new measures, like the Brady Campaign to Prevent Gun Violence, are trying to rouse similar intensity. "The saying was that, in the old days, calls to congressional offices ran 10-to-one against gun laws," Dan Gross, president of the Brady Campaign, told The Huffington Post. "When Congress blocked [a recent gun proposal], we flooded Capitol Hill with 150,000 calls. That makes a difference."
It helps that the advocates for new gun laws have some powerful allies with big pockets ― chief among them, former New York Mayor Michael Bloomberg, who (not at all coincidentally) has endorsed Democratic nominee Hillary Clinton. It also helps that Clinton has a consistent record of supporting new measures to curb gun violence.
The emphasis that gun laws got Wednesday night would seem to be an indication that the issue is a real priority for Clinton ― that, notwithstanding the political peril, she will pursue universal background checks and other modest gun violence measures as president.
"She has always voted right on this issue," Gross said. "My sense is that this is something really fundamental to her."
Before You Go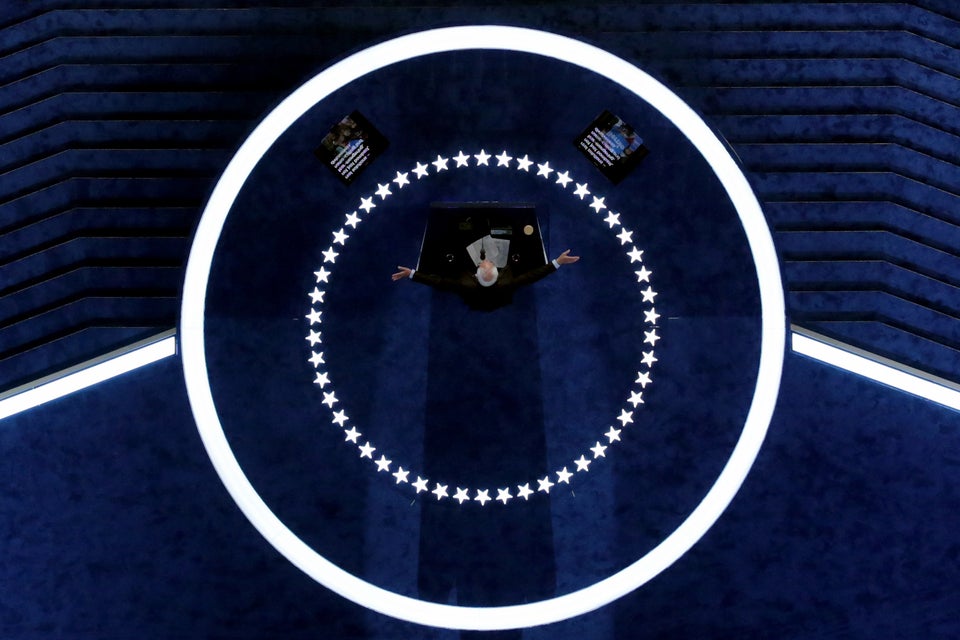 Best Photos From The Democratic National Convention
Popular in the Community