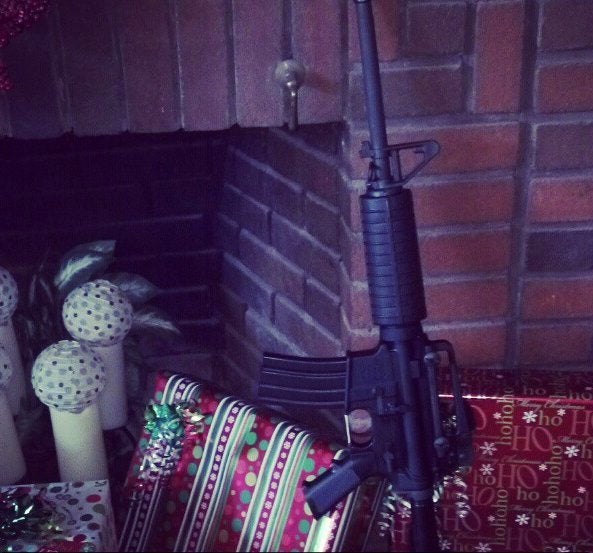 Forget the turtle doves. This year, many Americans were ecstatic to find guns under the Christmas tree.
The AR-15 style weapon, which was used in this month's Sandy Hook Elementary School shooting in Newtown, Conn., was a popular gift among many Americans who turned to social media to share their excitement:
Gun sales surged in the wake of the Newtown shooting. But even before the violent tragedy, Americans turned out in droves to gift guns this holiday season. On Black Friday, the FBI fielded a record number of background check requests for gun buyers.
In the week before Christmas, Brownells, the world's largest supplier of firearm accessories and supplies, was overwhelmed by "unprecedented" demand for AR-15 ammunition magazines, selling about 3.5 years worth of magazines in just 72 hours. Walmart sold out of semi-automatic rifles in five states as well.
Here's what people were saying about getting AR-15s on Christmas:
Related
Before You Go

12 Items Walmart Finds More Dangerous Than Guns
Popular in the Community