 Kansas may join at least 11 other states in allowing some civilians to carry guns inside the state Capitol, a move that not everyone accepts in states that allow the practice.
Most states allowing guns in capitol buildings restrict the practice to members of the state legislature. Texas allows anyone to bring a gun into its building.
Gun enthusiasts said guns carrying guns in state capitol buildings allows them to exercise their Second Amendment rights and adds a measure of security. Opponents said civilians carrying guns in government buildings makes them feel endangered.
"The law enforcement in the Capitol should be done by the state troopers and not by members of the Legislature," Texas state Rep. Garnet Coleman (D-Houston) told The Huffington Post. "I feel less safe. Even though someone has gone through training, sometimes it is better to move away from danger. Get the appropriate security there. The chance he will shoot an innocent person is high. It concerns me if someone wants to be a hero."
Eight states allow civilians to carry concealed handguns in their capitol buildings, according to Morgan Cullen, a program analyst at the National Conference of State Legislatures. Three states have told the conference they allow guns in capitols, but did not offer specifics. Cullen would not name the 11 states, saying the Conference of State Legislatures had been asked not to.
Texas' law allows anyone with a permit to carry a concealed pistol to bypass metal detectors to enter the Capitol. Texas state Rep. Jonathan Stickland (R-Bedford) told The New York Times earlier this week that he routinely wears his gun to the Capitol. People in Texas are used to guns, he said.
Coleman said allowing those carrying guns to bypass metal detectors may lead to problems, even though concealed carry permits require background checks.
"Background checks mean that nothing has occurred in the past, it does not mean it could not happen," Coleman said.
in 2003, New York City Councilman James Davis (D) was shot and killed by a political opponent in the City Council chamber prior to the meeting. Davis' assassin, Othniel Askew, who was killed by police, had purchased his weapon legally. He was able to bring it into City Hall under rules then in place that allowed council members and their guests to bypass metal detectors. Davis, a retired police officer, was also carrying a gun when he was shot.
The Kansas plan was adopted earlier this week by the state House when state Rep. John Wilson (D-Lawrence) noted that a bill to allow concealed carry of guns in other public buildings did not include the Capitol. Though he sponsored the amendment, Wilson said he does not favor guns in any public buildings.
Wilson's amendment, written by a legislative attorney, mistakenly would allow openly carrying guns in the Capitol instead of concealed carry. Lawmakers passed the bill before discovering the error. The flawed bill now advances to the state Senate for consideration.
While Wyoming allows guns in the Capitol, state Rep. Dan Zwonitzer (R-Cheyenne) said that under a "gentleman's agreement," all legislators check their guns with Capitol security. North Dakota does not allow guns in the Capitol, but also does not have metal detectors or police at building entrances. Missouri allows legislators to carry guns into the Capitol.
Arizona has allowed legislators to carry guns in the Capitol. In 2011, then-state Sen. Lori Klein (R-Anthem) gained attention for pointing her gun at a reporter during an interview to showcase the weapon's laser pointer.
Arizona state House Minority Leader Chad Campbell (D-Phoenix) told HuffPost that he has problems with guns in the Capitol.
"I'm a gun owner and I have no problem with gun ownership," Campbell said. "But I don't think that there is a need to carry them to the floor."
Before You Go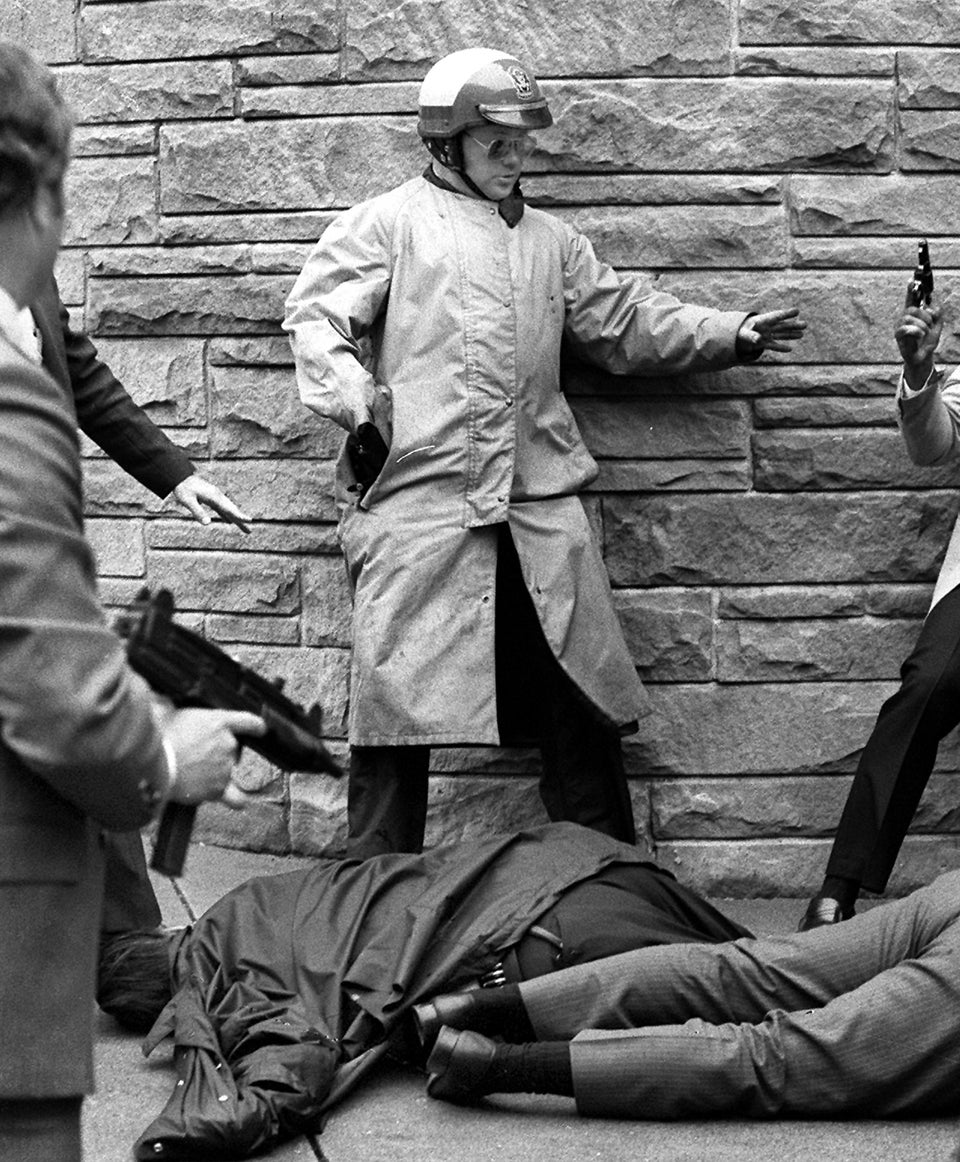 Pivotal Moments In The Federal Gun Control Debate
Popular in the Community