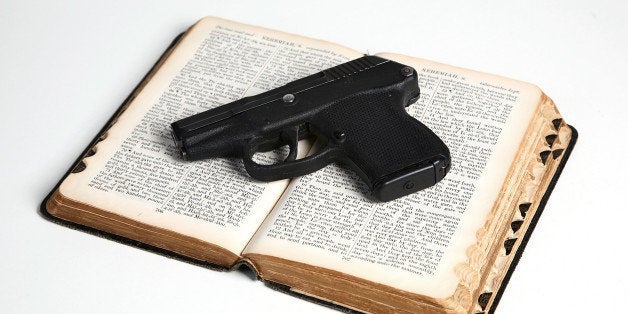 Every email Carl Chinn sends features the same signature: his name, followed by Chapter 4, Verse 9 from the Book of Nehemiah.
"We prayed to our God and posted a guard."
On Sept. 10, Chinn will lead a seminar for several local, faith-based organizations in Oak Creek, Wis., the same community where a year ago this week, a gunman opened fire in a Sikh temple, killing six people and wounding four others. Chinn, a church security consultant, will suggest arming designating church-goers during services.
"I do believe if an active shooter comes in -- and I've earned the right to have this opinion -- I do believe there is nothing like a firearm that can stop another firearm," he said. "I advise them that it's a good thing to do with trained responders, not just good guys with guns, but people who have some level of training."
At the heart of the debate is a difference in theological opinion; those for and against both say they've got God on their side. For some, guns and faith are at odds. They believe in praying for safety and in turning the other cheek. But others cite increasing violence on church properties and say that faith alone is not always enough.
Chinn's opinions on church security were shaped by two formative events. In 1996, he was held hostage by a gunman while working at Focus on the Family and nine years later, he was at New Life Church shooting in Colorado when a shooting there left two young sisters dead and their father wounded. In the Colorado incident, an armed church guard fired her weapon and wounded the perpetrator before he killed himself.
People's lives were saved because the security guard had a gun, said Chinn, who will speak at eight other seminars scheduled at religious institutions around the country in coming months.
At the National Organization of Church Safety and Security in Texas, clergymen are ascribing to the same mentality. Chuck Chadwick, the organization's president, said he had only trained 24 pastors as of 2010. But now, there are 30 chipping away at the 55 hours of weapons training and coursework required to become a security guard.
"It's on a rapid increase," said Chadwick. "They get all the training necessary to become armed private security officers."
Deb Kluttz, a Protestant evangelical minister from Manhattan, Kan., bought a gun about a year ago and has received user training. Her motto is "prepare for the worst, but pray for the best."
Some of the outreach the church offers -- counseling for couples with marital troubles and those involved in custody disputes, and helping former sex workers -- made Kluttz think about the possible risks to her church community. So when she feels her church's 550 members might be vulnerable to a violent person, she drops her pistol in her purse and brings it to services. She has never had to pull out her weapon.
"I guess I don't see anywhere in Scripture where we're supposed to not use our brains," said Kluttz. "Sometimes people would say you're supposed to love them and turn the other cheek. I would argue that loving them isn't necessarily letting them get away with anything they want to get away with."
But the Rev. Philip Blackwell of the First United Methodist Church at the Chicago Temple argued that allowing guns in church is antithetical to the fundamental message of Christianity, which is "fear not." Blackwell is working with Illinois Democratic state Sen. Dan Kotowski to overturn legislation passed into law in July that allows the concealed carry of guns in houses of worship.
"When the NRA and others are pushing their legislation, the basic premise is to raise people's level of fear to the point of turning every house into a bunker, every church into a citadel, every school into a penitentiary of some sort," said Blackwell. "At the very heart of the message of the conceal-and-carry law is what I consider a repudiation of the religious message."
Blackwell noted that when the guards arrived at the Garden of Gethsemane to take Jesus away the night before his crucifixion, Jesus ordered his disciples to put their swords away.
"They begin to do a fight and he calls his guys off and heals the guy who is wounded and says, 'that's how we play the game,'" Blackwell said. "If you're walking around carrying a gun and think that it is a tribute to the Christian Gospel, then you've been reading the wrong book."
In July, Paul Williams, a Franciscan priest based in Wilmington, Del., was held at gunpoint and carjacked in his church parking lot -- an incident preceded by two break-ins within weeks of one another. But administrators are talking about installing more security cameras, not arming themselves.
"Being a member of the clergy, I would think that you would want to set an example and not treat violence with violence," Willams said. "To be a witness may mean that one would have to put oneself in harm's way."
The day he was attacked, Williams admits, his emotions started to get the better of him, but his thoughts quickly turned to the carjacker himself.
"I was angry about where it happened, on the grounds of the church," said Williams. "And this may sound strange, but then I felt sorry for him. I thought to myself, what's going on in your life that you feel compelled to do something like this which is extremely violent?"
A few days later at the noon service, Williams and his parishioners offered a special petition.

"We prayed for that man," Williams said. "We prayed for an end to all of this violence, because I believe that there's too much of it."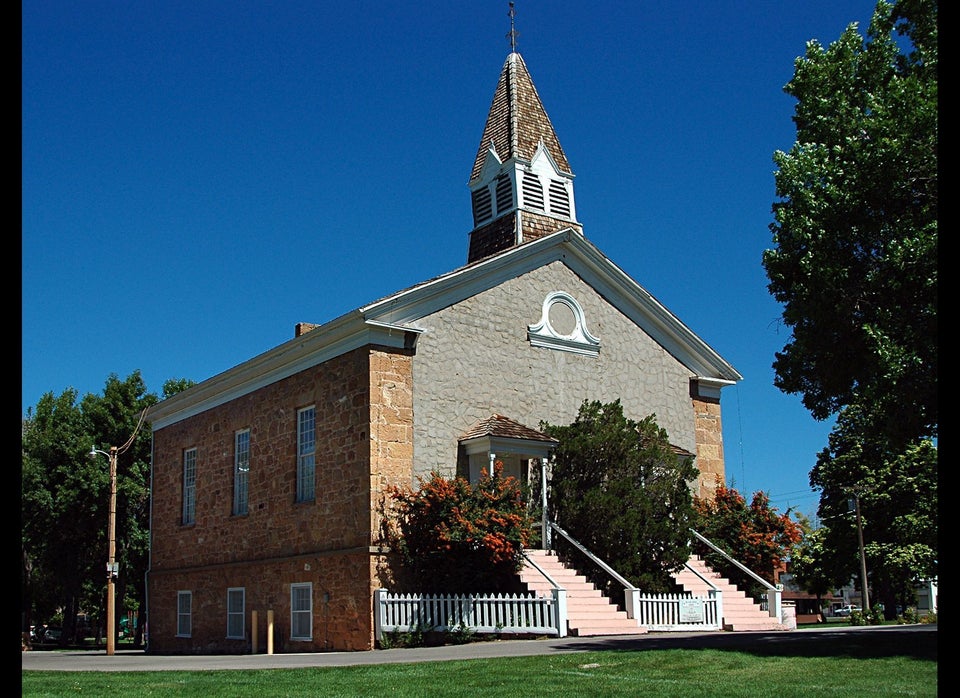 Most and Least Christian States