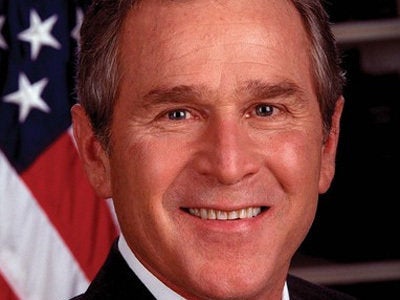 Whether or not you agree with a policy idea, the government is supposed to follow the rules before it can give that policy the force of law. That is essentially the principle now at issue in a case pending in U.S. District Court here in Washington, DC.
A last-minute rule adopted by the Bush administration after the election forces states to allow loaded, concealed weapons in National Park lands within their borders - even if states specifically prohibit the practice in their own state parks. Whether you believe that's a good idea or not - and clearly we do not - just-uncovered government documents show that the previous administration ignored warnings from Interior Department officials that the rule was being changed in violation of Federal law because of a rush to get things in place before Bush left office.
These internal Bush administration documents were acquired by the Brady Campaign to Prevent Gun Violence in response to our lawsuit against the Interior Department. You can read the documents here.
These documents show that the Bush administration ignored the procedural concerns and safety warnings of at least two federal agencies in order to push through the rule in time to deny the Obama administration a chance to review it.
For example, on April 3, 2008, the National Park Service's Chief of Environmental Quality, Jacob Hoogland, warned that the rule "required additional NEPA [National Environmental Policy Act] analysis" and that "at minimum an Environmental Assessment should be prepared on the proposed revision to the existing firearms regulation."
In the same vein, Michael Schwartz, the Fish and Wildlife Service's Chief of Policy and Directives Management, warned on May 14, 2008 that "The rule was published before they did any NEPA analysis. Last week, I pointed out that this is a procedural flaw."
Documents also show the rule was strongly opposed by the National Park Service, whose Bush-appointed Director, Mary Bomar, wrote a letter in July 2007 saying, "We believe that the [previous] regulations [restricting guns in parks] provide necessary and consistent enforcement parameters throughout the National Park System."
Nevertheless, the Bush administration Interior Secretary responded with a memo on August 22, 2008, stating that the rule is "one of my top priorities." The rule was later issued without the environmental analysis required by law.
This incident highlights a lame-duck Bush administration more concerned with handing the gun lobby a parting gift after they were soundly defeated in the November 2008 elections, rather than following the procedures required by law. Appropriate action needs to be taken by the courts and the Obama Administration to review the validity of this rule.