Want to buy a gun without a license? Try Instagram. There is a seemingly thriving marketplace of amateur gun sellers on the photo-sharing app.
A brief perusal of a few of Instagram's gun-toting hashtags brought up these: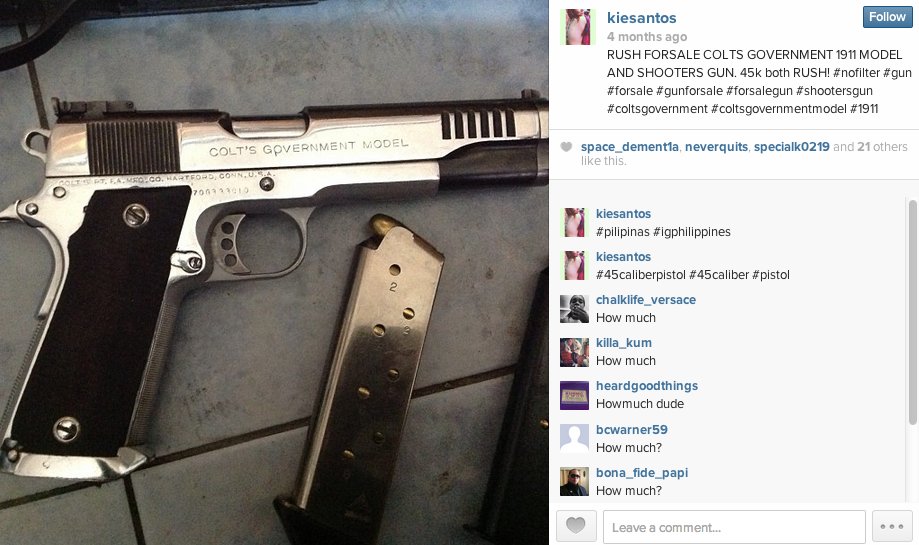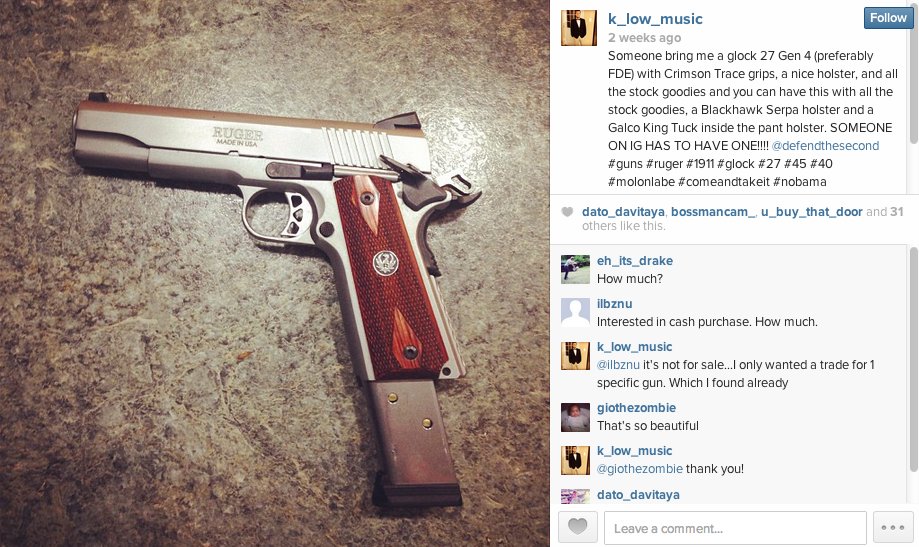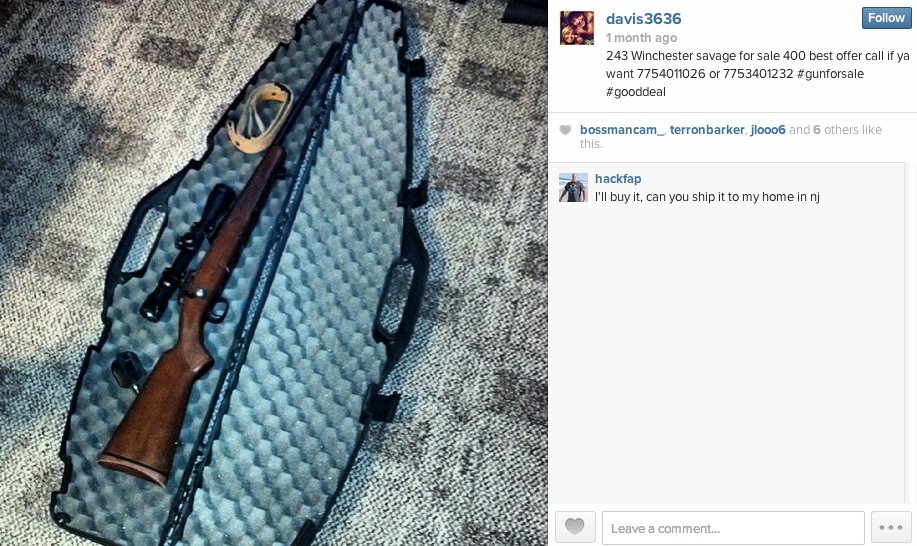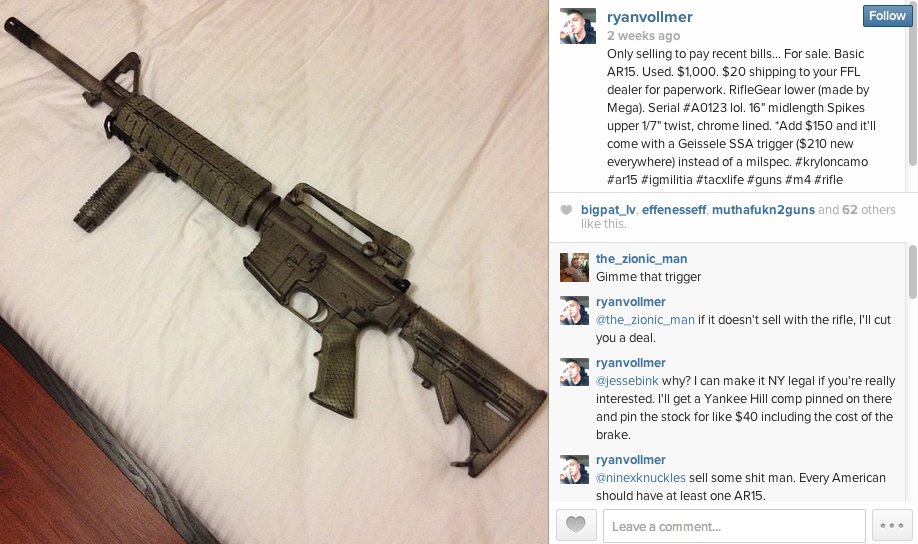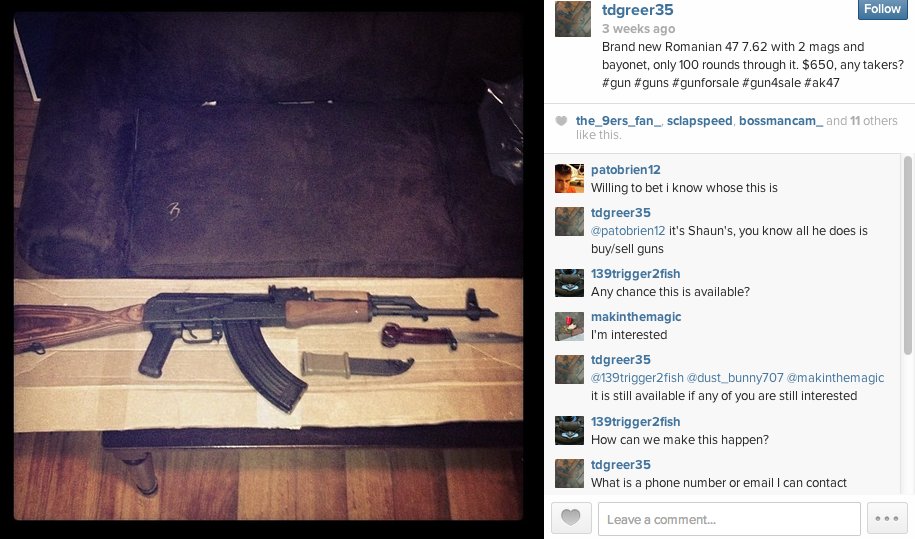 While some states don't require you to have a license to buy a gun, gun sellers in the U.S. are generally required to perform a background check on their buyers. Odds are, there aren't any background checks happening in these sales.
Of course, Instagram isn't the only site where people are buying and selling guns. People advertise firearms on Facebook and Twitter, and neither of those sites regulates posts about gun sales.
Instagram allows people to tag their photos with hashtags like "#gunsforsale," "#forsalegun" and "#gunsfortrade" while blocking other tags that are overly sexual (like "#bubblebutts") or too generic and likely to be spammed (like "#photography"). Others hashtags, such as "#thinspo" (short for "thin inspiration"), come up with a warning linking to an eating disorder support page.
Instagram declined to comment to the Huffington Post.
Additional information about gun licensing and background checks has been added to this article.
Popular in the Community