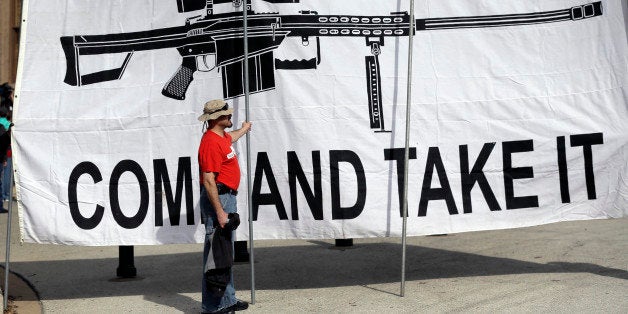 WASHINGTON -- Seven medical groups representing most U.S. physicians are seeking to recast gun-related casualties as a public health crisis, pointing to data that blames firearms for 33,000 U.S. deaths and more than double that many injuries in 2013.
The coalition, which also includes the American Bar Association and the American Public Health Association, issued a "call to action" Tuesday that implores the medical community to study deaths and injuries caused by firearms without "political influence or restriction."
The appeal is made in an editorial and a new study, both published in the Annals of Internal Medicine, and echoes a similar call to physicians two years ago that the groups say went largely unheeded due to political forces. This time, the medical societies outline recommendations to curtail gun violence, such as eliminating "gag orders" that bar physicians from discussing gun ownership with patients, banning assault weapons and high-capacity magazines, and advancing universal background checks.
"It does not matter whether we believe that guns kill people or that people kill people with guns -- the result is the same: a public health crisis," Dr. Darren Taichman, the journal's executive editor, wrote on behalf of the editorial board.
Citing other endemics such as polio and Ebola, the editorial points out that most public health crises have been either vanquished or reduced due to scientific training and monitoring. "But it seems to stop when it comes to firearm injury. Why?" it asks.
The editorial says politicians are, in many ways, to blame. After the 2012 elementary school shooting in Newtown, Connecticut, the Senate failed to expand background checks despite overwhelming public support. And last year, the National Rifle Association almost derailed the confirmation of Dr. Vivek Murthy, President Barack Obama's pick for surgeon general, after he criticized lawmakers for cowering to special interests and not treating gun violence as a public health issue.
Although proponents of stricter gun laws continue to face an uphill battle, the Annals editors encouraged health professionals to keep pressure on Congress and state legislatures by joining the call to action and sending letters to elected officials.
"Have we done our jobs? Can we? The answers are no and maybe: No, we have not sufficiently reduced the firearm-related harms our patients suffer, but maybe we can, if we demand the resources and freedom to do so," they wrote.
The medical groups backing the call to action are: American Academy of Family Physicians, American Academy of Pediatrics, American College of Emergency Physicians, American Congress of Obstetricians and Gynecologists, American College of Physicians, American College of Surgeons, and American Psychiatric Association.
Support HuffPost
The Stakes Have Never Been Higher
Before You Go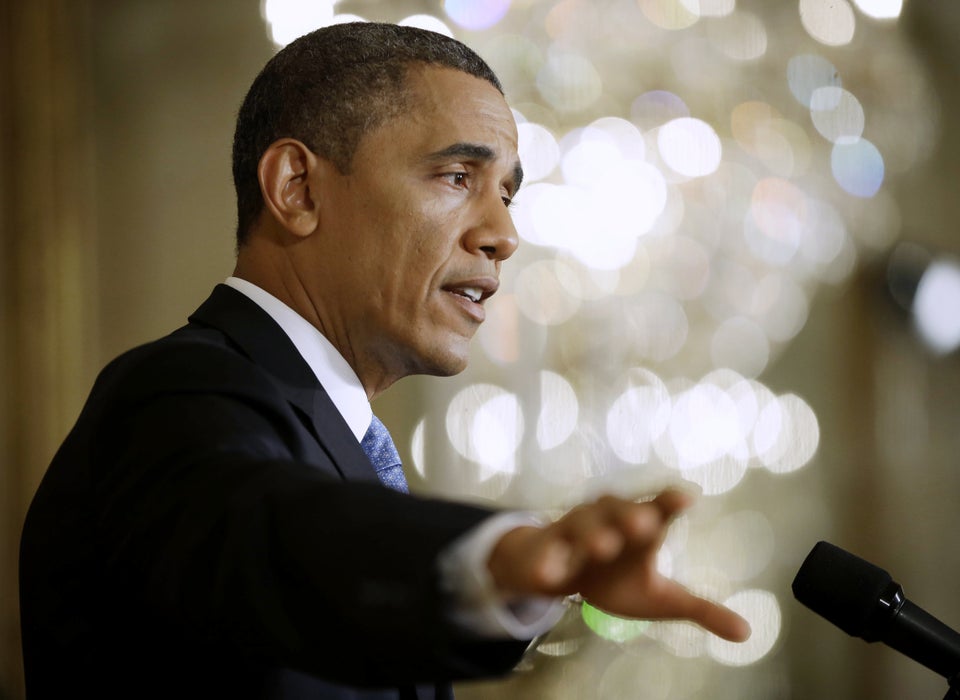 Obama's Executive Actions On Gun Violence
Popular in the Community