Nimrah Riaz, a 23-year-old student at Texas A&M University, was still asleep early Thursday morning when her brother and father got home from morning prayer with some bad news: someone had opened fire on their mosque.
Riaz arrived at the Islamic Community of Bryan-College Station mosque a short time later. Thankfully, no one had been injured, but the damage was extensive. Riaz said she and her fellow mosque members counted six or seven bullet holes. The glass door in the front of the building was shattered.
"It has not even been 24 hours since we prayed our end of Ramadan, celebration prayer Eid at the Islamic Community of Bryan-College Station (ICBCS)," Riaz wrote in an emotional Facebook post. "Last night, a sick individual shot at which shattered glass at this mosque. Our mosque. My mosque. My home away from home. The mosque that has children around and playing outside during Ramadan. The mosque that has people going in and out for late night prayers. The mosque where many Aggie Muslims spend their time in studying for exams at night. The mosque that sits in a neighborhood two blocks from Texas A&M Campus."
"Just like the shattered glass that litters our mosque floor right now, my heart is in pieces.""
The College Station Police Department says it received a report at 4:30 a.m. Thursday of four gunshots fired near the 400 block of Stasney Street in College Station. When officers arrived on the scene, they discovered that the Islamic community center had been struck by multiple bullets.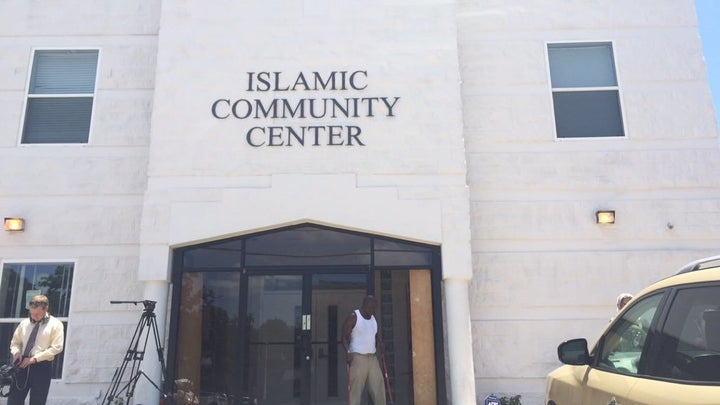 The police department says it has launched an investigation into the incident in coordination with the FBI. There are no suspects as of yet, a spokesman said, and it's unclear what type of gun was used.
While it's also unclear if the shooting was motived by anti-Muslim hate, Riaz said she wouldn't be surprised if it were.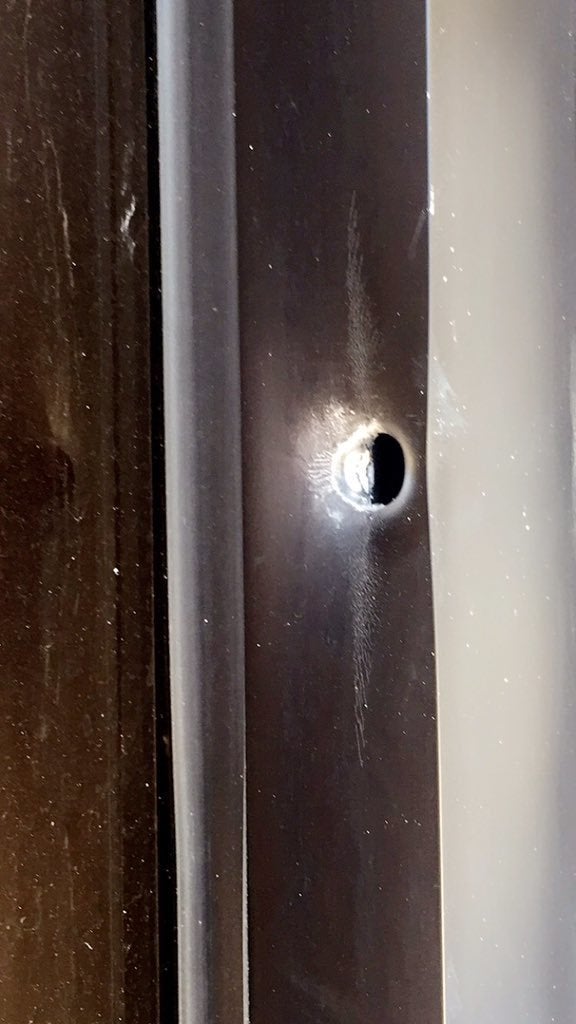 "With the rise of Islamaphobia in the United States right now, I was ignorant to believe College Station, TX was free from an incident like this," she wrote in her Facebook post. "In a city where we had nothing but a downpour of love from our surrounding other-faith neighbors. Just like the shattered glass that litters our mosque floor right now, my heart is in pieces."
The shooting comes amid a surge in anti-Muslim hate crimes, which often target mosques.
Just last month, bullet holes were discovered in a mosque's sign in Indiana. Also last month, a man in Connecticut was sentenced to six months in federal prison for opening fire on a mosque there.
A recent report from the Council on American-Islamic Relations found 78 instances in 2015 in which mosques were targeted for vandalism, arson and other types of destruction, an increase of nearly 400 percent from the year before. Over 40 percent of those incidents took place in the last two months of the year, after the terror attacks in Paris and San Bernardino, California ― while Donald Trump, the presumptive Republican presidential nominee, and other political figures employed increasingly vile anti-Muslim rhetoric.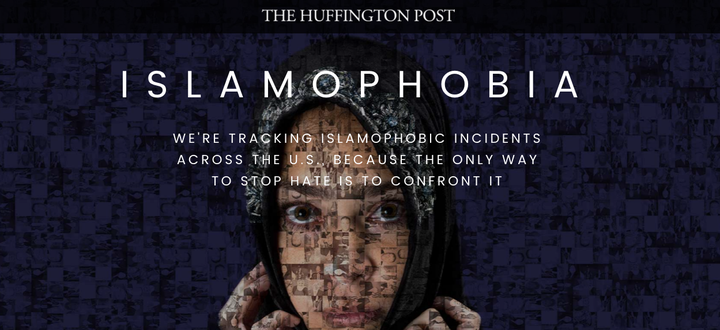 But despite this widespread Islamophobia, and despite the bullet holes in the front of their mosque, members of the Islamic Community of Bryan-College Station aren't living in fear, Riaz said.
In fact, attendance at the second prayer service Thursday was higher than usual, she said. Riaz, a board member at the mosque, also emphasized that she and other mosque members have received an "overwhelming number of messages of support" from Bryan-College Station residents.
"This guy who owns a construction company came by and asked, 'Can I do anything for y'all?'" Riaz told HuffPost.
"It's something good coming out of this horrible incident."
Anwer Ahmed, the president of the Islamic Community of Bryan-College Station, told reporters "we've always felt that this is a very supportive community."
"We've actually felt that Aggie spirit and the support and the brotherhood and sisterhood of the Aggie family," he said, using the nickname for people in the Texas A&M community. "And we still feel it."
"I have no fear in my heart and I would also urge my fellow members of this mosque not to be afraid and to continue to pray and continue to ... live normal lives — as we've been living here for decades," he said.
Asked about the shooter, Riaz told HuffPost she has "no hatred towards this person at all."
"If anything, they earned my prayers for guidance and mercy from God to guide them," she said.
Anyone with information regarding the shooting is asked to contact the College Station Police Department at 979-764-3600.
The Huffington Post is covering anti-Muslim discrimination and those who are working to combat it. The Islamophobia tracker is our effort to create a thorough look at the scope and severity of Islamophobia, and illuminate initiatives and discussions that aim to stop it. Why? Because hate and bigotry are toxic for everyone. If you have a story you'd like to share, please email us at islamophobia@huffintonpost.com.
Popular in the Community