RadiumOne CEO Gurbaksh Chahal pleaded guilty to misdemeanor domestic violence and battery charges last week, dodging 45 felony counts for the videotaped 30-minute beating of his girlfriend.
Chahal, 31, faces no jail time. He was sentenced to three years' probation, 52 weeks in a domestic violence training program and 25 hours of community service. The Internet mogul was arrested in August after police responded to a 911 domestic violence call at his San Francisco penthouse apartment.
His girlfriend told arriving officers that she was unable to breathe and that Chahal had told her four times, "I'm going to kill you," San Francisco Officer Anh Nguyen told the San Francisco Business Times in March. "She stated she was in fear for her life."
Home security footage reportedly showed Chahal beating and kicking his girlfriend 117 times during the 30-minute attack. Prosecutors said Chahal lashed out at his girlfriend upon learning that she had cheated on him with another man during a trip to Las Vegas, according to court documents.
Soon after Chahal posted his $1 million bail and hired former federal prosecutor James Lassart as his attorney, his girlfriend stopped cooperating with the investigation and refused to testify against him. During a preliminary hearing, Lassart, who is also defending embattled state Sen. Leland Yee (D-Calif.) on corruption charges, did not deny that Chahal repeatedly struck his girlfriend, but insisted the physical damage was overblown.
In a crippling blow to the prosecution, San Francisco Superior Court Judge Brendan Conroy ruled that the surveillance video could not be used as evidence because police seized it illegally from Chahal's apartment. The prosecution argued it likely would have been erased if police had waited for a warrant.
Alex Bastian, spokesman with the San Francisco District Attorney's Office, issued a statement after the guilty plea on Thursday.
"We disagree with the judge's suppression of the video. The judge's ruling substantially weakened the evidence we had for prosecution," Bastian said. "Though it is not the outcome we had hoped for, the case has reached a resolution where the defendant acknowledges guilt, is placed on domestic violence probation and has to take domestic violence classes."
According to the San Francisco Chronicle, "The deal also means that Chahal -- with no felony conviction -- will be allowed to stay on the board of his $100 million-a-year social advertising technology company, RadiumOne, which has been preparing to go public."
Chahal, once named one of America's "most eligible bachelors" by ExtraTV, managed to advance his online-advertising network into its final stages for an initial public stock offering despite his arrest. He also secured a new partnership with publisher Condé Nast in April.
Condé Nast has since said that they "do not condone abusive behavior and the UK company is reviewing its association" with RadiumOne, according to a statement to HuffPost on Friday.
"Our Britain division has a vendor relationship for sales software with the company, as do many other UK-based media companies," Patricia Rockenwagner, Condé Nast senior vice president of corporate branding and communications, added on Friday. "RadiumOne is a 3rd-party software vendor for our UK operation only."
Chahal sold his first online-ad network, ClickAgents.com Inc., to ValueClick Inc. at the age of 16 for $20.5 million in stock. Seven years later, he sold BlueLithium Inc., which he also founded, to Yahoo for $300 million in cash.
In 2009, he authored a book about himself called The Dream: How I Learned the Risks and Rewards of Entrepreneurship and Made Millions.
UPDATE: This post has been updated to include a statement from Condé Nast.
Before You Go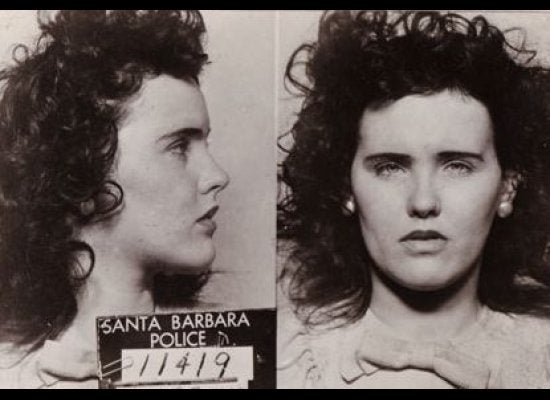 10 Major Crimes That Shocked the Nation (SLIDESHOW)
Popular in the Community