One of India's wealthiest spiritual leaders died of a heart attack in January, mourned by his wife and son.
However, according to his followers, "His Holiness Shri Ashutosh Maharaj ji has been in deep meditative state (Samadhi) since 29th January 2014."
Now a court will rule on whether he is dead, or simply meditating. His wife and son have filed a legal application demanding an investigation into the circumstances of his death, and for the release of his body. They say that DJJS followers are keeping the guru in order to retain financial control of his estate.
A follower told The Telegraph, "Maharaj has been in deep meditation. He has spent many years meditating in sub-zero temperatures in the Himalayas, there is nothing unusual in it. He will return to life as soon as he feels and we will ensure his body is preserved until then."
The Telegraph wrote that local government officials said that "the guru's followers cannot be forced to believe he is dead," despite initial reports from the Punjab Police confirming his death.
The Tribune India reported on the matter in February, soon after he was reported to be "clinically dead." Dr. Harpal, a physician from Chandigarh, told the media, "Ashutosh is clinically dead. Last Tuesday night when I reached dera, a team of doctors from Satgur Partap Singh Apollo Hospital, Ludhiana, was already there. After several check-ups, including an ECG test, the team, too, concluded that Ashutosh is clinically dead."
This article has been updated throughout to include additional contextual information.
Related
Before You Go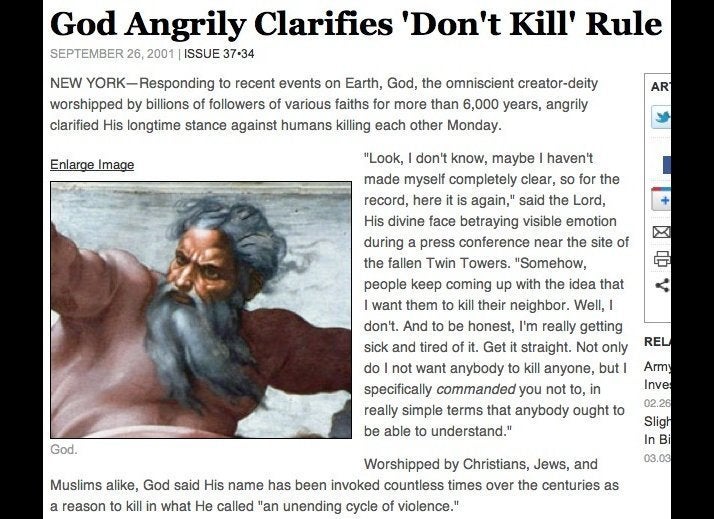 The Onion Religion News Coverage
Popular in the Community