 A 13-year-old student who wanted to grow a mustache for charity was told by his school to buzz his fuzz, the Mirror reported.
Gus Hooker, a student at Priory Academy in Bedforshire, England, intended to honor his grandfather, who's recovering from cancer, as part of Movember, a month-long initiative to raise funds for men's cancers. As the official U.S. website for Movember states: "Men grow and women support a Mo (moustache) for 30 days to become walking, talking billboards, for our men's health causes."
But the school ordered Gus to remain clean-shaven because very few students had the ability to grow facial hair at all, and most would be excluded from taking part, his father, Paul Hooker, explained to the Mirror.
Gus started shaving at age 9 and now has to shave every day, according to the BBC. His dad felt as though the school was splitting hairs over a nonexistent rule and started a blog to vent:
"There is nothing in the uniform policy [about mustaches] and some staff are doing it this year, as they did last year," Paul wrote. "Staff can do what they want with no chance of criticism or question by parents."
Gus's school said that even if Prostate Cancer UK, the charity he wanted to donate to, was a worthy cause, it could only back fundraising events that include all students, QMI reported. The academy conceded it had no specific rule against facial hair, but does have the authority to ban any hair fashion it deems inappropriate.
They did allow a compromise -- letting Gus organize one charity day on Nov. 30 in which the students will each contribute a pound ($1.59) to wear a fake mustache.
Still, Gus would have preferred his own whiskers.
"It's a shame because my mustache would've raised a lot of money," he said. "Everyone wanted me to go for it."
Before You Go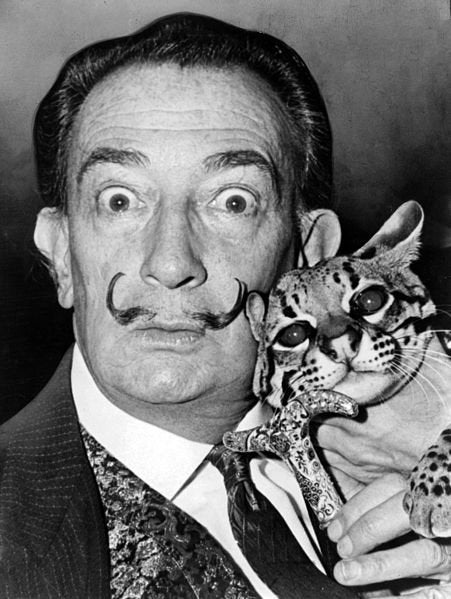 Best Moustaches In Art