20 months ago, on a Sunday morning more or less like today, I woke up to a phone call from HuffPost's National Editor informing me that a lone shooter at Pulse nightclub in Orlando, Florida, murdered 49 people, most of them queer people of color.
A few hours later, during the desperate hunt for a motive that follows every seemingly senseless atrocity like the one that unfolded in those early June hours, the assailant's father told reporters that his was son "very angry" at the sight of two men kissing weeks before the shooting, saying that could have been a part of his son's motive.
Heartbroken, enraged and looking for some way to process what had happened, I wrote a piece arguing that despite the victories the LGBTQ community had secured in recent years, a gay kiss ― even in 2016 ― was still considered a stunning, terrifying sight for too many people. I also argued that it was, in light of that devastatingly sobering fact, absolutely imperative for queer people to continue kissing whenever and wherever they could.
Others felt similarly, and HuffPost Queer Voices launched a #KeepKissing hashtag on social media that soon included thousands of queer and non-queer people proudly kissing same-gender partners, friends, coworkers and even strangers. The campaign sent a message to both allies and enemies that this simple, beautiful demonstration of love may still be considered disgusting by too many people ― and was therefore still a risky public act ― but, despite the very real and possibly dangerous consequences that could follow even the most innocent of displays of affection, we would not be ashamed; we would be paralyzed by our fear and we would not stop kissing.
I, of course, had a very different reaction to seeing this photo than I did to the news I received almost two years ago; but after my initial exhilaration subsided, I couldn't help but think how stunning it still is to see two men kissing in public.
Which is why images like the one of Kenworthy and his boyfriend are more important than ever ― and not just in America but in so many parts of the world where being queer is considered deviant, criminal or even punishable by death.
"To be able to do that, to give [my boyfriend] a kiss, to have that affection broadcast to the world, is incredible," Kenworthy said. "The only way to really change perceptions, to break down barriers, break down homophobia, is through representation. That's definitely not something I had as a kid. I never saw a gay athlete kissing their boyfriend at the Olympics. I think if I had, it would've made it easier for me."
And while Kenworthy and Rippon would probably argue that they are simply being exactly who they are when they aren't competing ― or under the spotlight ― on the world stage, their use of these opportunities to make a statement (even unknowingly) have been nothing short of thrilling and matter more than ever.
As much as I look forward to the day when queer kisses can be as ho-hum and apolitical as non-queer kisses; as long as they still aren't, we must continue to keep kissing, telling our stories and being whoever we are whenever possible without offering excuses or apologies ― not only to show our enemies that despite our very justifiable fears, we won't be terrorized into silence and aren't going anywhere, but also in the hope that it might startle even one queer person into realizing that there could be a place for them in the world where they can move beyond the already exhausting daily task of merely surviving and can actually secure a life for their self filled with all of the things ― from truly equal rights to a quick peck the lips ― that make life worth living.
Before You Go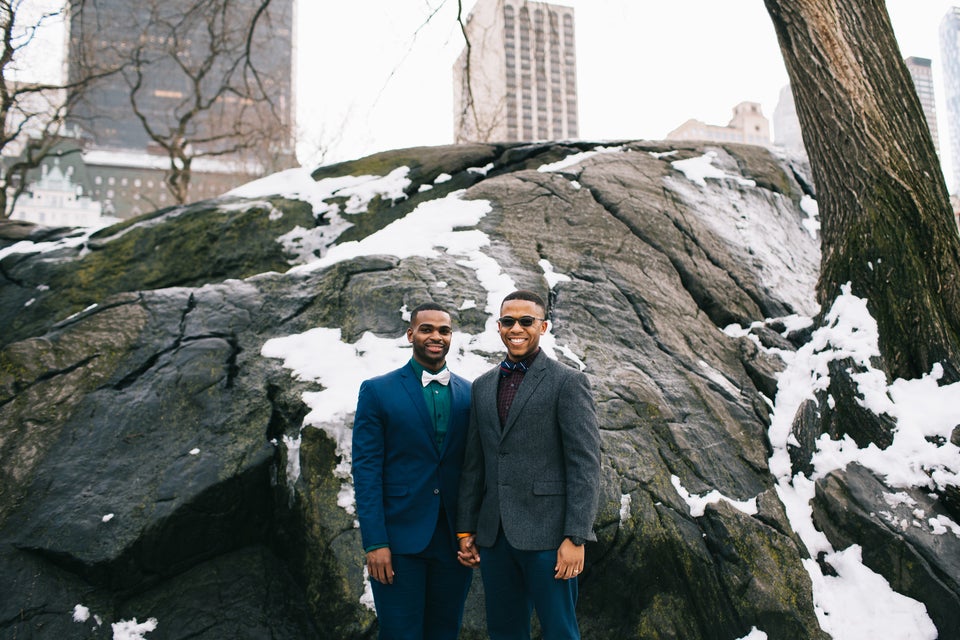 Queer Black Love