Professional freeskier and Olympic silver medalist Gus Kenworthy has been navigating the often treacherous slopes of social media after coming out as gay in a tweet two weeks ago.
Kenworthy, who also explained his early struggles with his sexuality in an ESPN Magazine interview, has since dealt with his fair share of haters, including a Twitter troll and the backlash he received after he posted a photo of himself in an Indian headdress and warpaint as part of a would-be Halloween costume. Then, of course, there are his shirtless photos on Instagram, which -- surely to the dismay of many fans -- Kenworthy told me in an interview on SiriusXM Progress we likely will not be seeing anymore.
But the 24-year-old Coloradan, readying for the Dew Tour in December and the X Games in January, is taking it all in stride, happier being open than remaining hidden to the public as a gay man. He'd been out to his family and friends, but as a public figure, he was closeted.
"After the [Winter] Olympics [in Sochi, Russia], with two other guys by my side, we were suddenly the heartthrobs of the Olympics and all they wanted to talk to us about was our celebrity crushes and the kind of girls that we liked and if we had a girlfriend," Kenworthy said in our interview. "And it put me in this uncomfortable situation. I ended up lying and feeling horrible about myself… I hadn't had a moment to reflect. It was like an overnight thing. There we were, all over TV and cereal boxes and radio shows. I wasn't ready to be my full self but it was painful to be this other version of myself that I didn't want to be."
Another reason he wanted to come out, Kenworthy said, was to dispel stereotypes in action sports and combat the homophobia that exists in that world. A lot of the pro-snowboarders, he explained, refer to skiers as "the skier fags." The word "gay," he said, is bandied about pejoratively.
"If halfpipe sucks, it's 'gay,'" he explained. "If the rails are too small, they're 'gay.' If the judges are throwing out low scores they're 'being gay.' That's what I kept hearing over and over again. And I'm kind of sitting there like, 'This isn't gay. None of this is gay. You guys don't even know what that means.'"
And that brings us to his shirtless photos. Fans following Kenworthy on Instagram know he's been prone to flash his perfectly cut abs and biceps. Everyone has his or her own journey, and posting shirtless pics, according to Kenworthy, actually has been part of his coming out process. But you likely won't be seeing any new ones.
"I need to cool it with that -- according to my publicist," Kenworthy said with a devilish smile while gesturing to his rep, sitting nearby. "But I don't know, I guess I just felt like for so long, kind of pretending to be straight and lying in interviews, and everything that I was doing to try and fit in, I felt like I was like -- I know it's not actually clothes -- but I felt like I was covering myself, and covering myself, and covering myself, and really censoring myself. So when I got to the point where I was really telling people that I was gay and I knew that I was going to come out publicly and stuff, it was sort of nice, and I guess freeing, to do something like that that was kind of off-brand for me, and something fun and I guess kind of objectifying, but still something that was fun and different."
He added: "And I think I was insecure at that time. I mean, I was excited to come out but I was scared for what everyone was going to say and I knew that it was something that was happening very soon. And maybe, on a lower level, I guess I needed a little bit of attention."
Kenworthy said he's learned a lot from his ill-advised Halloween costume idea, too. He didn't wear the costume out that night, and instead dressed as a "vegan," in crocks and hemp jewelry.
"It was probably offensive to vegans," he said. "I feel like you can't dress up without offending people."
Of the headdress, he said he thought it "was beautiful and I thought it was kind of a really pretty photo. And I posted it and in ten minutes I had a bunch of mixed feedback and I decided it was better just to delete it."
"I didn't think for a second when I did it that I was being offensive," he explained. "I would've never done anything that I thought was going to offend anybody."
After he deleted the photo, Kenworthy Googled around, where he said he learned a lesson.
"I went on my phone and I Googled -- like an idiot -- but like, 'Is it racist to dress up like a Native American?' And, I guess the answer is yes... It's sort of a vague line, because if you're a character, then it's not really racist but if you're just, like, an Indian, then it's sort of racist. But at the same point, even a character, like Pocahontas or someone, for example, is still sort of based on a racial stereotype and sort of a misinterpretation of a culture. I felt guilty that I had done it. I also feel that sometimes people do really overreact. It's Halloween. It's a night to dress-up. But I don't want to make anyone uncomfortable or feel like I was being rude or insensitive. So I took it down... I feel like, lesson learned and I won't do it again."
It's good to see Kenworthy learn an important lesson while making strides toward sensitivity as he adjusts to the new spotlight on his personal life.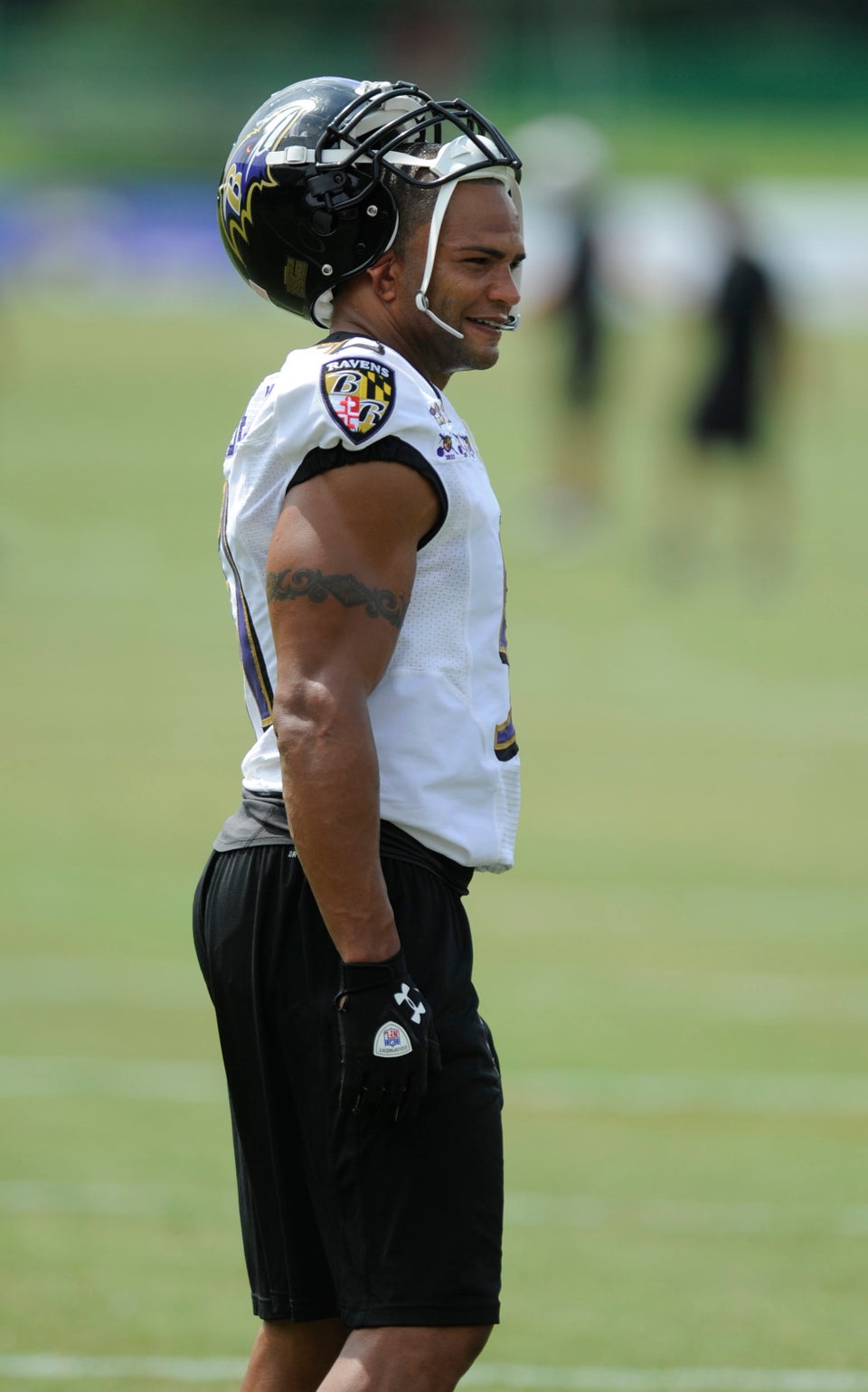 Straight Pro Athletes Who Support LGBT Rights
Popular in the Community