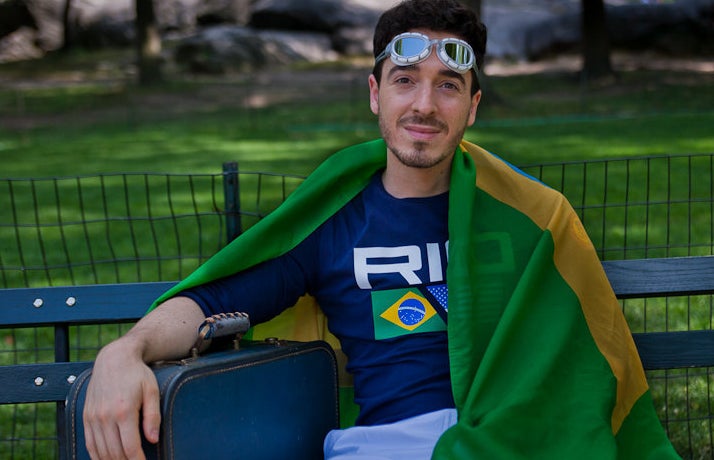 Brazilian-born actor-playwright Gustavo Pace is currently getting very "naked" onstage ― metaphorically, at least.
Pace's new solo show, "Naked Brazilian," premiered Aug. 12 as part of the New York International Fringe Festival. Directed by Stephen Brown-Fried, the show is largely autobiographical, exploring Pace's "hilarious and heartwarming" journey toward self-acceptance after leaving his native Rio de Janeiro for New York.
"Everyone thinks Brazil is the place of freedom and Carnival, but being gay is not accepted in many families," Pace told The Huffington Post. "Naked Brazilian," he added, "discusses challenges and risks to fight for dreams at the expense of a safe, comfortable and uneventful life."
Describing his younger self as a boy who "wanted nothing more than to entertain others," Pace said his show will examine the various obstacles he faced as he came to terms with living an authentic life ― including a homicidal landlord, an alcoholic father and a therapist who once attempted to set him up with a woman.
"One day, she said, 'Oh, no ― you don't like boys, you're afraid of women. You are afraid of the vagina. But you shouldn't be – you're a good-looking guy. I would date you,'" Pace recalled. "Was that really a therapy session?"
Saying the show is "dedicated to those who have a life dream and work hard to achieve it," Pace said he hopes people will find personal inspiration in his journey.
"The aim of the play is to motivate the audience to take more risks to achieve their life dreams," he said.
Pace performs in "Naked Brazilian" at the New York International Fringe Festival on Aug. 17, 19 and 21. Head here for more details.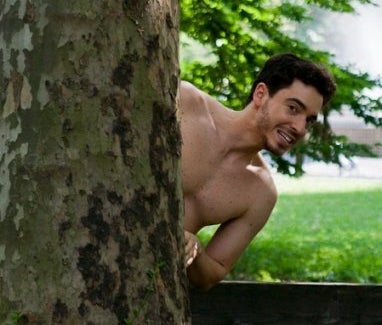 Support HuffPost
Every Voice Matters
Popular in the Community