As may now be apparent, for the past few months I have been asking colleagues and friends to add their thoughts to this column. In truth, this is largely because I'm under a deadline to get a book (on related ideas) out the door, but it has also served as a great opportunity to feature alternate points of view on all things innovation and growth…which I have come to appreciate. This month, I asked Francisco "Sco" Peschiera to write a bit about what he listens for as dead giveaways of an impending innovation train wreck and tactics he uses to keep things on track. Topping his list: when it comes to innovation, don't always trust your "business" gut.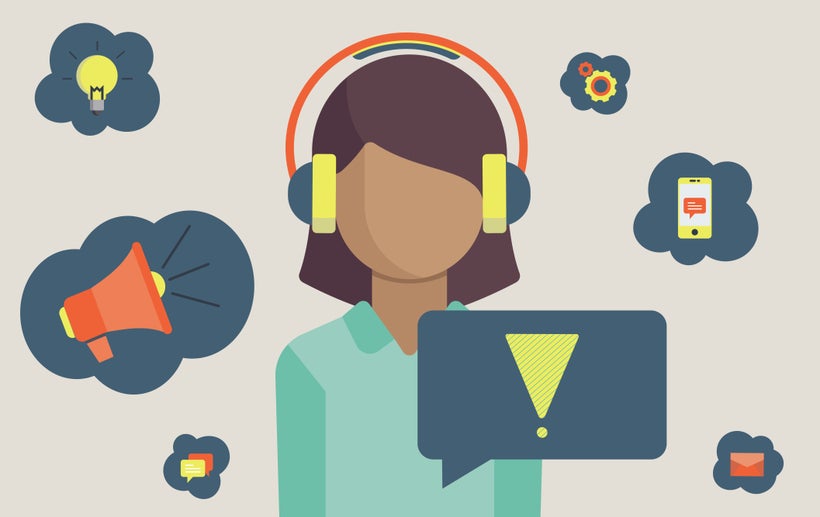 When it comes innovation, don't always trust your business gut
Many leaders tend to rely on their business instincts--influenced by years of experience and shaped by a business school education—which, generally, serve them well in running their core business. However, when it comes to breakthrough innovation, following your gut may curb, or entirely derail your ambitions.
In my experience as a consultant with Doblin, Deloitte's innovation and design practice, I've discovered a rapid-cycle concept development approach challenges the status quo for many organizations, often creating a tension between what their "business" gut tells them to do and what they know they should do. And while these feelings are absolutely normal, and expected, when pursuing ambitious goals, they can spell disaster for true breakthrough innovation.
To navigate these tensions and set yourself up to build bigger, bolder innovations, it's important to recognize when your gut is talking and when not to listen. In this post, I'll share some common gut reactions of organizations throughout the innovation journey and advice on how to stop them from derailing your ambitions.
"This market is massive; we just need a tiny slice of the pie to succeed!"
As an organization sets off on its innovation journey, growth opportunities rooted in new market or trend research are often steered by business development or strategy groups inside a company. They instinctively chase a market that is perceived as appropriately large with a positive and increasing CAGR. Before you know it, the organization has left the station to gain a share of the big—and growing—pie.
While these analyses are typically very thorough, if not exhaustive, they yield a rather narrow focus for a new product, asset, or technology. At this early stage, it's critical to further explore and refine these nascent opportunities through ethnographic user-research in order to unlock the most value down the line.
If the research makes an opportunity seem obvious, there's a good chance your competitors are already thinking about it. Take the time to really understand your customers in order to unleash the true potential for your business.
"Our product is way better than anything in the market; customers will recognize that!"
This same data from the market and trend research often leads an organization to develop an early hypothesis about what the destination, or opportunity, looks like. These are usually packed with assumptions about the customer and ignore broader—often unstated—needs and behaviors.
At this stage, it's important to take a step back and look at the larger context of the opportunity from a customer's perspective. By broadening the aperture, you can better frame the opportunity as a more complex challenge with humans as the focal point, rather than simply testing whether or not a segment of customers will want a new product.
Always search for customer pain points and related workarounds—or 'life hacks'—to gain a collection of insights that enable the design of a more holistic solution. This human-centered approach helps steer your organization away from the natural tendency to create new products simply because you can.
"We need to talk to significantly more people before we do anything"
Once an opportunity or challenge has been properly framed, additional qualitative research is necessary to gain even deeper insights. With the target customers and end-users in mind, identify a small number of research participants. You will find that patterns may begin to emerge after only a handful of interviews and observational 'follow-alongs'.
While you may be tempted to expand your research group, don't. Many organizations have a tendency to use quantitative methods with a large enough 'n' to be statistically significant. It's then data, and not human insights, that influences major investments in a new idea or concept. To overcome this instinct, join your research team on interviews to observe firsthand how patterns materialize among smaller, targeted samples.
Then, take these patterns to sharpen your research and go even deeper to discover where the biggest opportunity rests. Sometimes, this discovery may result in a hard pivot away from your original hypothesis and steer you toward a bigger opportunity. Other times, you may only need to make minor course corrections.
"That just won't work here; that's not how we do things"
Following field research, it is important to bring those who haven't been along on the discovery journey up to speed on the insights and implications that come out of those efforts. Through immersion and ideation workshops, you can both socialize new ideas and begin creating initial business concepts that leverage the power of diverse perspectives. Through this collaborative approach, you can foster advocacy for the emerging concepts.
During these sessions, don't let your instincts--driven by company and industry orthodoxies--hold you back from trying something new. If you are having a hard time imagining how you'll be able to deliver on an idea, that is a good thing. If you don't currently have the right capabilities in-house, that is okay too. It means you're pushing the envelope.
"It's not quite right, we shouldn't put it in the market yet"
Resist the temptation to perfect a concept before you begin building and scaling. This may seem counterintuitive, but a rapid iteration process with a small field of participants can run as short as a few weeks and still yield bigger, bolder innovation.
Once a concept has been prioritized, flesh out the value proposition and create visualizations and rough prototypes for evaluative testing in the market. To accelerate this phase, we often return to earlier research subjects for reactions and feedback to a minimum viable offering. Don't worry about having all the details right at this phase, instead, focus on testing the right details.
Much like the earlier discovery phase, you'll again find that after only a few conversations patterns may begin to emerge, giving you more confidence to scale up your idea. Getting a strong idea out now beats getting a perfect idea out later. By testing earlier in the development stage, you'll have time to fine-tune your offering with valuable feedback from the market.
Did any of these phrases sound familiar? The next time you hear any of these nagging thoughts from yourself or your colleagues, challenge yourselves to block out the noise. While your instincts serve you well for running your core business, they can hinder your ambition to explore the new. Get out there and experiment!
____________________________________________________
As used in this post, "Deloitte" means Deloitte Consulting LLP, a subsidiary of Deloitte LLP. Please see www.deloitte.com/us/about for a detailed description of our legal structure. Certain services may not be available to attest clients under the rules and regulations of public accounting.
REAL LIFE. REAL NEWS. REAL VOICES.
Help us tell more of the stories that matter from voices that too often remain unheard.
This post was published on the now-closed HuffPost Contributor platform. Contributors control their own work and posted freely to our site. If you need to flag this entry as abusive,
send us an email
.