Gutzy Wear, a new clothing line designed especially for singles, has just debuted. According to founder Kari Holt, the duds tell "other singles the wearer is 'single and approachable.'"
No, this is not a joke. The line is made up of T-shirts and tank tops emblazoned with the company's signature "G," which signals to other singles, "Hey! I'm available!"
Gutzy "meet me" Wear is comprised of casual tees and tanks that single men and women can wear every day in the places they go, like the grocery store, the dog park, hiking, the gym, etc. It's an ice breaker and gives those who find you attractive permission to come up and say hi because they know when you are wearing Gutzy "meet me" Wear you are single, available, and approachable!
There's more! Each clothing item has a tracking number on the back, so if you've missed the opportunity to approach "the one," you can just go to Gutzy Wear's site and look them up. Like a lo-jack for singles!
Bonus: There's a Chemistry.com button living on the site, so if you're not ready to advertise your dating status on your shirt, you can at least click over there and browse the latest singles on the market.
The brand is in its infancy and is looking for funds via Kickstarter. We can only imagine the frenzy a-brewing amongst potential investors.
Oh, and if you weren't sure about the credibility of this site, let us direct you to the last line on the "About Us" page:
"Gutzy Wear is not responsible for married, underage, or psycho individuals who approach you, so please wear responsibly."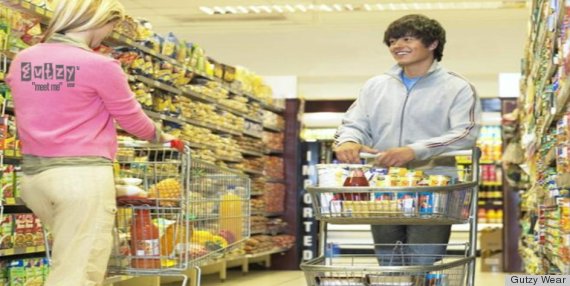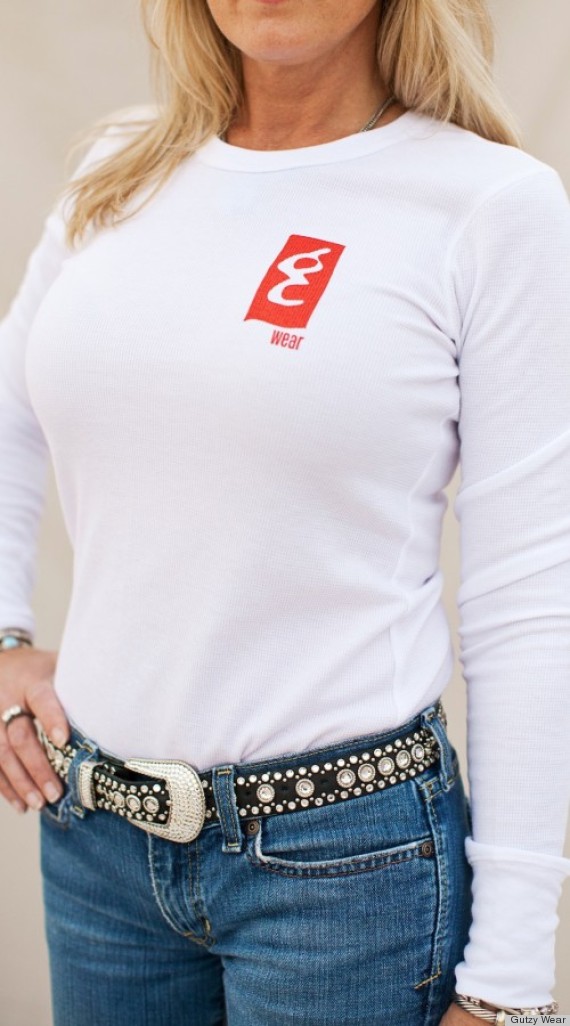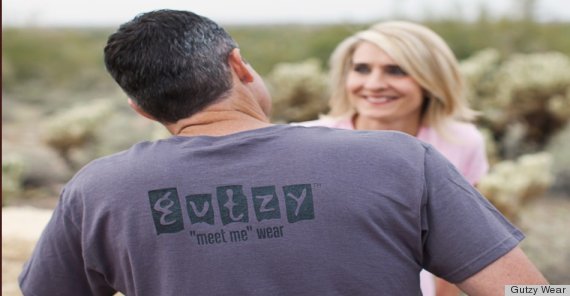 If you think this is bizarre, check out our slideshow of the most controversial fashion products ever: