He took his monkey business too far.
An Oregon man tipped a sex worker with a small primate that he stole from his own pet store, the Eugene Police Department said.
Nathan Allen McClain was charged with soliciting a prostitute April 21 but it's the bizarre details of the case that are drawing nationwide attention.
"It's unusual," Eugene PD spokesman John Hankemeier told The Huffington Post on Monday. "It's the first I've heard of anything like that here."
McClain allegedly gave the woman a Galago primate, or bush baby, named Gooey as a gratuity after he paid for the act from the thousands of dollars that he allegedly stole from a Girl Scout donation jar in the store as well.
Here's video of the animal, which is native to Africa and is distantly related to monkeys but is closer to lemurs.
It took detectives a while to catch up with McClain, who owned the Zany Zoo Pet Store with his wife. Cops said they received information about burglaries of the Girl Scout money and the bush baby on March 1 and March 6. Police investigating the thefts recovered the primate after locating the prostitute March 17 at a hotel room where she was staying. There she gave police details of her encounter with McClain, surrendered Gooey to authorities, and was not charged.
"It's my first time ever recovering a monkey from a prostitute," Detective Rick Lowe told FOX12.
A few days later, McClain was arrested on suspicion of driving under the influence of meth. In an interview with police March 21, in which cops say he again appeared to be high on meth, it emerged that he had met with the prostitute on March 1.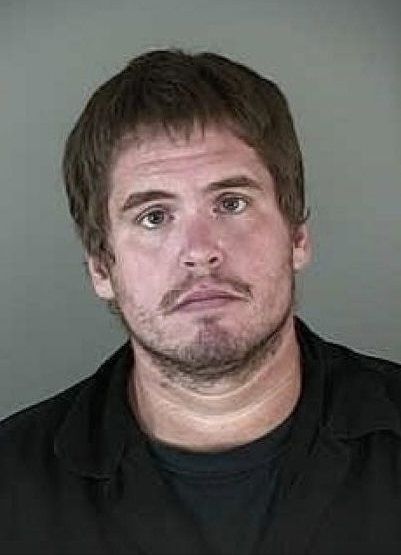 Police told the Eugene Register-Guard that they delayed McClain's arrest so the Zany Zoo Pet Store could complete a move. The business is seeking to distance itself from McClain and wrote on Facebook that Abbie McClain, the suspect's wife, is the owner and that Nathan McClain is no longer affiliated with the store.
"The investigation into the burglaries is unfounded and the missing Girl Scout money was never recovered and is still under investigation," the Eugene PD wrote in a news release.
Gooey has been placed in a nearby sanctuary until the pet store gets its new license.
REAL LIFE. REAL NEWS. REAL VOICES.
Help us tell more of the stories that matter from voices that too often remain unheard.
BEFORE YOU GO