The next time you find yourself alone in an airport, take a page out of Richard Dunn's book and channel your inner Celine Dion.
One shot features Dunn grasping in vain at the woman's hand in the signage for the ladies' restroom. Defeated, he clutches his heart and croons, "When I was young, I never needed anyone -- and making love was just for fun. Those days are gone..."
"I thought, well I don't have enough time to go to a hotel so what do I do? I've got my phone and an empty movie set, let's see what trouble I can get into," he explained, then added, regarding his mental state in the airport, "I'm just peeing myself laughing listening to this stuff thinking 'you're just tired it's not that funny.'"
Regarding some of the more technical shots, Dunn says he persuaded a person at the ticket counter to give him a roll of luggage tape before she left for the night.
"I then used a wheel chair that had a tall pole on the back of it and taped my iPhone to that," he wrote in a comment on his Vimeo page. Dunn achieved the moving shots by placing the chair on various moving walkways, escalators, etc., then edited it all together with Final Cut Pro.
Related
Before You Go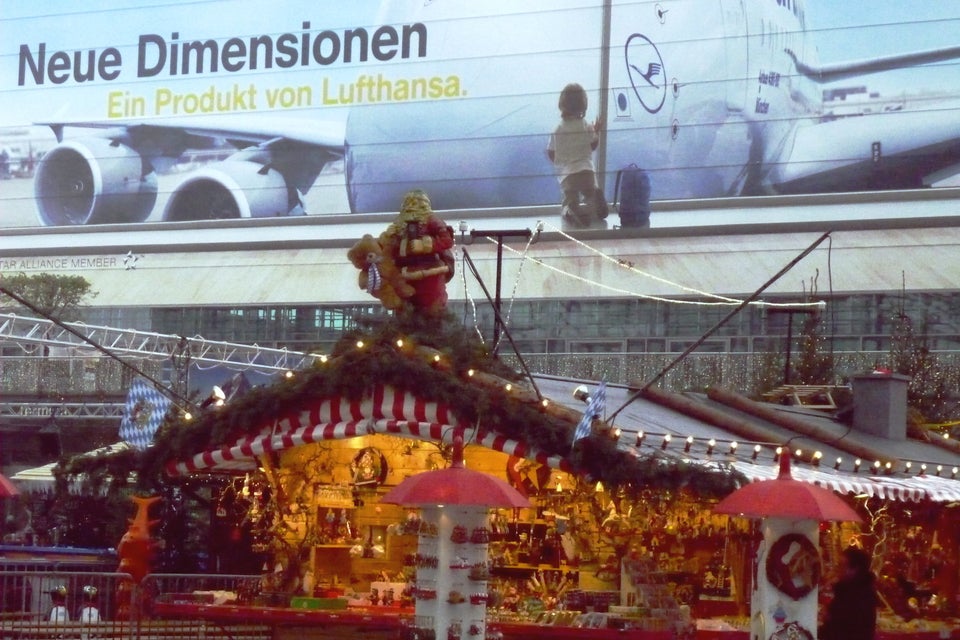 Airport Recreation