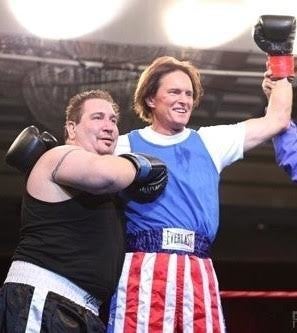 Ladies and gentleman, we give you Bruce Jenner 2.0.
A celebrity bodyguard who once boxed Caitlyn Jenner years before she transitioned has changed his name to the transgender star's birth name.
Confused? Wait til you hear a publicist explain why Mark Behar officially became Bruce Jenner.
"We're representing Mark who is now legally Bruce so the famous Bruce Jenner name will return to its heterosexual roots where our client believes it belongs," Tom Madden of TransMedia Group said in a press release.
Let's get one thing, er, straight: Gender identity has nothing do with sexual orientation, hetero, homo or otherwise. Trans people (and cisgender people) can be straight or gay or bisexual or any other sexuality and it has nothing to do with their gender. But we digress.
Behar, who served on security detail for "Keeping Up With The Kardashians" in 2009 and 2010, told The Huffington Post Tuesday that he won't miss being Mark Behar.
"I have no problem leaving my/the former Mark Behar name, as it made and is already part of history, and will live on forever, and after I'm gone," said the new Bruce Jenner, whose name became official on April 15.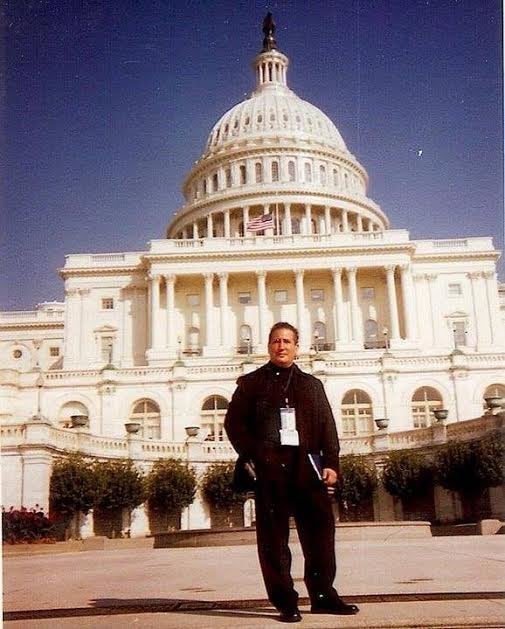 In an earlier report, Behar explained his adoption of Jenner's original name to the New York Daily News: "This name once stood for America, and I just want to keep it alive. I've been seeing so many idols and athletes and icons die because of stupid stuff like drugs, die because of age … We're losing icons. We're losing names. We're losing people faster than we ever have."
A rep for Caitlyn Jenner declined to comment on this story.
Well, now he has won Jenner's name -- even if we're still confused about exactly why.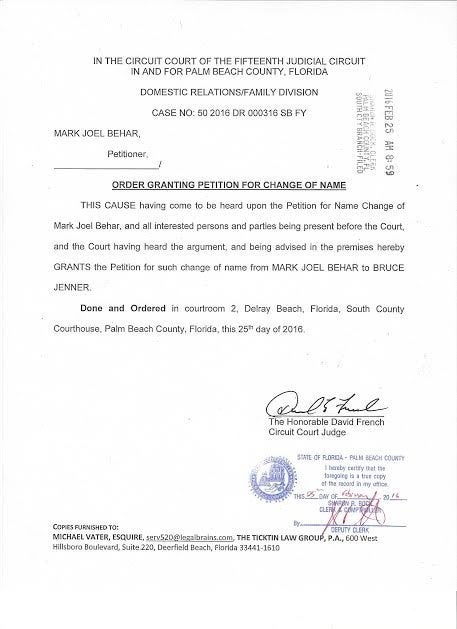 REAL LIFE. REAL NEWS. REAL VOICES.
Help us tell more of the stories that matter from voices that too often remain unheard.
BEFORE YOU GO