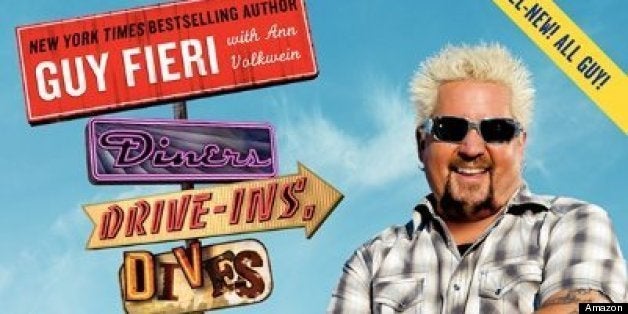 We have complicated feelings about Guy Fieri around here. Of course we find his enthusiasm to be grating (we are human), his hair to be ridiculous and his fratty portmanteau-heavy slang is frequently the bane of our existence. Where things get tricky is that we actually have a ton of respect for the original motivation behind his now ubiquitous show "Diners, Drive-Ins and Dives." In case you have been living under a blissfully quiet rock where hydrogen peroxide does not exist, "DDD" is Fieri's Food Network show -- a countrywide road trip, stopping in regionally heralded mom and pop shops along the way to highlight their best dishes.
As you guys probably already know, we have a special love for and commitment to American regional foods here at HuffPost Taste. Our editors are all from opposite corners of the country, and we all have our own regional favorites to rave about. We live in a huge country and celebrating everyone's food is an important job that we admire. But does that cartoon character have to be the one to do it? It's as though every time we wanted to enjoy a Philly cheesesteak, a Cuban sandwich or green chile enchiladas, the Kool-Aid man had to OH YEAH! through the wall to serve them to us. This is why providing a rational critique of Guy Fieri's new cookbook Diners, Drive-Ins and Dives: The Funky Finds in Flavortown is proving to be especially difficult for us.
When we pick up a Guy Fieri cookbook, our immediate instinct is to make fun of it. Something Fieri has, recently, become all too aware of. The flaming spectacle (I mean, really there are a lot of neon flames on it) of Guy's American Kitchen & Bar opening in New York City to a critical tarring and feathering in the center of town was pretty impossible to look away from. And Fieri's subsequent, flabbergasted, entirely too earnest assertion that Pete Wells had "another agenda" in panning the restaurant was one of the most brutally captivating things we've ever watched him do.
It appears that Fieri and Wells have not worked it out. In the introduction to the Flavortown cookbook, Fieri says the following:
DDD is about celebrating the good in food. We don't review food. We root for it. I get asked over and over, "Is there anything you won't eat? Is there anything you don't like? Do you just automatically give everything a thumbs up?" Of course I don't love everything. Of course there are all sorts of things on any given menu that I wouldn't order. But that's not what we're all about. We're here to show you what you might want to eat out there -- not what you shouldn't! Food is fun. Or at least we think it is.
It doesn't feel like too big an intellectual leap to think that drawing this stark comparison between "the critic" and the "the supporter" is to sort of ask America whose side they are on. We visited Guy's American Kitchen & Bar for its opening party with other members of the press. The representative dishes passed around inspired a similar reaction in us as it did in Wells. We, also, are not critics, but we did want to shake Fieri by the shoulders and ask just whose cuisine he was trying to celebrate with that stuff (with the exception of the pepperoni mozzarella sticks, because, come on). The diners, drive-ins and dives Fieri celebrates on his show make honest, lovingly prepared food that makes lifelong customers. Lauding those establishments, shining a light on them, those are the major successes of Guy Fieri as a personality. We wish he would just stick to doing that.
This cookbook, the third in the "DDD" series is totally un-mess-with-able in terms of recipe content. Why? Well, they're not Fieri's recipes. They're the specials of the house in 34 of the nation's beloved local restaurants. These recipes have been tested thousands of times in kitchens, by chefs, line cooks, new guys, etc. They are water-tight, and actually pretty exciting to have around. But the book is not without its puzzling and forehead-slapping components. Fieri's show has had 13 seasons. It's one of the most popular shows on the Food Network, and ostensibly, makes them a lot of money. Which has us scratching our heads at the black and white, often blurry photos and generally low production value of the book itself.
There are, as ever, many photos of Fieri, sunglasses strapped to the back of his luminescent head, jaw hinged wide open in the attack position on a sandwich. If we think of him as the bro-y, overly excitable brother-in-law of America, it's almost endearing. But, were he actually our excited puppy brother-in-law, we would probably buy him a beer, pat him on the shoulder, tell him to let bygones-be-bygones, learn from the experience and stick to what he's good at. Which, Guy, if you are reading this, the things you are good at are being an avid, passionate supporter of this country's amazing regional food producers and making pepperoni mozzarella sticks.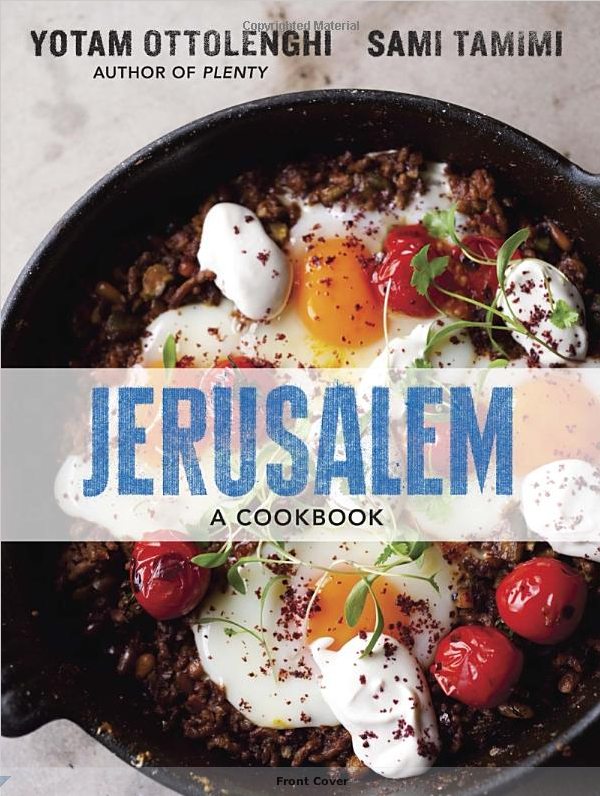 HuffPost Taste's Top 10 Cookbooks Of 2012
Popular in the Community