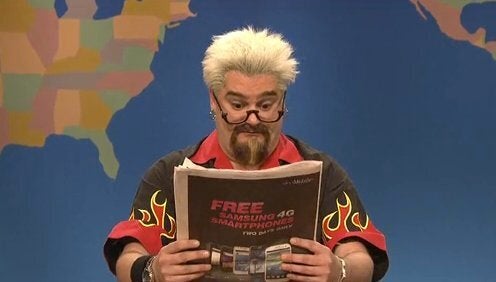 Thankfully, we weren't crazy and the SNL folks did in fact have a Fieri sketch in the dress rehearsal. Frankly, we can't believe this didn't make it on air. Moynihan, as Fieri, does a great job claiming that he hasn't read the review and was excited. "I cant believe the New York Times reviewed my new restaurant," he says. "Full throttle!" Once he reads it on air though, he gets taken down a peg. "I've never felt sicker in my life, Seth. And keep in mind, all I eat is bacon bombs... I'm feeling pretty half-throttle right now."
Sad Guy Fieri doesn't stay that way for long, though, and he has some choice words for the Times' decision to review his restaurant in the first place. "I mean, I wear flames on my shirt and I don't bleach my roots. That doesn't exactly scream haute cuisine. It screams, 'look out, a maniac is about to hit you with a face full of donkey sauce.'"
To put the review perspective, Moynihan-as-Fieri says, "The New York Times reviewing my restaurant is like Architectural Digest reviewing a college dorm."
In short, "If you come in expecting Le Cirque, then you're a Le Jerk."
We've got to hand it to SNL -- they nailed it.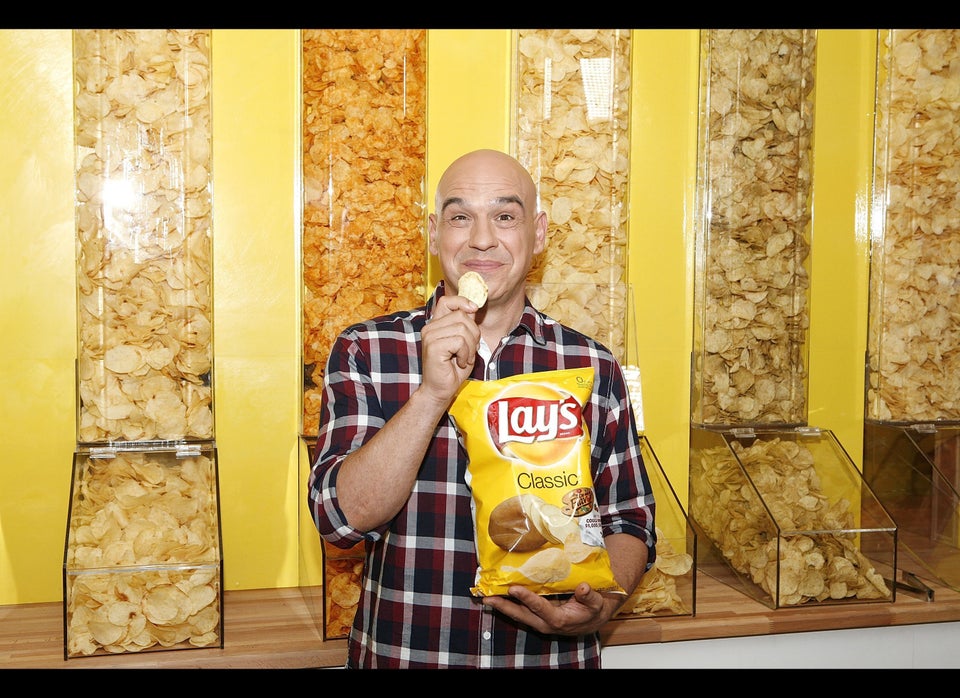 The Worst Celebrity Chef Endorsements