Guy Laliberte began as a humble juggler in Quebec and worked his way up the circus circuit, eventually founding the now infamous Cirque du Soleil in 1984. Twenty-five years later, the Canadian billionaire became the first commercial tourist to visit space in order to raise awareness for his One Drop Foundation. During his flight, which he calls a "poetic social mission," the good-natured performer-cum-photographer took thousands of awe-inspiring images of the Earth below. The International Space Station photos became "Gaia," a book by Assouline Publishing that was originally released last summer.
We caught up with Laliberte at a recent book release party for the special edition of "Gaia" at Kiton in New York last week, and the results are below.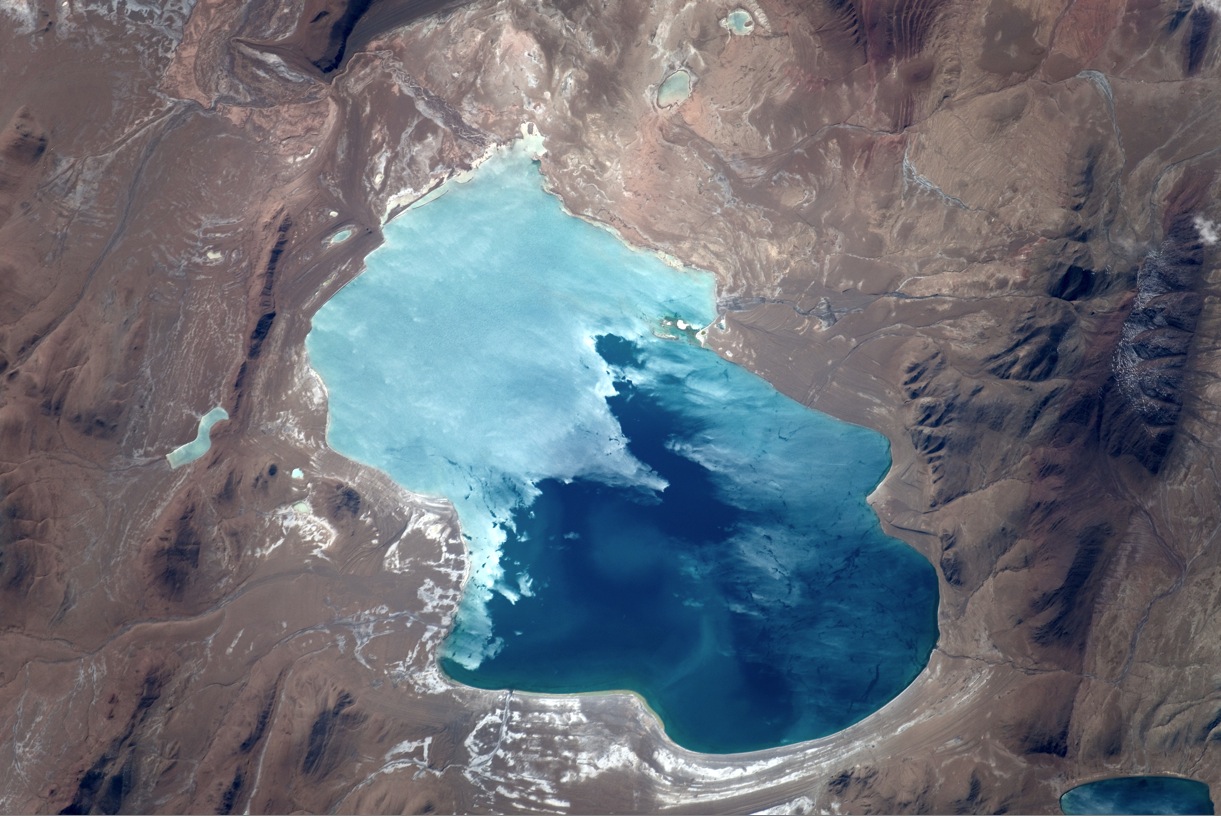 Tibet Lake Duli Shihu by Guy Laliberte
HuffPost Arts: What was it like to see the world from above for the first time?
Guy Laliberte: Well, it's an amazing experience, especially the first look. The day I left was a full moon day. Take 8 1/2 minutes and I saw Earth in a way I never saw before. I just craned around and my commander looked at me and said, "It's so beautiful." It's full of emotion; it's like being a little kid in a candy store.
HuffPost Arts: Was this an alienating experience or was it enlightening?
Guy Laliberte: Everything, because at a certain moment you are a little kid. It's very playful, but it's very emotional because there's a very interesting moment when you look out the window and see ephemeral art in motion. You see something and know you'll never see it again. There's also a physical reality of going into space. You have to train for it, so it does have an impact on your body, but it provides food for the soul.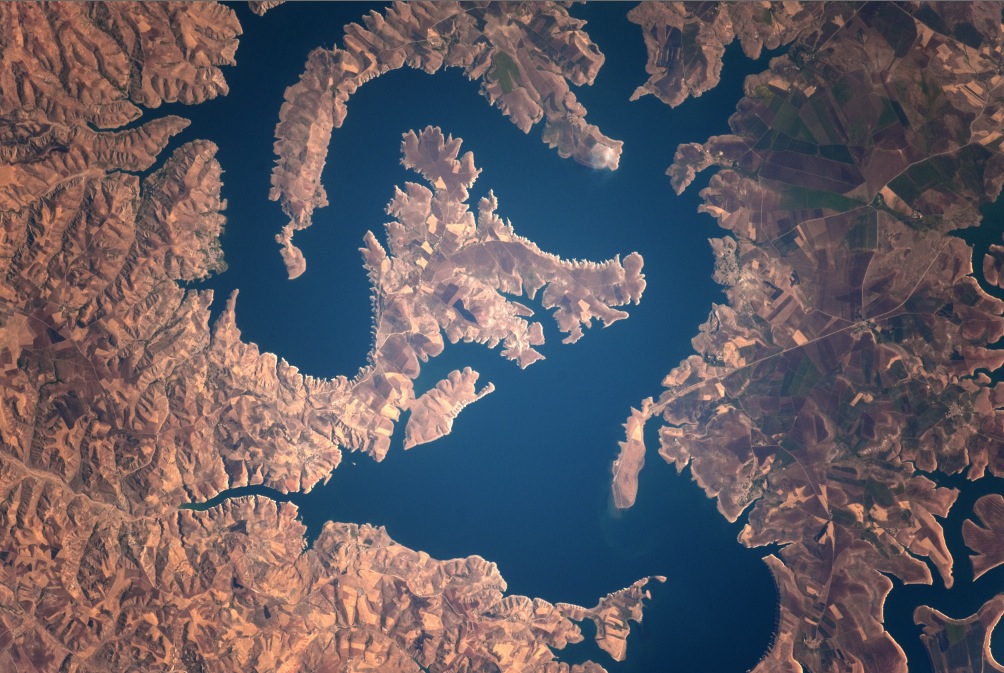 Turkey, the Euphrates by Guy Laliberte
HuffPost Arts: Were you seeing repeating shapes when you were looking at the Earth below?
Guy Laliberte: When you're on Earth as a kid, I would lie on the grass and see the clouds in motion -- just reverse that. I was in space and looking at Earth, and living the same relationship. So when I started taking pictures I was playful, trying to take pictures of shapes and animals. The framing is intentional. I was doing it for myself.
HuffPost Arts: How many photos did you take?
Guy Laliberte: From the window in space, I took about 7,500 with a pre-selection of about 1,200 and in the end there were about 400 chosen.
HuffPost Arts: Is the deep sea next?
Guy Laliberte: I'm ready for all kinds of experiences!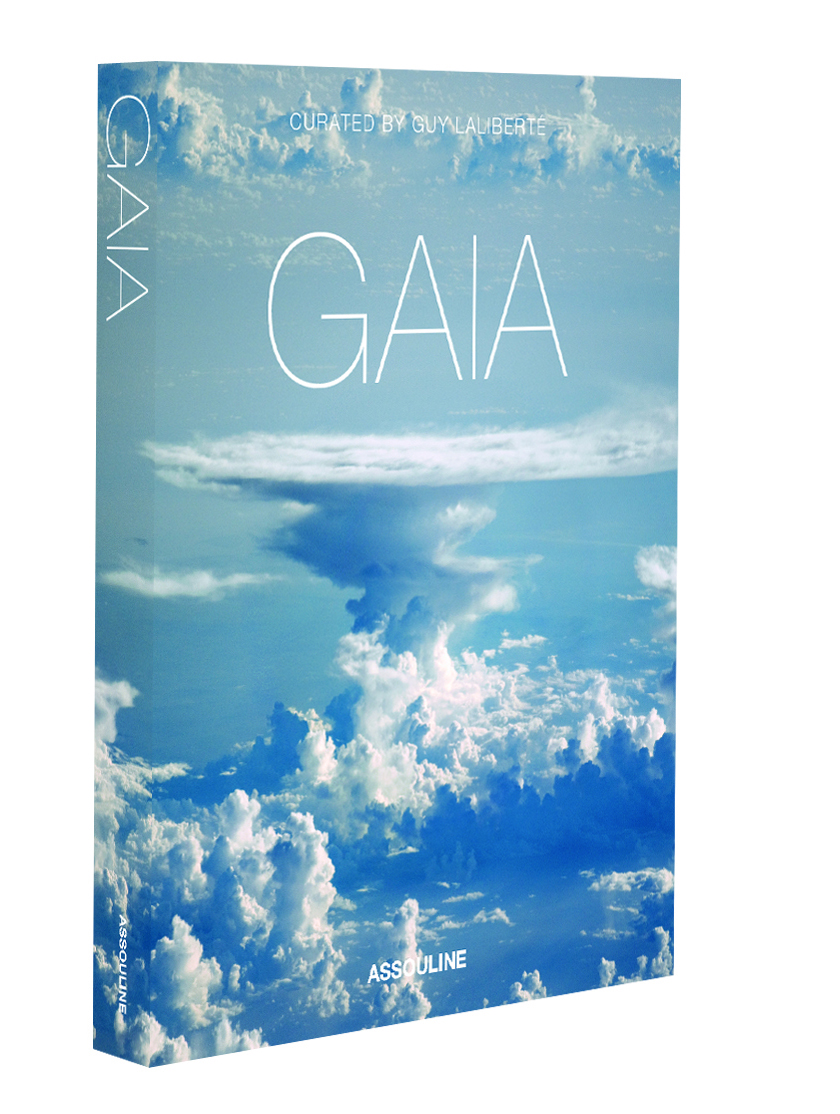 Calling all HuffPost superfans!
Sign up for membership to become a founding member and help shape HuffPost's next chapter
BEFORE YOU GO