What happens when an artist comes to face-to-face with an old, 24-volume Encyclopedia Britannica set? In the case of Montreal-based Guy Laramée, the answer would be to turn the vintage books into a medium for sculpture.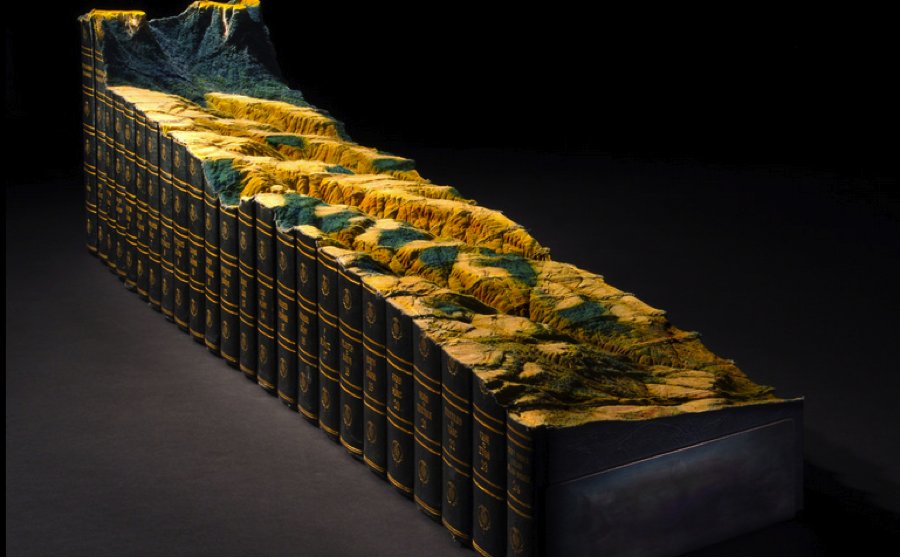 Titled "Adieu," the project is an homage to the analog reference books of yore. Laramée was inspired by the fact that Encyclopedia Britannica has opted to discontinue printing of the 244-year-old sets. Moved by the decision, the artist transformed two dozen of the books into a green, mountainous landscape reminiscent of the natural land formations in Ecuador, Peru and Brazil.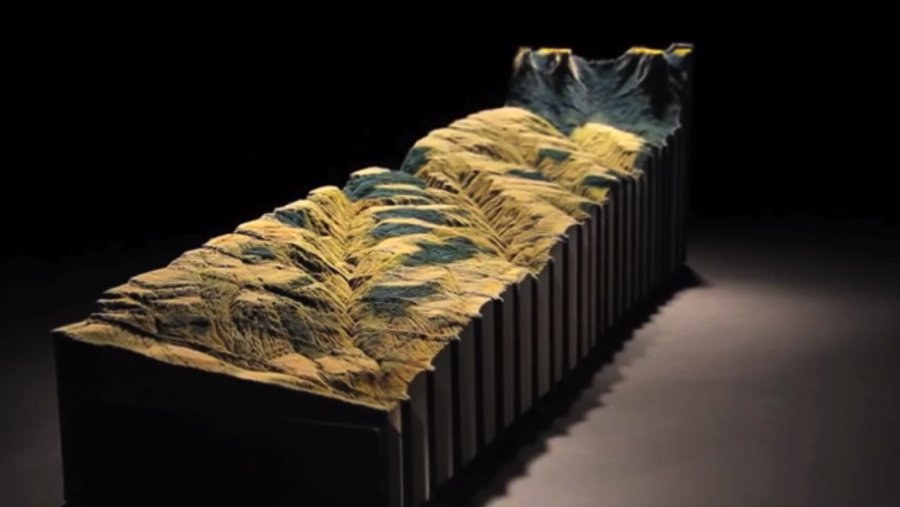 "With the vanishing of cultures, some people are displaced and destroyed. We are currently told that the paper book is bound to die. The library, as a place, is finished," Laramée writes on his website. "One might ask so what? Do we really believe that 'new technologies' will change anything concerning our existential dilemma, our human condition?"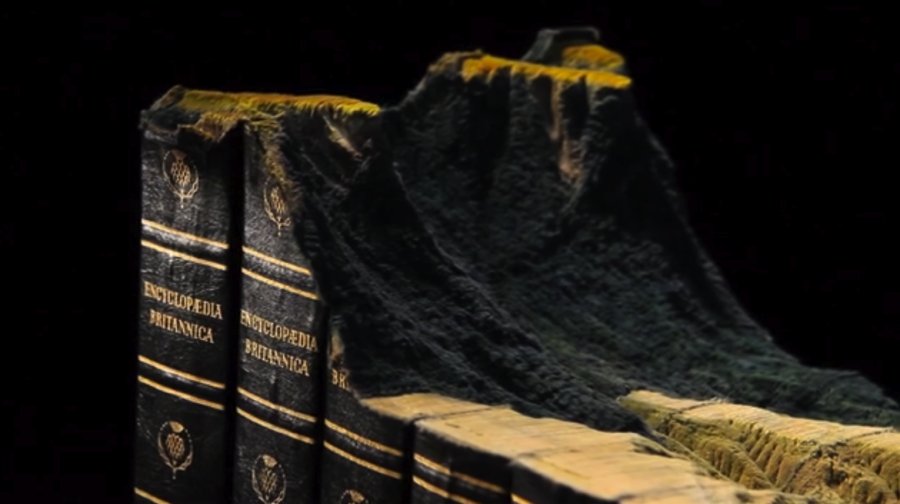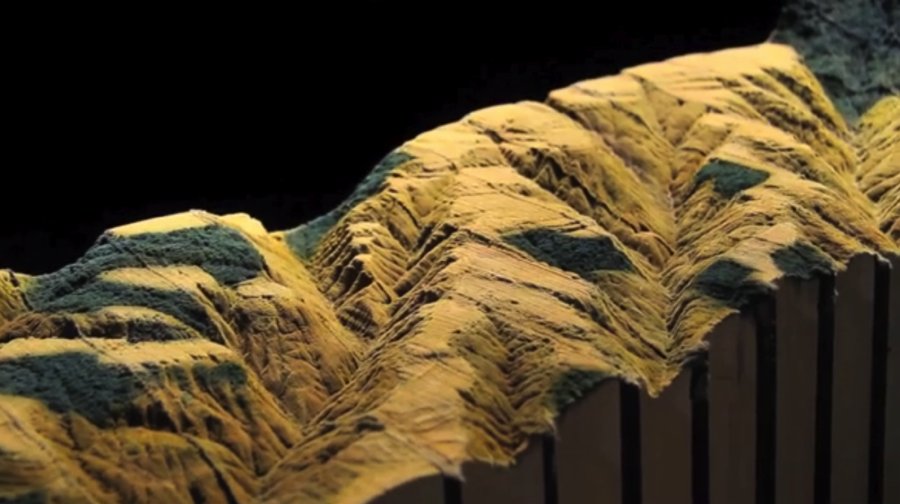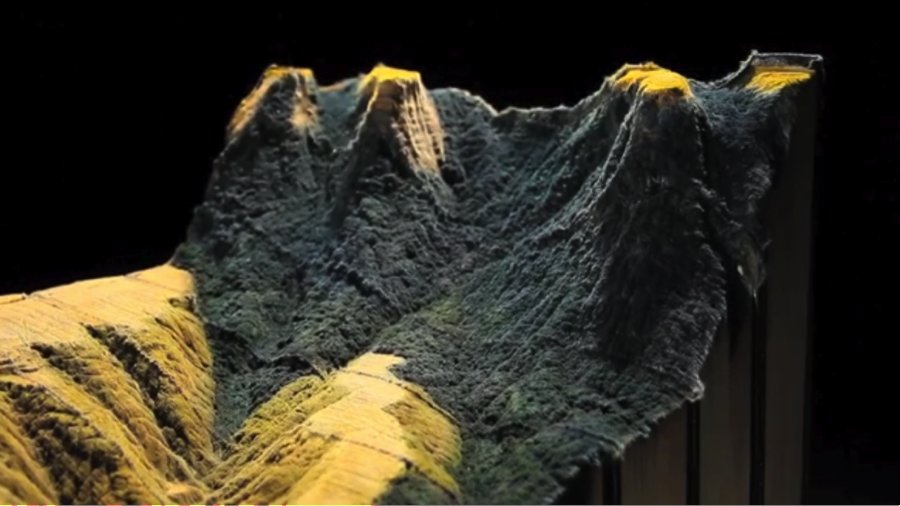 Before You Go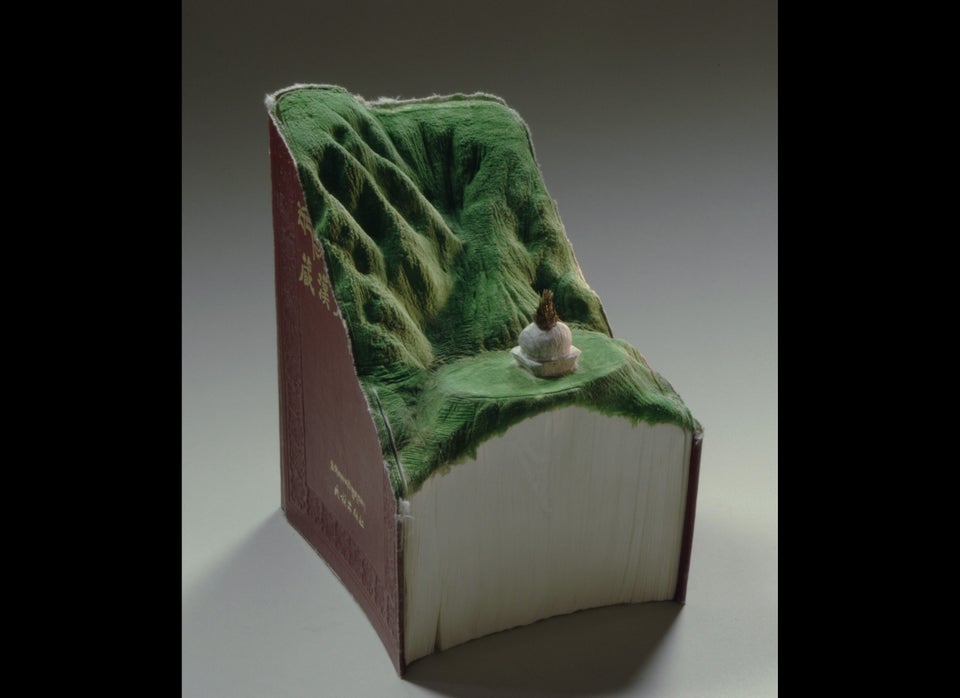 Guan Yin
Popular in the Community