Glass skateboards may look super slick and cool, but there's a painfully obvious reason why they're not sold in stores.
Unfortunately, these skateboarders apparently didn't get that memo.
Members of YouTube channel Braille Skateboarding recently filmed themselves testing out a custom-made glass deck in a cringeworthy demonstration that's part of their "You make it, we skate it" series.
The guys took to a skate park where one of them was seen gingerly gliding around the course and even up and down some ramps.
When they decided to drop in off the top of a ramp, however, that's when things got dicey.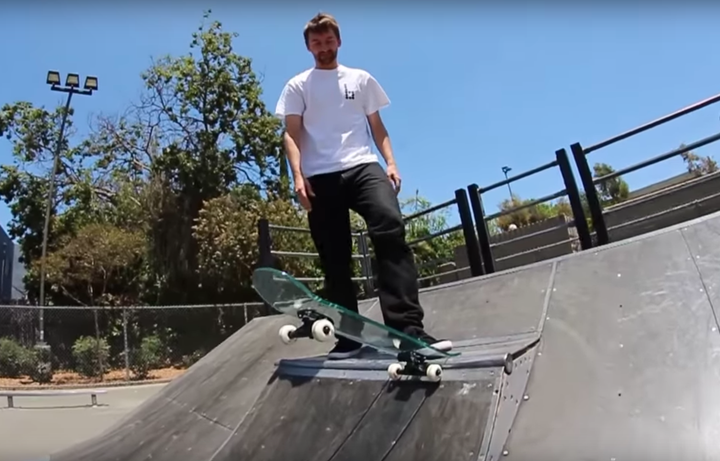 Within seconds of lift-off, the deck's back end is seen snapping off, sending the rider somersaulting and skidding onto the pavement below.
Miraculously, he appeared to escape unharmed despite being surrounded by shards of glass.
"Nobody expected that," one of them said — amazingly referring to the board breaking, not to his buddy's lack of injuries.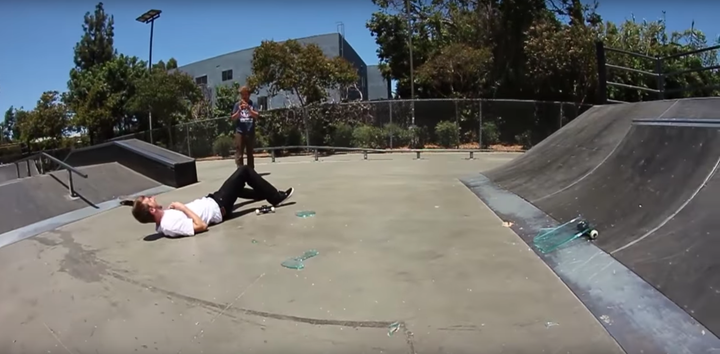 The stunt— which the creators admit in the video's title is "extremely dangerous"— has been viewed more than 1.1 million times since its upload on Saturday, making it one of the site's top trending videos Monday.
One YouTube commenter noted: "You know what they say 'Sk8 or die.'"
Other popular videos released by the guys' YouTube channel show them skating on an iPad and a flat screen TV.
Calling all HuffPost superfans!
Sign up for membership to become a founding member and help shape HuffPost's next chapter
BEFORE YOU GO
PHOTO GALLERY
10 Daring Charity Stunts