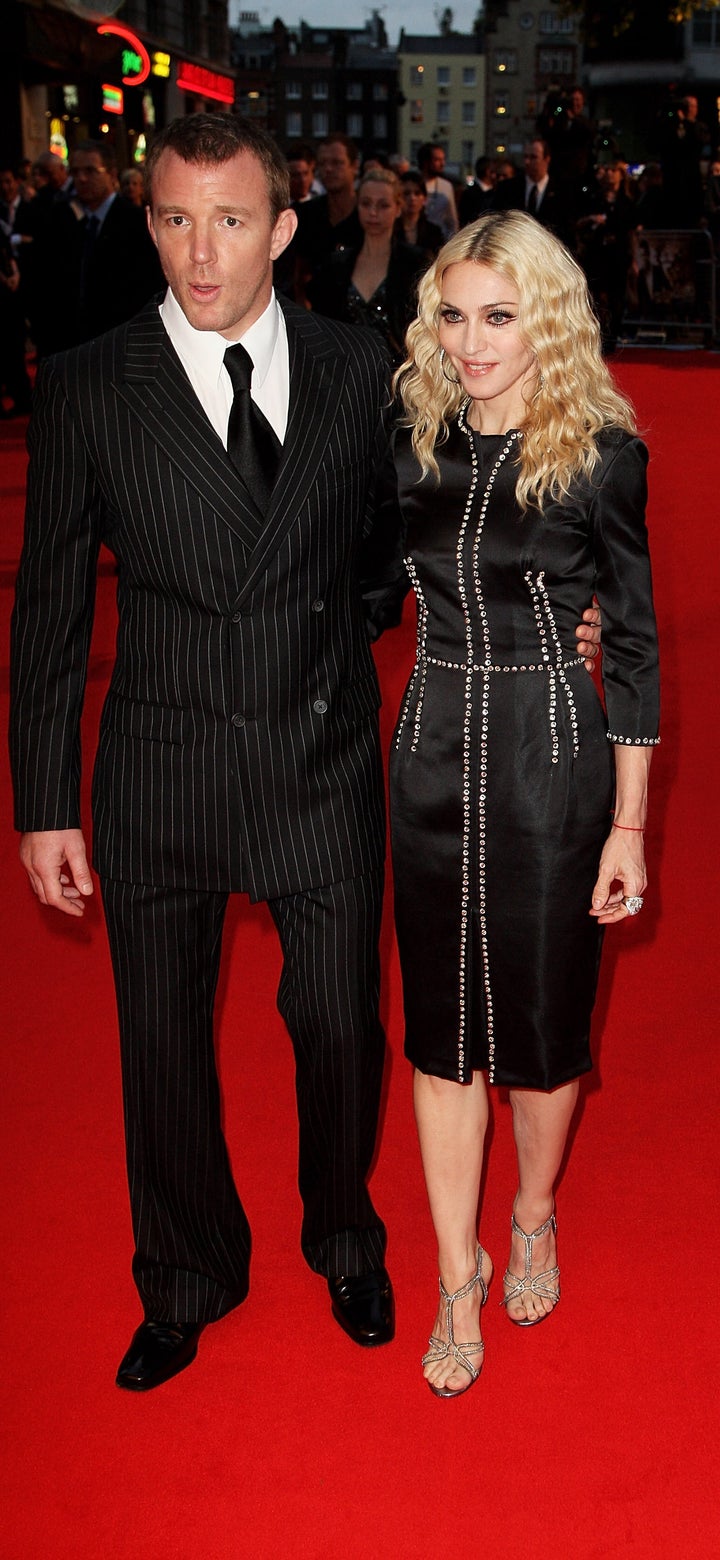 Guy Ritchie still loves Madonna, they do share two sons, but the director recognizes her limitations.
A year after their divorce, Ritchie tells the November issue of Esquire that his ex-wife is "retarded":
"She's a manifester, if there ever was one," he says. "First-rate manifester. Madonna makes things happen. Put Madonna up against any twenty-three-year-old, she'll outwork them, outdance them, outperform them. The woman is broad."

"Broad," I say, repeating the word of the day.

"And, of course, here you go: I still love her," he says. He takes a breath, drives through a red light. If no one is ahead of him, Guy Ritchie does not typically stop. "But she's retarded, too."

It's rocky getting a divorce, innit? I say.

"You can't tell someone when they're getting divorced that their pain is an illusion," he says. "I'm fucking telling you, I feel it, I've been through that. You have, too. No one can say you don't feel that."

Ritchie directed the upcoming version of "Sherlock Holmes" with Jude Law and Robert Downey, so look for more fun quotes throughout his press junkets.
Popular in the Community