Think you and your ex are over? We've got news for you -- it's not really over nowadays until you've made it official by tweaking your stick figure decal on your car.
Need an example? Over the weekend, a HuffPost Divorce reader spotted this post-split stick figure car decal in Los Angeles.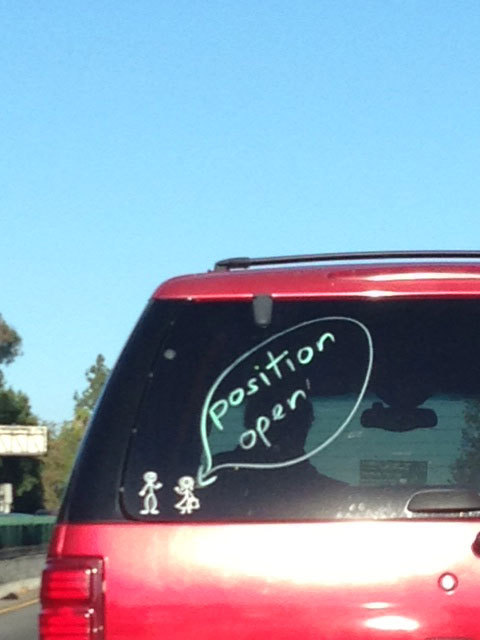 Sure, he could have stripped the decal off entirely after the split, but we like his optimism. Good luck filling that position, guy!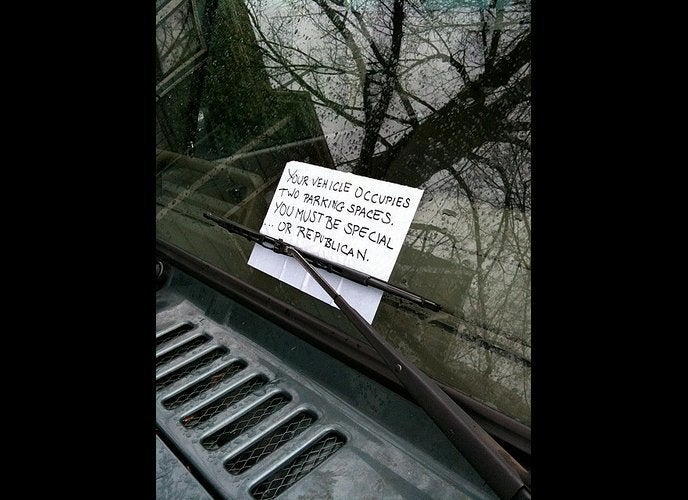 The Funniest Notes To Bad Parkers Ever Written