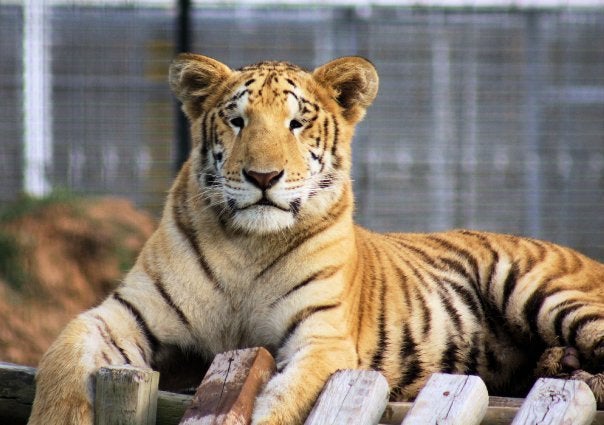 OKLAHOMA CITY, May 17 (Reuters) - The Humane Society of the United States is accusing an Oklahoma exotic animal park of allowing children to handle and pose for photographs with juvenile tigers in what they called "a petting zoo for carnivores."
Joe Schreibvogel, owner of the G.W. Exotic Animal Park, 65 miles (100 km) south of Oklahoma City, denies the allegations, and he said on Thursday that the humane society simply wants to bankrupt him.
Wayne Pacelle, head of the animal rights organization, contends that allowing visitors to handle the unpredictable felines placed the visitors at risk.
The Humane Society sent an undercover operative to work at the park last year to videotape what he saw, including children mingling with exotic cats that are too old to be safe playmates. The investigator witnessed or heard about six incidents in which tiger cubs bit or scratched park visitors, Pacelle said.
Schreibvogel said he plans to file animal cruelty charges against the humane society's undercover operative for failing to correct the alleged deficiencies in animal care described in his report, including an allegation that a bear had no water on a hot day last year.
"That was what he was trained and paid to do," Schreibvogel said. "We are on our way to the sheriff's office as soon as I hang this phone up."
Pacelle said he fears a disaster similar to one in Zanesville, Ohio, last year, when the owner of a private collection of 56 tigers, bears and other wild animals freed them from their cages and then shot himself to death. Authorities killed 49 of the beasts as they ran wild through the area.
U.S. Department of Agriculture spokesman David Sacks said an investigation is being conducted into the deaths of 23 tiger cubs at the Oklahoma park in 2009 and 2010.
This is the fourth time the agency has investigated the park and its owner for violations of the Animal Welfare Act, which protects warm-blooded animals that are displayed to the public for compensation, Sacks said.
In a 2006 agreed decision, Schreibvogel was fined $25,000 and had his exhibitor's license suspended for two weeks for deficiencies at his park. (Editing By Corrie MacLaggan, Tim Gaynor and Mohammad Zargham)

Before You Go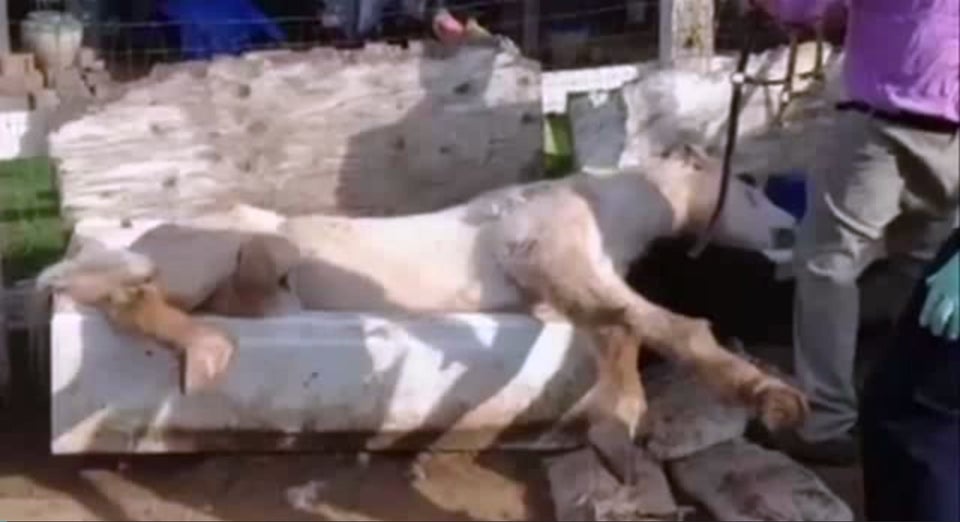 Animals In The News
Popular in the Community