"Carpool Karaoke" is about to get bananas. B. A. N. A. N. A. S.
"The Voice" coach and '90s music queen Gwen Stefani is joining James Corden for his latest installment of "Carpool Karaoke." In the clip, we get a little taste of "Don't Speak" and "Used to Love You." Stefani also shows off her emoji impressions. Is it awesome? There's No Doubt.
The whole thing is going down on Wednesday's "Late Late Show," but the preview got us feeling hella good, so we're gonna keep on watching.
"The Late, Late Show with James Corden" airs weeknights at 12:37 a.m. ET on CBS.
Before You Go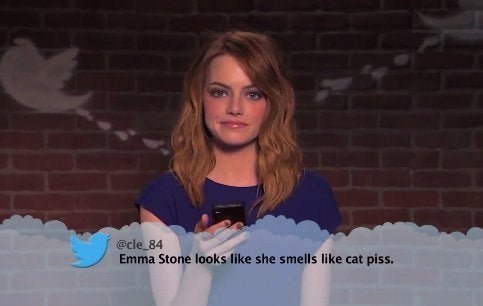 Celebs Read Mean Tweets
Popular in the Community