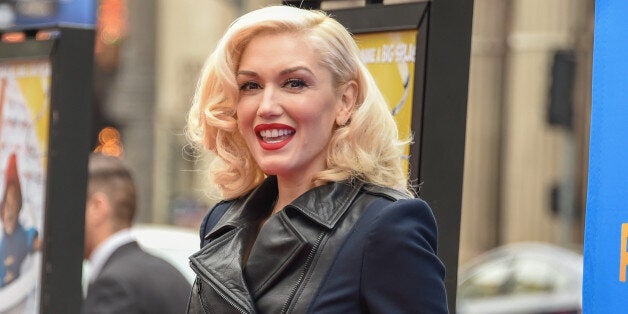 The 45-year-old No Doubt frontwoman described giving her eldest son, Kingston, a manicure in the interview, saying she just wants her kids "to be happy" and thus isn't concerned with gender norms.
I literally have 400 bottles of nail polish, so they took them all out and put them all over the bathroom. We really played "Salon" and we did tiger stripe nails. I said to Kingston, "Are you sure you wanna do pink, because you're gonna go to school tomorrow? Are you sure you're not gonna be embarrassed?" He said, "No, I don't care; it's a cool color."

I just love that. It's really important more than anything else to not be talked into something, to stand your ground and to be able to be strong about what you feel. That's what I like and that's what I want them to learn -- that being individual and being unique is important. Don't be scared of that. I don't want them to try to be like everyone else, and at that age, everybody just wants to have the same shoes everybody else has, and I don't really like that.
Stefani, who said the gay people she'd met throughout her music career had been "very creative people and people that have just been friends to me in a way that I haven't had in my life before that," also recalled a T-shirt she designed for Target with the slogan "Love Is Love."
"...Taking a stand was -- I mean, obviously I have my feelings about things, but I'm subtle about it," she said. Adding that she was too "shy to be politically active" due to her being a Libra and thus "all about balance," Stefani noted, "That shirt was not meant to be a big statement. It can work for that, but it doesn't have to be for that ... What I'm saying is that this shirt can work for anybody. It doesn't matter who you are, what you do and what you think -- love is love. Take it whichever way you want to take it."
Read the full PrideSource interview with Gwen Stefani here.
Calling all HuffPost superfans!
Sign up for membership to become a founding member and help shape HuffPost's next chapter
BEFORE YOU GO
PHOTO GALLERY
Straight Allies