No Doubt is set to release its first album in over 10 years this week, and as fans eagerly await Push and Shove, band members Gwen Stefani, Tony Kanal, Adrian Young and Tom Dumont are getting nostalgic about their journey together, which spans more than 20 years of success, heartache and reinvention.
No Doubt formed in California in 1986, with Stefani lending her lead vocals to the group beginning in 1989. They had their first big success with 1995's Tragic Kingdom, followed by 2000's Return of Saturn. Come 2004, the band members embarked on solo work. Stefani, undoubtedly the star of the group, released Love. Angel. Music. Baby. in late 2004. She then skyrocketed to the level of a celebrity triple threat, with a successful music career, fashion line and family life.
The singer wrote one of the band's most popular songs, "Don't Speak," about their breakup. To this day, the two agree that it was one of the most difficult times.
"We were on tour for Tragic Kingdom for 28 months. We were going through the breakup, and in every interview we were talking about it so we were opening this wound on an hourly basis. It was so brutal but I don't know how we made it through," Kanal told The Guardian, with Stefani agreeing that it was a tense time.
There was a silver lining, however: The breakup made Stefani more creatively expressive.
"Before, I was really passive, all I cared about was being in love with my boyfriend," she told The Guardian. "I didn't have any creative power, nothing. I don't know that person any more. But I'd been really bad at school and didn't know what I would do, I just sang in my brother's band [Eric Stefani, who founded the group, left No Doubt after Tragic Kingdom to work on 'The Simpsons.'] But after the breakup I just started writing all these songs and suddenly I was: 'Oh I think I'm really good at this!'"
In 2002, Stefani married Bush frontman Gavin Rossdale. She and Kanal, who dated for seven years, mended their relationship, with Stefani penning her solo single "Cool" for him.
The two got together to write "Undone," a ballad featured on the upcoming Push and Shove. She and Kanal wrote the song over the course of just two days, according to Billboard. "I had said I really hadn't emotionally felt like we could write a slower song," Stefani told Billboard in July.
Billboard's Andrew Hampp says, "Listening to Push And Shove, the group's fifth studio album, and it's often difficult to tell where the time went."
The band gets backs to basics with Push and Shove, blending the '80s pop sounds of Southern California with ska, dubstep and reggae. "We want to sound modern," Kanal told Rolling Stone last month. "[But] there's no way to escape who we are."
CORRECTION: A previous version of this article stated that Stefani and Rossdale married in 2000. However, the couple married in Sept. 2002 at St. Paul's Church in Covent Garden in London.
RELATED: Photos of Gwen Stefani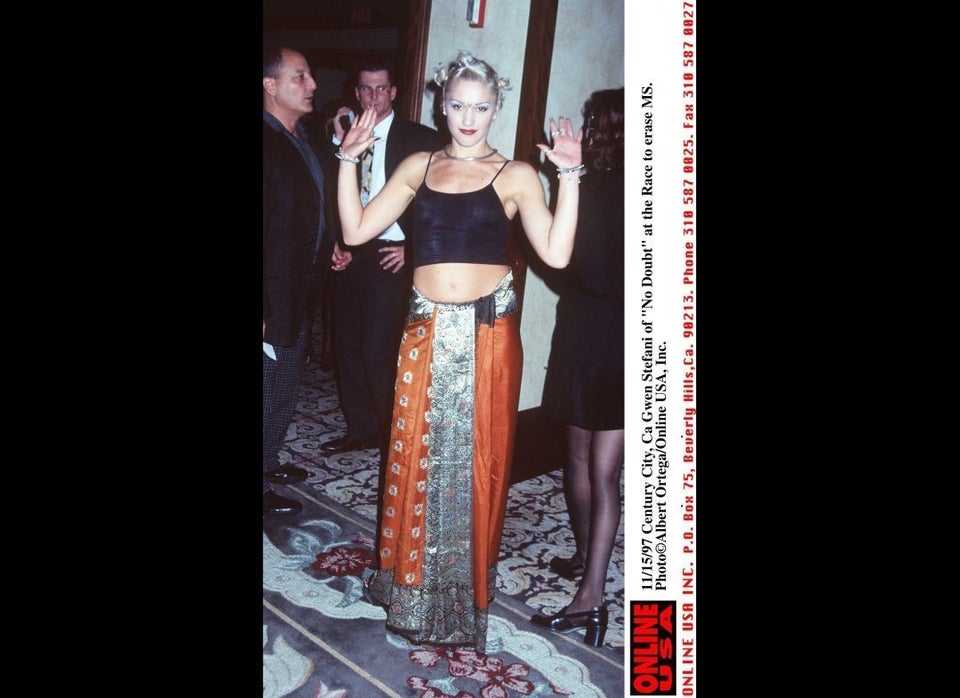 Gwen Stefani
Popular in the Community