There are plenty of ways to spread a rumor these days, and the latest regarding allegations of Gwyneth Paltrow's infidelity has gone super hi-tech.
On Monday (Feb. 17), allegations that Paltrow is cheating on husband Chris Martin with entertainment lawyer Kevin Yorn, popped up on Whisper, an anonymous secret-sharing app that you likely haven't heard of if you are old enough to legally buy alcohol.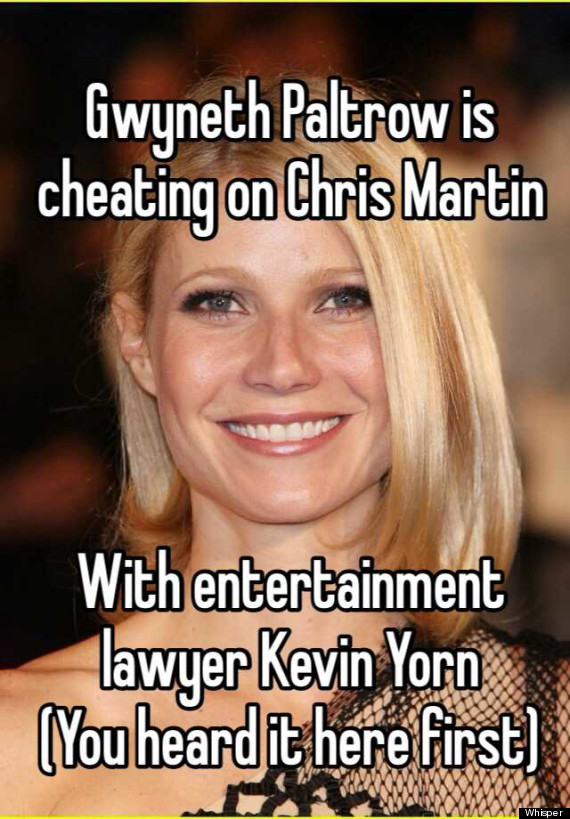 Perhaps the story couldn't live up to it's mythic proportions, but Carter concluded his letter with the admission that while there is a story to be told, it's not running in the pages of his magazine.
"And so, sorry as we are to disappoint all those many people out there, for the time being we'll leave it to another publication to roll out the 'epic bombshells' surrounding Gwyneth Paltrow. It's a story I might read. I just don't want to publish it," he wrote.
Just as Paltrow's rep Stephen Huvane denied reports of an affair with Soffer, he told Defamer allegations of an affair with Kevin Yorn are "absolutely 100 percent false. The sours [sic] at Whisper is clearly a fake." And after Defamer made an attempt to explain the app to Huvane, he said, "This is clearly a fabricated story with no credibility at all," later adding that the only time Paltrow recently saw Yorn was on a flight from New York to Los Angeles, and Yorn was "coincidentally [also seated] in the first class section."
"I cannot be more clear with you when I say she is NOT having an affair with Kevin Yorn and I will be notifying her attorneys as well," Huvane reiterated to the website.

Related
Before You Go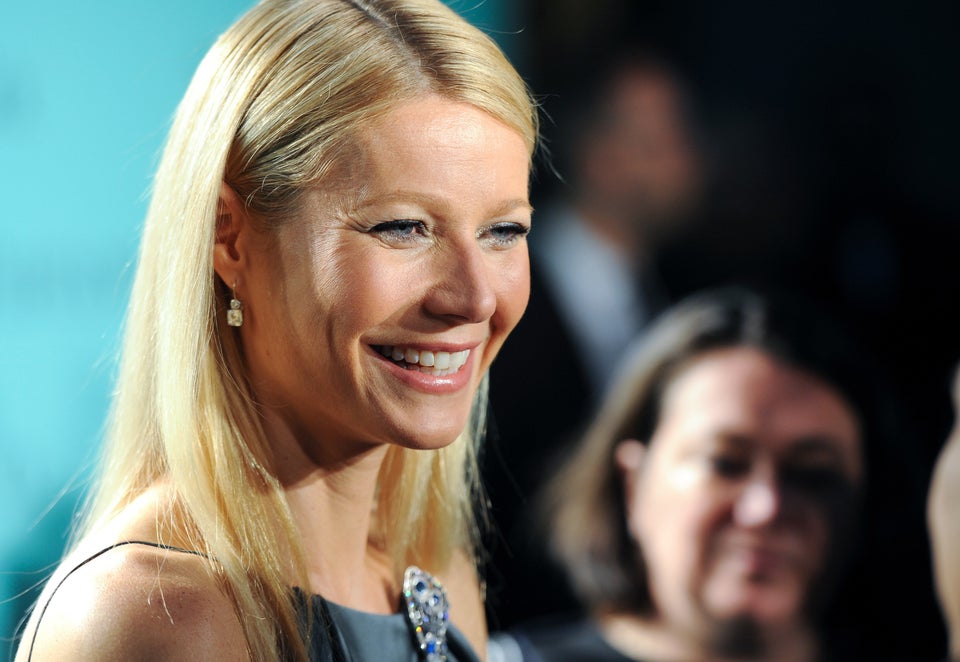 Gwyneth Paltrow, Woman of Many Titles
Popular in the Community