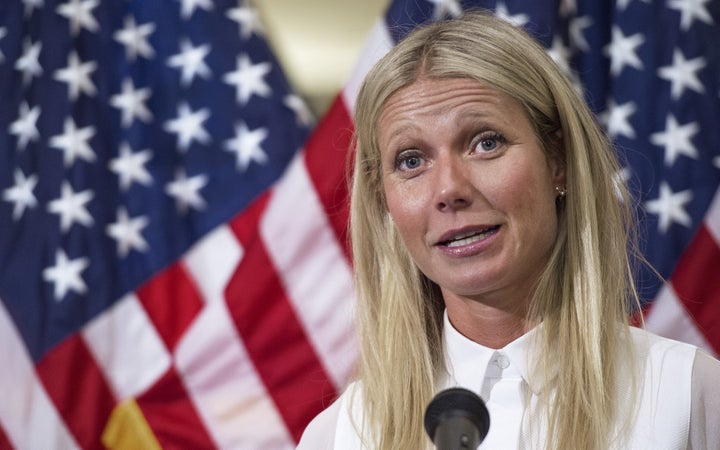 Paltrow, the queen of being relatable, recently doubled down on her controversial disparaging of spray cheese on Monday in a Goop blog post. Responding to a fan's question about whether she still stands by the statement, the It's All Easy author (pro tip: it's not all easy) wrote, "Hell yes. You know, crack might be extreme, but spray cheese is not my kind of party." 
To all those surprised by Paltrow's preference for the pipe, let's first consider some of the outrageous things she's revealed in the past. 
We need look no further than the 2016 Goop detox, which requires followers to eliminate anything slightly enjoyable like coffee, alcohol, gluten, dairy, corn, soy, caffeine, added sugar, red meat, shellfish, white rice, tomatoes, eggplants, peppers and potatoes from their diets. 
But, hey, she doesn't want you to feel that guilty if you can't go full Goop. 
"Guilt is a completely useless emotion that keeps us mired in the past and is a trick of the ego," she wrote in the blog. "I try to eat on the healthier side, but I'll tell you, when I have my pizza and wine, I enjoy it to the last crust."
OMG, Gwyneth. PIZZA?! You're so bad!
But Gwyneth refuses to solider alone in her quest for healthy living. The actress has also reportedly restricted her kids' diets for years, but it sounds like she's losing the battle.
Describing her attempts to curb Apple and Moses' cravings, Paltrow wrote, "Genuinely it's a nightmare. All kids want is white sugar, white carbs, and processed foods. I think I take a similar tack to you. I try to have a pretty clean pantry at home, but if we pass a bag of Cheez-Its at the airport, or Apple sees Mexican Coke, it's all over."
Apple at the airport like: 
If you've made it to the end of this post, please reward yourself with some of Gwyneth's favorite things, like $125,000 golden dumbbells, a truffle shaver or an Hermès mahjong set.
You know, normal people stuff. 
Calling all HuffPost superfans!
Sign up for membership to become a founding member and help shape HuffPost's next chapter
BEFORE YOU GO
PHOTO GALLERY
Gwyneth Paltrow