While it may be difficult to stay grounded in Hollywood (especially when you're peddling gold, $15,000 dildos and the benefits of moon dust), Gwyneth Paltrow's late father did his best to keep the actress from becoming an "asshole." 
Paltrow recalled the tough conversation with her father, Bruce, in the November issue of Harper's Bazaar.
"I remember when I was maybe 27 years old and kind of at the height of my movie stardom — it was around the time of the Oscar and this and that," the 44-year-old said. " I think I was very much believing my own hype, which how could you not? I was sitting with my dad, feeling great about my life and everything that was happening, and he was like, "You know, you're getting a little weird …You're kind of an asshole."
The actress said she was "totally devastated" by her father's comments, but noted that they were a turning point in how she carried herself. 
"It's the difference between someone who loves you more than anything in the world giving you criticism and getting it from some bitter stranger on the Internet," Paltrow explained. "What my dad said to me was the kind of criticism where I was like, 'Oh, my God, I'm on the wrong track.' I'm so grateful to him for doing that. He was such a no-nonsense guy in that sense."  
Considering the cover star's article is accompanied by a (satirical?) spread of the actress wearing a bikini and black-tie garb to a supermarket, we're not sure if the message got through or if this is just her sense of humor. 
We might just be bitter strangers on the internet, but either way ― those abs are a work of art: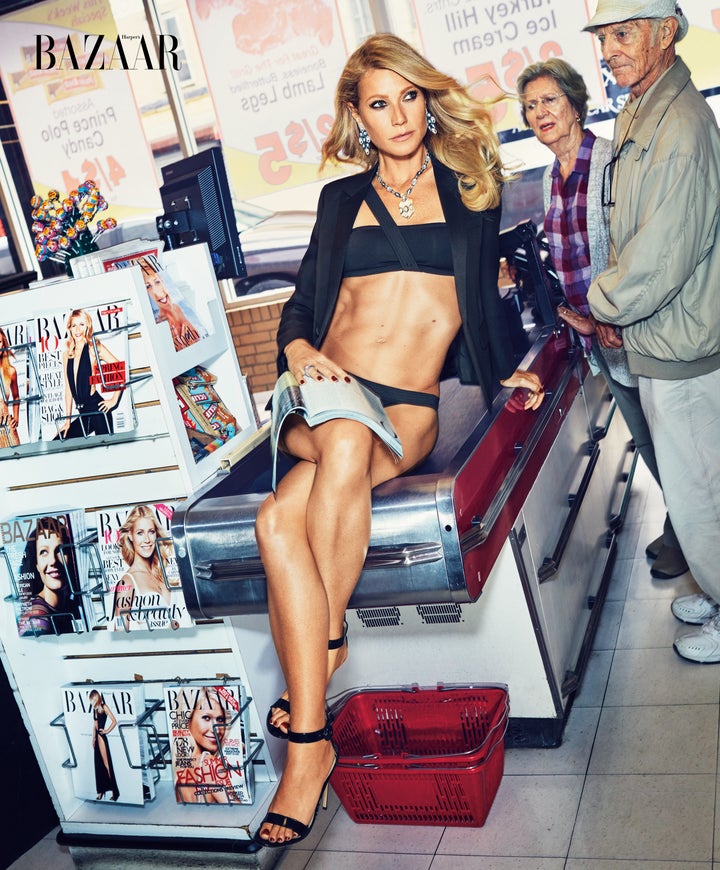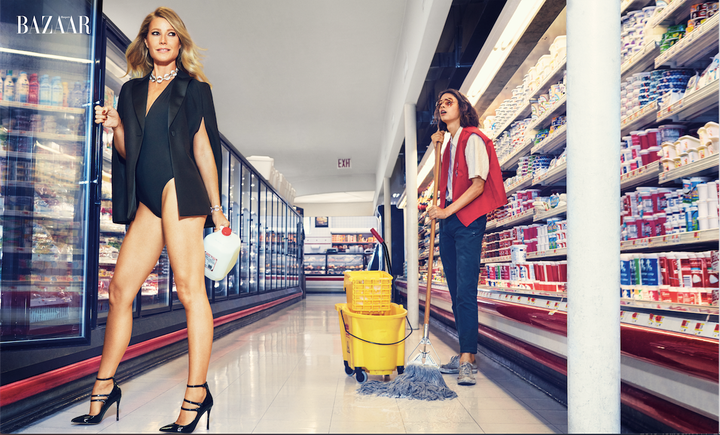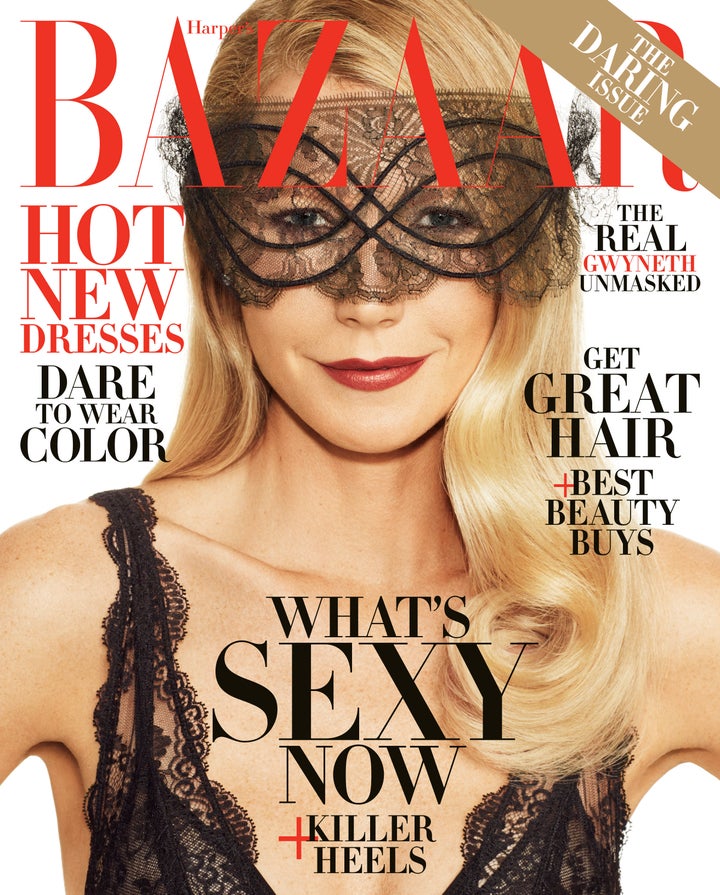 To read the rest of Harper Bazaar's interview with Paltrow, head here. Look for the "Daring" issue on newsstands Oct. 18. 
REAL LIFE. REAL NEWS. REAL VOICES.
Help us tell more of the stories that matter from voices that too often remain unheard.
BEFORE YOU GO
PHOTO GALLERY
Gwyneth Paltrow