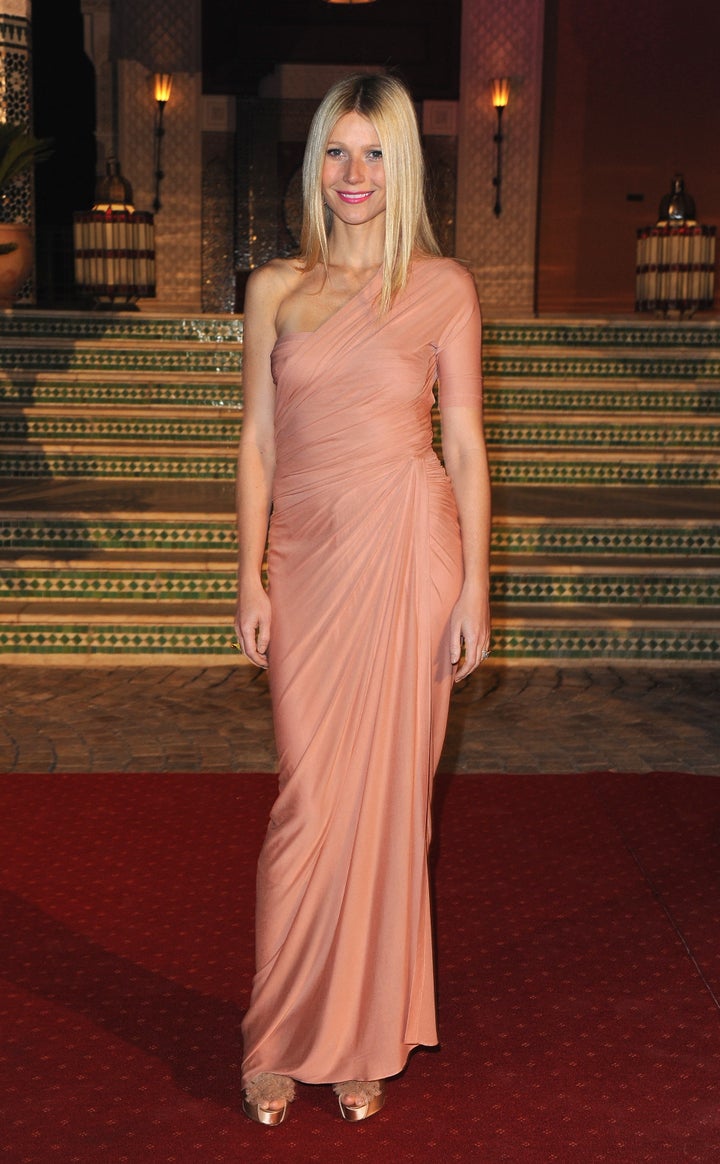 Gwyneth Paltrow has been shooting her upcoming movie 'Love Don't Let Me Down' in Nashville, where she enjoyed some bluegrass music, visited an organic grocery store staffed by "hipsters" and made a dramatic departure from her usual macrobiotic diet. She shares her tips for visiting the city in her latest GOOP newsletter.
"As I'm apt to do, I researched, ate, drank, tried, and asked my way around the city 'til I found the best spots it has to offer," she wrote. "Never have I met such warm people, heard such good music, eaten so much fried chicken...I could go on and on."
Gwyneth's digestive tract is delicate, but she should have it back in shape in no time once she does another cleanse. Here are some of her recommendations for fattening Southern food:
The Loveless Cafe: "I went there and had dinner - their food is delicious, a traditional southern heart attack - and stayed for the show."
The Family Wash: "The Vegetarian Shepherd's pie is spectacular, made of layers of perfectly seasoned lentils, mashed potatoes and cheddar cheese."
Whiskey Kitchen: "Get lots of plates to share; the sweet potato fries are delicious, the fried chicken sliders do the trick, the biscuits are the best I sampled in the city of Nashville, and the oysters on the half shell come with a shot of Bloody Mary. What more could you ask for? Just be sure to bring an alka-seltzer."
And that was just before her "quest for the best fried chicken" began. Here are a couple of the contenders she sampled:
Prince's Hot Chicken Shack: "It comes in 4 levels of hotness starting at mild and going to extra-hot and they mean business. One of our team suffered the consequences for the entire evening after."
Swetts: "Tim McGraw's recommendation, Swett's serves Meat & Three - your choice of meat plus three sides that could be collard greens, macaroni and cheese, mashed potatoes, apple or peach pie and more. The fried chicken here is superb... crunchy and not oily on the outside and juicy on the inside."
Calling all HuffPost superfans!
Sign up for membership to become a founding member and help shape HuffPost's next chapter