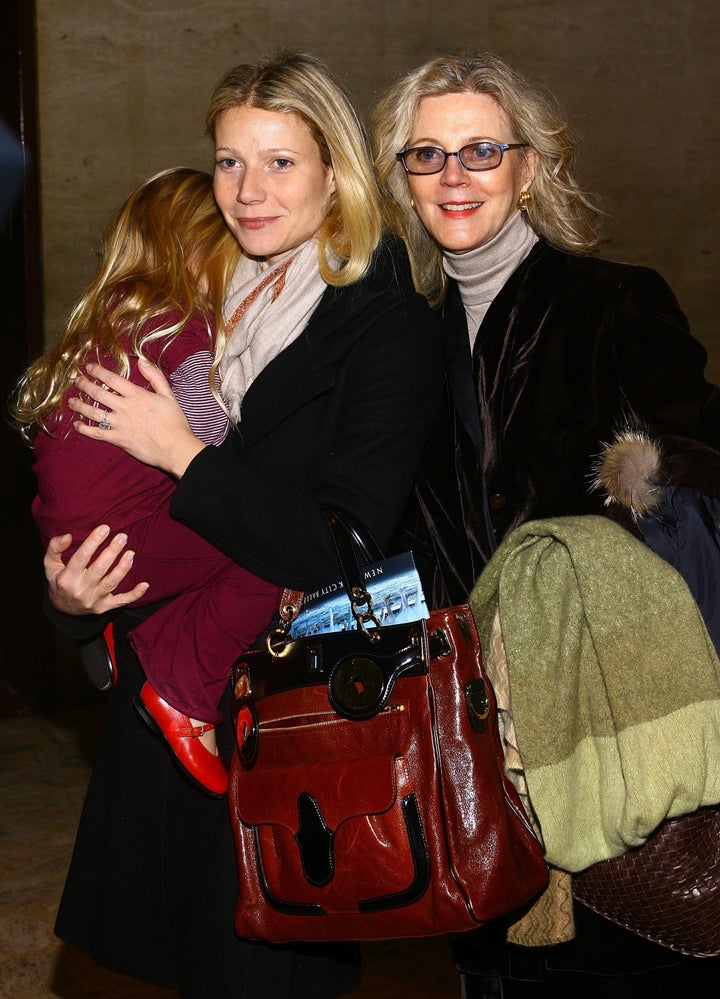 Gwyneth Paltrow shares tips on balancing work and motherhood in the latest GOOP newsletter. To give a picture of what it's like for "extremely busy working mothers" Gwyneth consults her friends Juliet de Baubigny, partner at a venture capital firm, and the fashion designer Stella McCartney. The three women each give a detailed day in the life and share time-saving strategies such as "get a weekly blow out." Excerpts from Gwyneth's day follow.
November 4th, 2010 begins with cuddling and flax:
Got Apple all fed and dressed in her uniform and ready to go but no sign nor sight of Moses at 8 am and we have to be out of the house by 8:20. I went up to arouse the little man from slumber and he quite happily got up and crawled into my arms. We got downstairs and I made him a quick breakfast of eggs and toast followed by a spoonful of lemon flavored flax oil that I try to remember to give them both every morning.
After dropping the kids off at school, Gwyneth hurries to her workout:
Did dance aerobics for 45 minutes then all of the butt lifts and the like. Rushed upstairs to have a shower, doing my post workout stretch while the conditioner was doing its magic on my hair to combine activities/save time. Dressed quickly and rushed downstairs.
Gwyneth's workday comprised a CMAs rehearsal, a "kind of a big interview on the phone," checking email and a fitting for an upcoming Nashville trip ("We tried on a myriad of dresses and outfits, and I had b.o. by the end of it from wrestling with all of those dresses.") Then phone interviews and a Tracy Anderson Method conference call. The kids are dropped off at home and it's time for a group bath and dinner:
At 6:30 pm we all get in the bath and it's hair washing night for the kids (every other night - never popular). Then back downstairs to check on cupcakes and have a visit from an auntie and uncle. The kids indulge in a super sugary cupcake before bed but I don't feel too bad because they had a brown rice stir fry for dinner with baked sweet potato on the side.
The day's not over as it is "girls night" which involves a blazer, blush and great conversation.
Read the whole thing here.
Popular in the Community